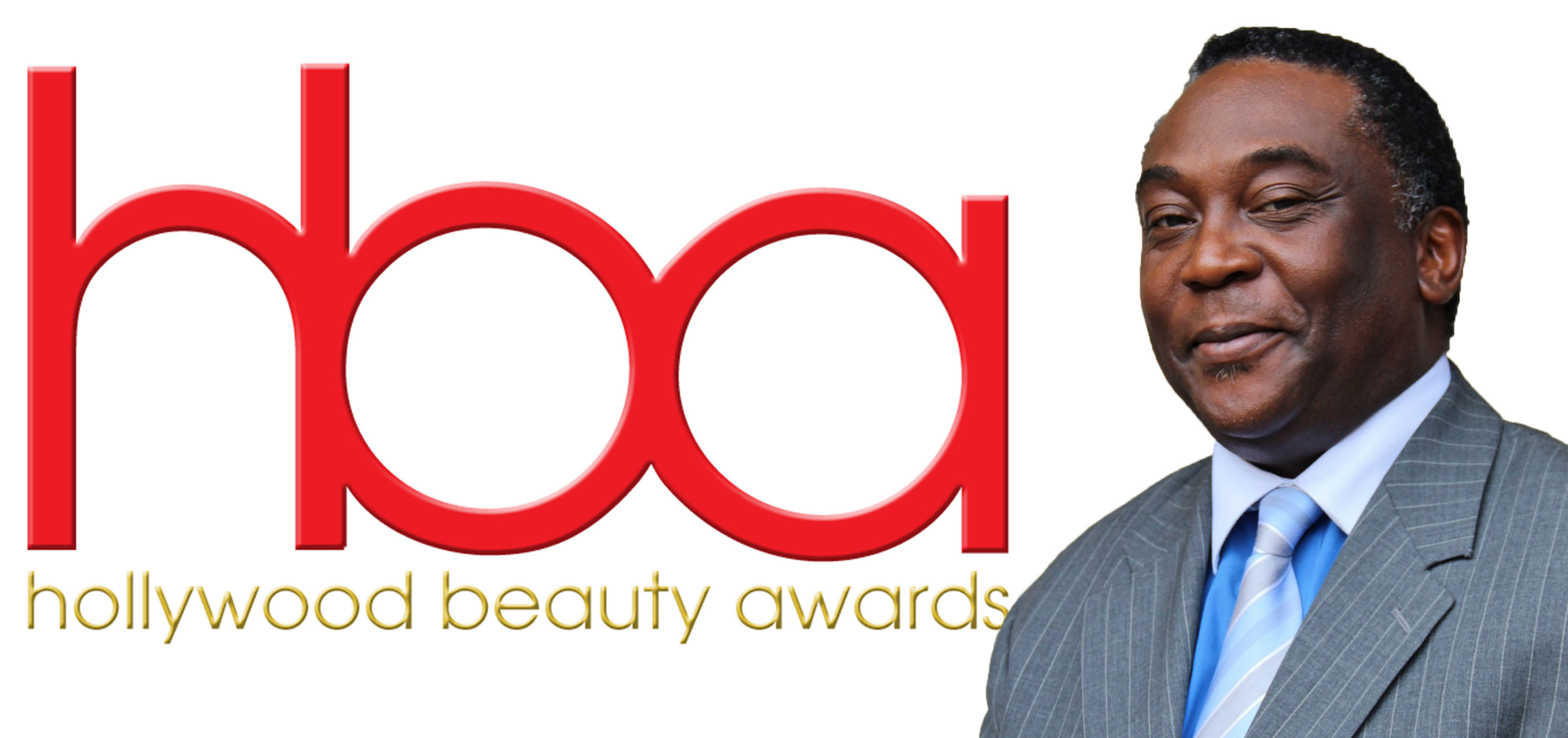 LATF is producing and hosting their 2nd annual Hollywood Beauty Awards (HBA) on Sunday, February 21, 2016 at the iconic Avalon Hollywood. The black tie & dinner gala benefiting Children's Hospital Los Angeles recognizes the architects of hair, makeup, photography and styling in Hollywood.
Throughout the month of January, we will be spotlighting our special honorees and nominees. Allow us to introduce one of our Outstanding Achievement In Hair honorees: Sterfon Demings.
An innovative and versatile world-renowned hair designer and stylist, Sterfon has an extensive body of work that spans from the salon to the screen, to styling some of Hollywood's biggest stars. A master hair cutter, he is known for his diverse talent in working with a wide-range of hair types and textures.
A native of Montgomery, Alabama, Sterfon discovered he had a knack for hair early on. In search of continued higher learning and greater opportunities, he set his sights north to New York City, where he eventually landed in an apprenticeship program with the John Atchison salon. "Education is vital to career success I feel," says Demings.
Upon graduation and now promoted to stylist, Sterfon headed west to work in the newly opened John Atchison salon in Los Angeles. He eventually co-managed the prestigious salon, and became the educational director where he was in charge of training all the stylists. Always striving to enhance all his efforts, he continued his personal advanced education under top educators of the time such as The Rusk's of Scotland, and he also traveled to attend The Vidal Sassoon London Academy.
Sitting in his chair on any given day were the likes of Cicely Tyson, Sheryl Lee Ralph, Leslie Uggams, Alfre Woodard, and the first Black female astronaut Dr. Mae Jemison.
During his time in New York, Sterfon met and worked with actress Jackee' Harry of 227 fame. A friendship was birthed and she gave her word to re-connect if ever he came to Los Angeles. And find him she did. He became her personal stylist on the hit show 227 and worked on a couple of movies-of-the-week. Shortly thereafter, he landed his first feature film as head of the department for Boyz N The Hood.
Sterfon followed his career path towards Film and Television, becoming department head for the hugely successful film, White Men Can't Jump. He continued working steadily as head of department on such films as: Into The Wild, The Yellow Handkerchief, Italian Job, Honey 2, Beauty Shop, Soul Plane, How Stella Got Her Groove Back, Soul Food, Once Upon a Time…When We Were Colored, and Cobb. Among his many film credits as hair designer are: Dreamgirls, Like Mike, Baby Boy, Love & Basketball, The Wishing Tree, Life, Funny Valentines, The Glimmer Man, Primal Fear, and Blue Chips.
Some of Sterfon's many television credits include: American Crime Story, House, M.D., Glee, The Rockford Files, Lincoln Heights, HBO's A Lesson Before Dying and Miss Evers' Boys, The Temptations, Having Our Say: The Delany Sister's First 100 Years, Stompin' at the Savoy, Fresh Prince of Bel Air, and In The Heat of The Night.
Sterfon is also a highly respected wig specialist. Over the course of his career, his experience on period films styling wigs, hairpieces and extensions, has allowed him to confidently achieve a more natural and personalized look. He personally styled Oscar winners Sean Penn in Milk and Halle Berry in Monster's Ball, Anna Paquin, Maria Bello, Alfre Woodard, Donald Sutherland, Kristen Steward, Miles Davis, Ed Norton, and Angela Bassett, among many others.
His work has also been featured and/or profiled in print and television commercial ads for Ford, KFC, and Nissan, as well as in Allure, InStyle, LA Times, cnn.com, American Salon, and Modern Salon.
Sterfon has garnered an Emmy nomination for Outstanding Hairstyling for a Single Camera Series for his work on the award-winning show Glee and the Hollywood Makeup Artist and Hair Stylist Guild Award nomination for Best Innovative Hair Styling for Showtime's film Holiday Heart.
"Whatever you do, do it with all your heart." When he's not traveling, Sterfon lives in Los Angeles with his beautiful wife and sons.
For the full honoree/nominee list visit: http://www.latfusa.com/article/2016/1/latf-usa-to-host-2nd-annual-hollywood-beauty/
For more info visit www.hollywoodbeautyawards.com