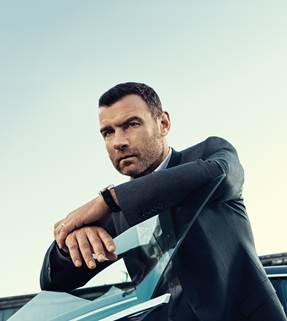 SHOWTIME revealed some major news, from renewals to premieres at TCAs 2015:
In Series: In the middle of their critically acclaimed third years, including an Emmy®  nomination for Ray Donovan star Liev Schreiber, SHOWTIME has announced that it will pick up both of its hit dramas, RAY DONOVAN and MASTERS OF SEX for fourth seasons. Both series will receive 12 one-hour episodes and will begin production in 2016.
In Documentaries: SHOWTIME will debut the world premiere of the captivating new documentary AMERICAN DREAM/AMERICAN KNIGHTMARE, on September 26 at 9 p.m. ET/PT on-air, on demand and over the internet. The documentary, which offers an uncensored look into the life of notorious rap mogul Marion "Suge" Knight, is directed by Antoine Fuqua (Training Day, Brooklyn's Finest).  The announcement was made today by David Nevins, President, Showtime Networks Inc.

In Sports: New York Giants star wide receiver and Super Bowl XLVI Champion Victor Cruz was living a rags-to-riches story.  Then, in 2014, the story took a disastrous turn when Cruz sustained a devastating knee injury that ended his season last October.  Cruz's improbable rise to football stardom, demoralizing injury, and his dramatic attempt at a comeback are the subject of I AM GIANT: VICTOR CRUZ, a SHOWTIME Sports original documentary film, created in conjunction with SpringHill Entertainment, set to premiere this fall on SHOWTIME.

SHOWTIME Sports will chronicle the University of Notre Dame's quest for a college football national championship with weekly, all-access coverage in a groundbreaking new series titled A SEASON WITH NOTRE DAME FOOTBALL.
The season-long series premieres Tuesday, Sept. 8 at 10 p.m. ET/PT on SHOWTIME, just three days after Notre Dame's opening-week showdown with the University of Texas Longhorns in South Bend, Indiana.  Weekly 30-minute episodes will premiere at 10 p.m. each Tuesday night as the Fighting Irish battle for a spot in the College Football Playoff.