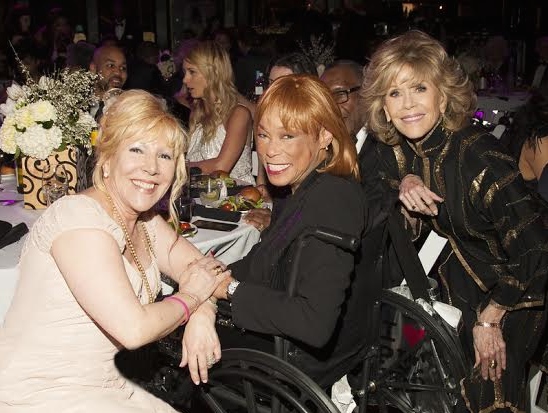 LATF CEO/HBAs President Michele Elyzabeth with honoree Bernadine M. Anderson & presenter/ Oscar winning actress, Jane Fonda. Photo by Michael Bezjian
On Sunday, February 15th, 2015, our daily news site & monthly magazine, LATF (LA TV FILM) hosted the very first annual Hollywood Beauty Awards, honoring the real heroes of the red carpet and benefiting Children's Hospital Los Angeles.
K-EARTH 101's radio star Lisa Stanley emceed the beautiful black-tie event at the legendary Fonda Theatre in Hollywood. The HBAs bring long overdue recognition, appreciation and applause to the creative artisans, craftsman and miracle workers who, not only create, sculpt and hone a star's public persona, but infuse their every red carpet appearance, photo-shoot and even the quickest paparazzi shot, with a little bit of that special Hollywood glamour. Celebrity Makeup Artists, Hairstylists, Photographers, etc. From the studio to the red carpet and back again, they are the artists who paint the town beautiful and make Hollywood one of the most talked about cities in the world. 
Oscar winning actress, Jane Fonda presented an Outstanding Achievement Award for Makeup to Bernadine M. Anderson, the first African-American woman to break into the Local 706. Ms. Fonda and Ms. Anderson reunited decades later, after working together for eight years on award-winning films. The distinguished, Sir Patrick Stewart ("Star Trek," "X-Men") gave a heart-felt speech, honoring Hollywood makeup royalty, Michael Westmore. Mr. Westmore worked on "Star Trek" for its entire 18 year run. In one of the most touching moments of the night, the vibrant Jenifer Lewis ("Black-ish," "Think Like A Man Too") impromptu sang "His Eye On The Sparrow" to Hairstyling honoree, Julia L. Walker, with whom she worked on films such as, "Sister Act" and "The Temptations." Actress, Bai Ling presented Martin Samuel ("Pirates of the Caribbean," "Evita") with the Outstanding Achievement in Hairstyling Award, whom she worked with on "Wild Wild West." One of the most famous celebrity photographers, Harry Langdon, who's shot countless superstars, was presented with the Outstanding Achievement In Photography Award by Golden Globe nominated actress, Morgan Fairchild ("Flamingo Road," "Friends").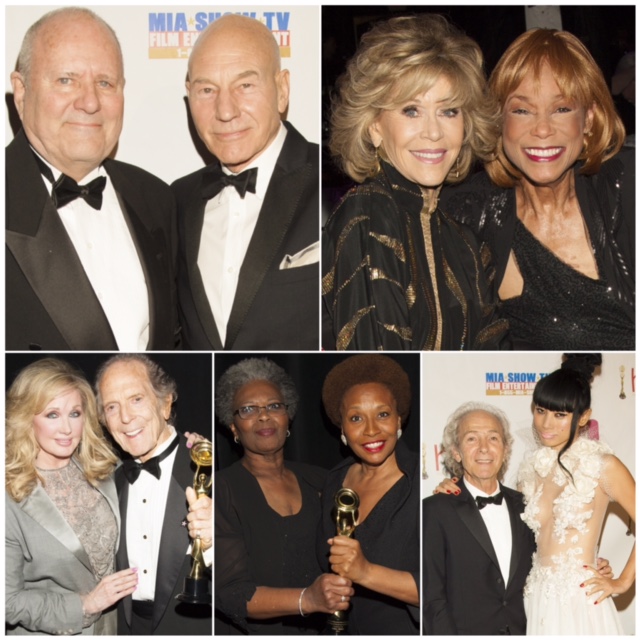 Hit recording-artist, Tommy Roe ("Dizzy," "Sheila") presented The Timeless Beauty Award to Barbara Eden ("I Dream of Jeanie," "Harper Valley PTA"). Greg Finley ("The Flash"), Graham Patrick Martin ("TNT's Major Crimes") presented The New Beauty Award to Meagan Tandy (MTV's "Teen Wolf"), Virginia Gardner ("Project Almanac"), Constance Wu (ABC's "Fresh Off The Boat")
Dayna Devon ("Extra), Nia Peeples ("Pretty Little Liars," "The Young And The Restless") and Carla Gonzalez (Miss United Nation International) announced the winners in each competing category.
Three established nominees COMPETED in the honoree categories of hair, makeup and photography).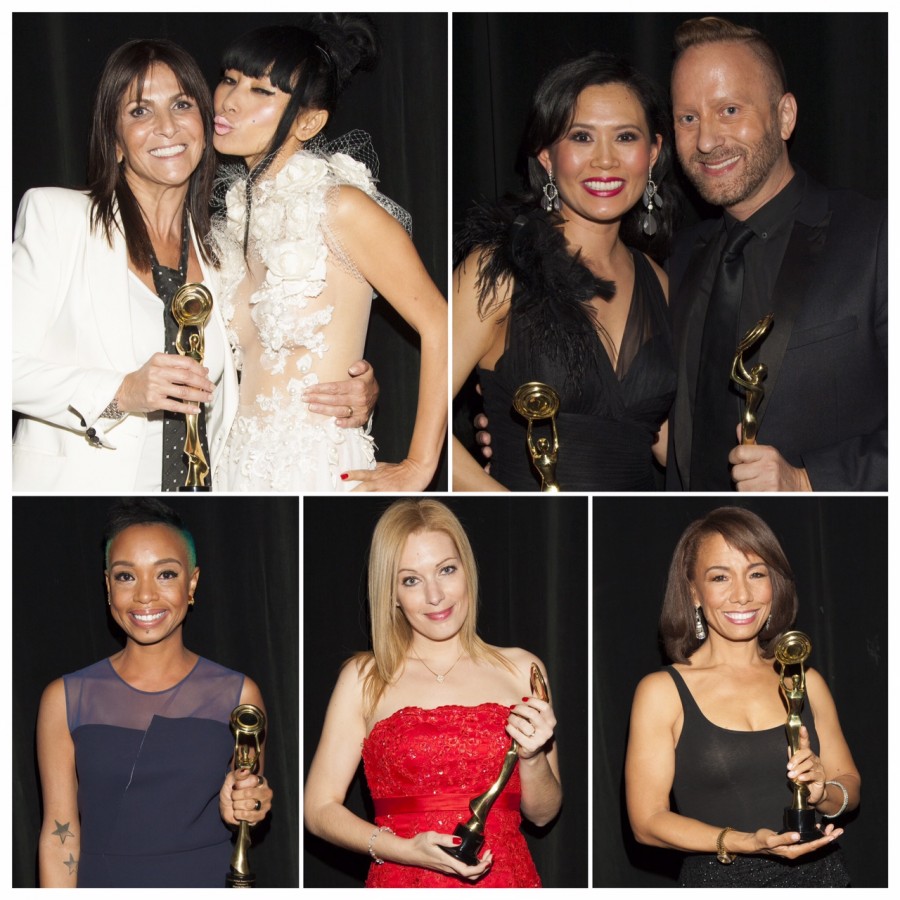 WINNERS:
BERNADINE M. ANDERSON FOR MAKEUP
Autumn Moultrie (WINNER)
Carola Gonzalez
Shannon Pezzetta
MICHAEL WESTMORE AWARD FOR MAKEUP
Thuy Pham (WINNER)
Gregory Arlt  (WINNER)
Billy B.
JULIA L. WALKER AWARD FOR HAIRSTYLING
Marcia Hamilton (WINNER)
Rhonda O'Neal
Vanessa Heshima Sims

MARTIN SAMUEL AWARD FOR HAIRSTYLING: 
Lea Journo (WINNER)
Sean James
Stephanie Hobgood
HARRY LANGDON AWARD FOR PHOTOGRAPHY
Emmanuelle Choussy (WINNER)
Alberto Tolot
Lionel Deluy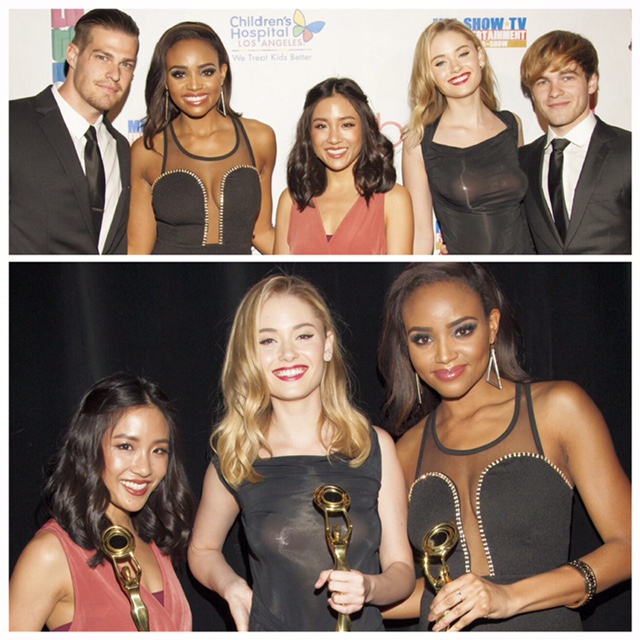 Presenter Greg Finley, New Beauties, Meagan Tandy, Virginia Gardner, Constance Wu & Presenter Graham Patrick Martin

Michele Elyzabeth, CEO of LATF & President of the 1st HOLLYWOOD BEAUTY AWARDS stated, "It was a memorable night. I was impressed with the mega-stars who joined us to celebrate the architects of beauty. I look forward to next year and building the HBAs into LA Beauty Week."
Pamela Price, Vice President of LATF & Executive Producer of the 1st HOLLYWOOD BEAUTY AWARDS stated, "I knew that this would be a success but I was truly touched by the gratitude and heartfelt speeches from the honorees and nominees."
Otis Stokes, President of LATF served as Producer. 
Deborah Bauer, served as Special Projects Director.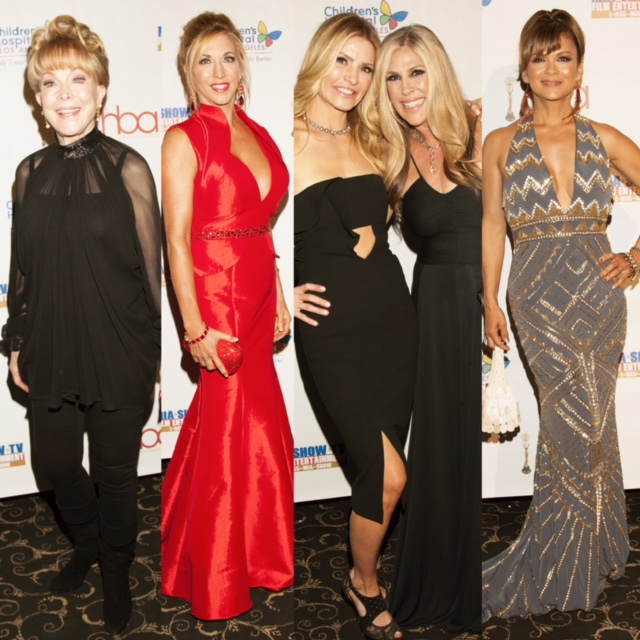 Timeless Beauty, Barbara Eden, Presenter Carla Gonzalez, Dayna Devon, Host Lisa Stanley & Nia Peeples