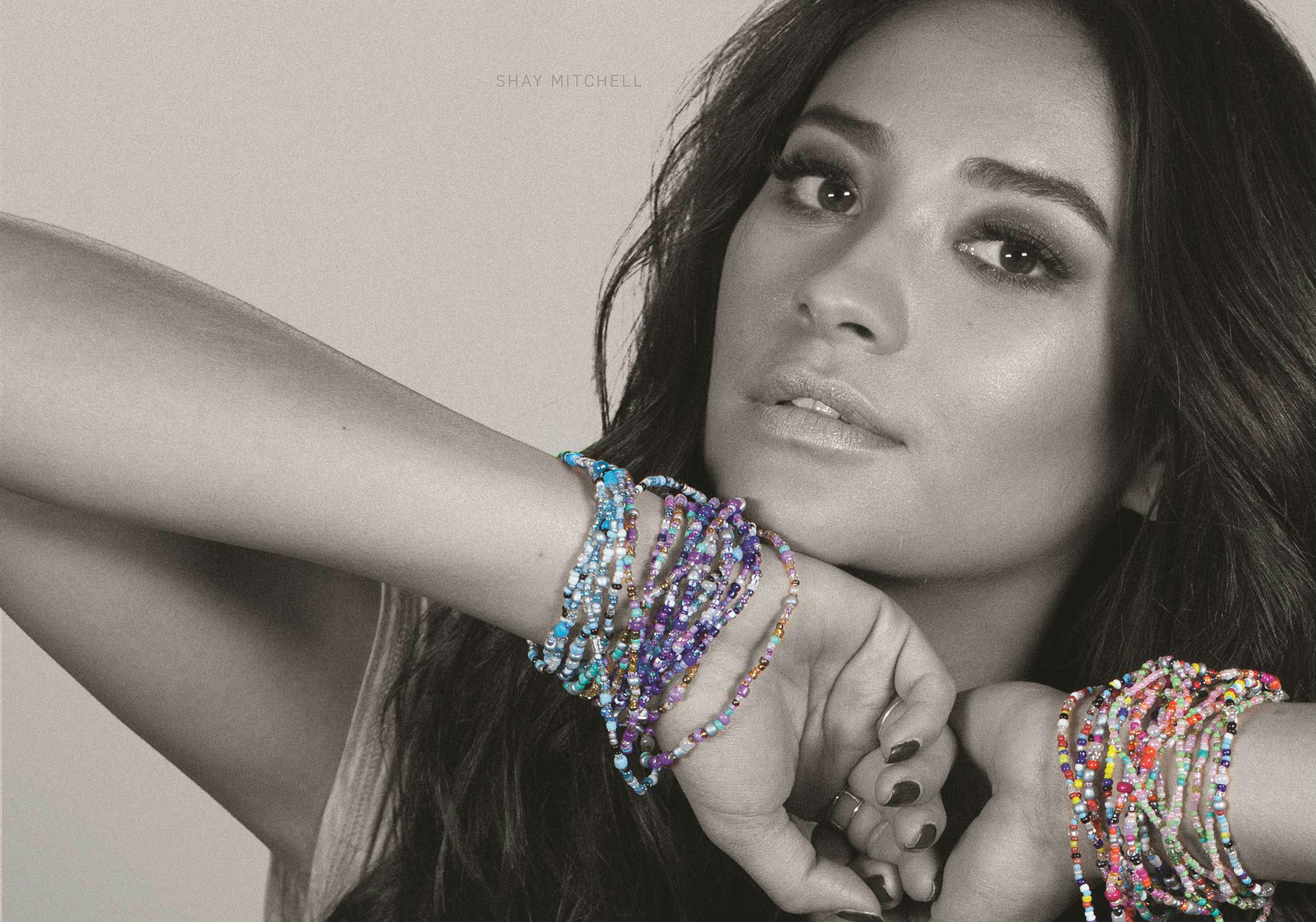 Actresses Shay Mitchell and Nina Dobrev are giving back by starring in a month-long global philanthropic advertising campaign powered by IPG Mediabrands in support of Free The Children's WE Are Stronger Together campaign.
With the purchase of a $10 Rafiki bracelet, handmade with love by women in Kenya, a gift of impact is unlocked – water, healthcare, school supplies, healthy meals – helping to break the cycle of poverty and create a brighter future for Free The Children partner communities in Kenya, India, Ecuador, Haiti, Sierra Leone, Tanzania, Nicaragua and rural China.
By wearing a Rafiki bracelet, available at we.org and select retail stores including Walgreens, PacSun and Nordstrom, North Americans have the opportunity to join Shay Mitchell and Nina Dobrev in making a statement that they are part of the WE movement – a generation who believes that together WE can change the world. Each Rafiki purchased has a unique code for consumers to enter online at trackyourimpact.com so they can track exactly in what Free The Children community a life-changing gift was given.
"I hope everyone joins me in supporting this campaign to help transform the lives of those who need it most. It's a powerful fashion statement when you wear your passion for changing the world," said Shay Mitchell. "I've had the opportunity to visit Free The Children's partner communities in Kenya and connect with the Maasai Mamas who make these beautiful Rafiki bracelets. Seeing the impact first hand is an experience I'll never forget."
Rafiki bracelets symbolize a movement of young people leading local and global change across North America. By spreading the message that we are stronger together, Free The Children and IPG Mediabrands hope to empower a generation to get involved in creating solutions for a better world.
IPG Mediabrands will launch the campaign across five continents and all screens, engaging their media partners to donate free advertising space throughout the course of the campaign, from December 26 through January 26. The PSA is produced by Door Knocker Media, Directed by Matt Finlin and Executive Produced by Karen Barzilay. Sajo Garcia Alcazar (SGA) Advertising in Puerto Rico affiliated with Initiative and BPN San Juan led the creative strategy for the campaign. Sister IPG creative agencies around the world are also supporting the campaign with local execution, adaptation and trafficking services.
Show us how you wear your passion for changing the world with @metowe #WeAreStrongerTogether
Rafiki bracelets are made by more than 1,400 Mamas in Kenya who are employed through Free The Children's sister organization, ME to WE as part of the ME to WE Artisans program. ME to WE is an innovative social enterprise that provides people with better choices for a better world through socially conscious products and life-changing experiences. Half of ME to WE's net profit is donated to Free The Children, while the other half is reinvested to grow the enterprise and its social mission. The impact of ME to WE Artisans resides not only in economic benefit to the Mamas who make the products, it is also a means of encouraging leadership and positively affecting the community on a larger scale. The women take part in financial literacy and leadership training throughout the year, and are empowered to become leaders in their communities and provide for their children and families in ways they were not able to do before.
Rafiki bracelets can be purchased at we.org or in participating retail locations across the U.S. including Walgreens, Nordstrom and PacSun and across Canada in Nordstrom, Indigo, Staples and Mastermind.
Preview the WE Are Stronger Together PSA here and download it here.