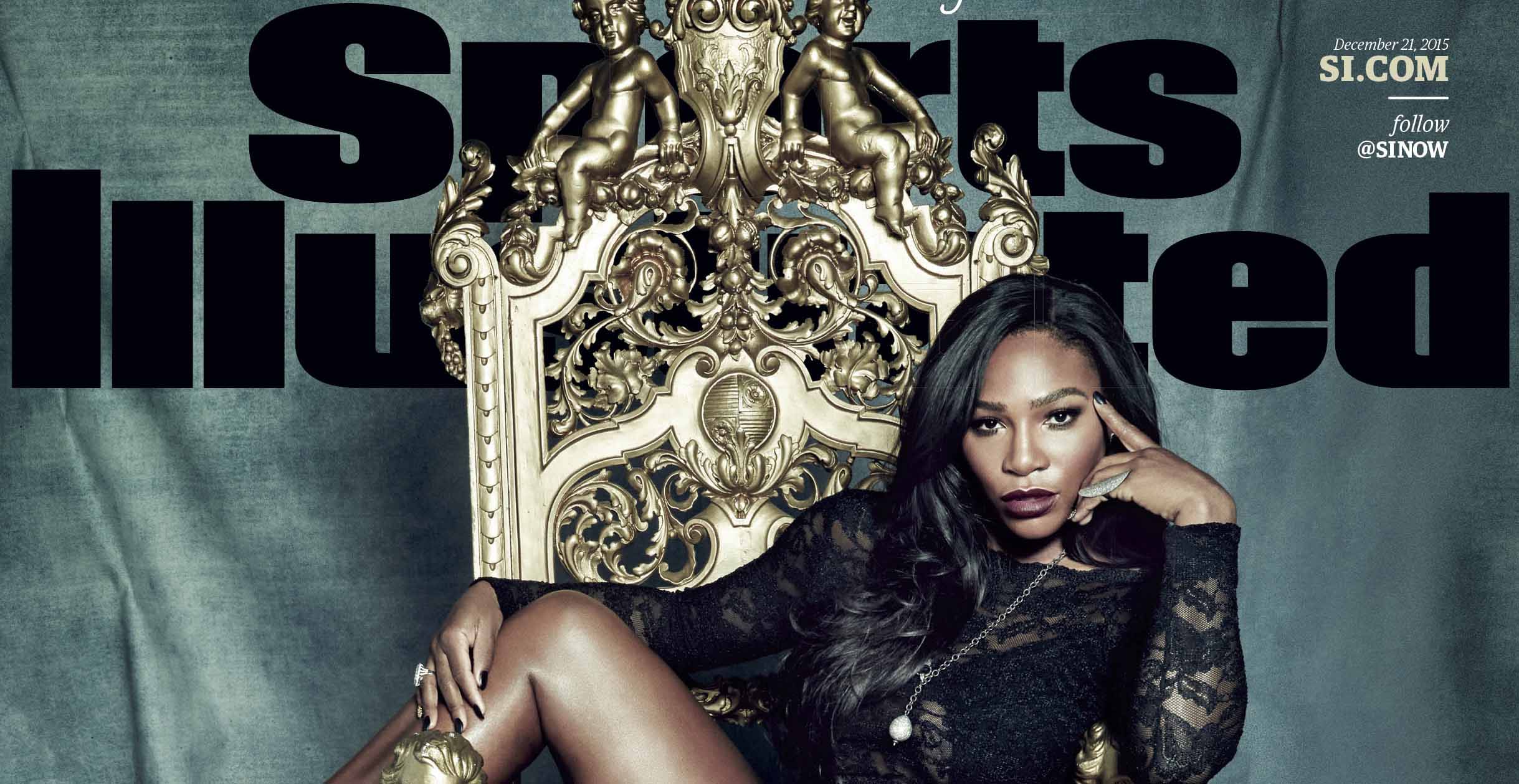 Sports Illustrated honored Serena Williams, presenting her with the Sportsperson of the Year Award at a ceremony in NYC this week.
Williams accepted the award after emotional tributes from here mother and three sisters. Touched, she talked about battling adversity from an early age and fighting through some of the most challenging physical obstacles of her career for a record year. She also spoke in depth about inspiring other women by winning this award even managed to respond to the American Pharoah fans, saying, "I've lived through tragedies and controversies and horses."
The evening saw surprise guest Will Smith tribute the legacy of Muhammad Ali, with a raucous speech that included an impersonation of Ali and a heartfelt dedication to "The Greatest." Smith was on hand as part of the first ever Muhammad Ali Legacy Award presentation to legendary golfer, Jack Nicklaus. Lonnie Ali presented the award to Nicklaus who spoke glowingly about Muhammad Ali and his own wife and family, the inspiration behind his philanthropic devotion to children. Nicklaus and Serena also appeared on stage together, with the celebrated golfer praising her work ethic and competitive drive.
Also honored was the 2015 SI Kids SportsKid of the Year and Olympic hopeful swimmer, Reece Whitley. During the ceremony, Whitley was called out by fellow Philadelphian Will Smith, who left the stage to give him a hug and said, "It's me and him, and Rocky."
Stealing the show was Hunter Gandee, the SI High School Athlete of the Year Award who carried his younger brother to the stage and held him during his acceptance speech. His brother Braden suffers from Cerebal Palsy and Hunter was chosen by Sports Illustrated as a result of his dedication to raising awareness and bettering the lives of those suffering from the condition.
The awards ceremony took place on December 15 at the Pier 60 at Chelsea Piers in front of a crowd of 400 VIPs with football great "Boomer" Esiason as master of ceremonies. Guests enjoyed custom cocktails featuring Johnnie Walker Black Label along with special tastings neat or on the rocks from the Johnnie Walker Trunk Show experience such as Platinum Label and Blue Label.