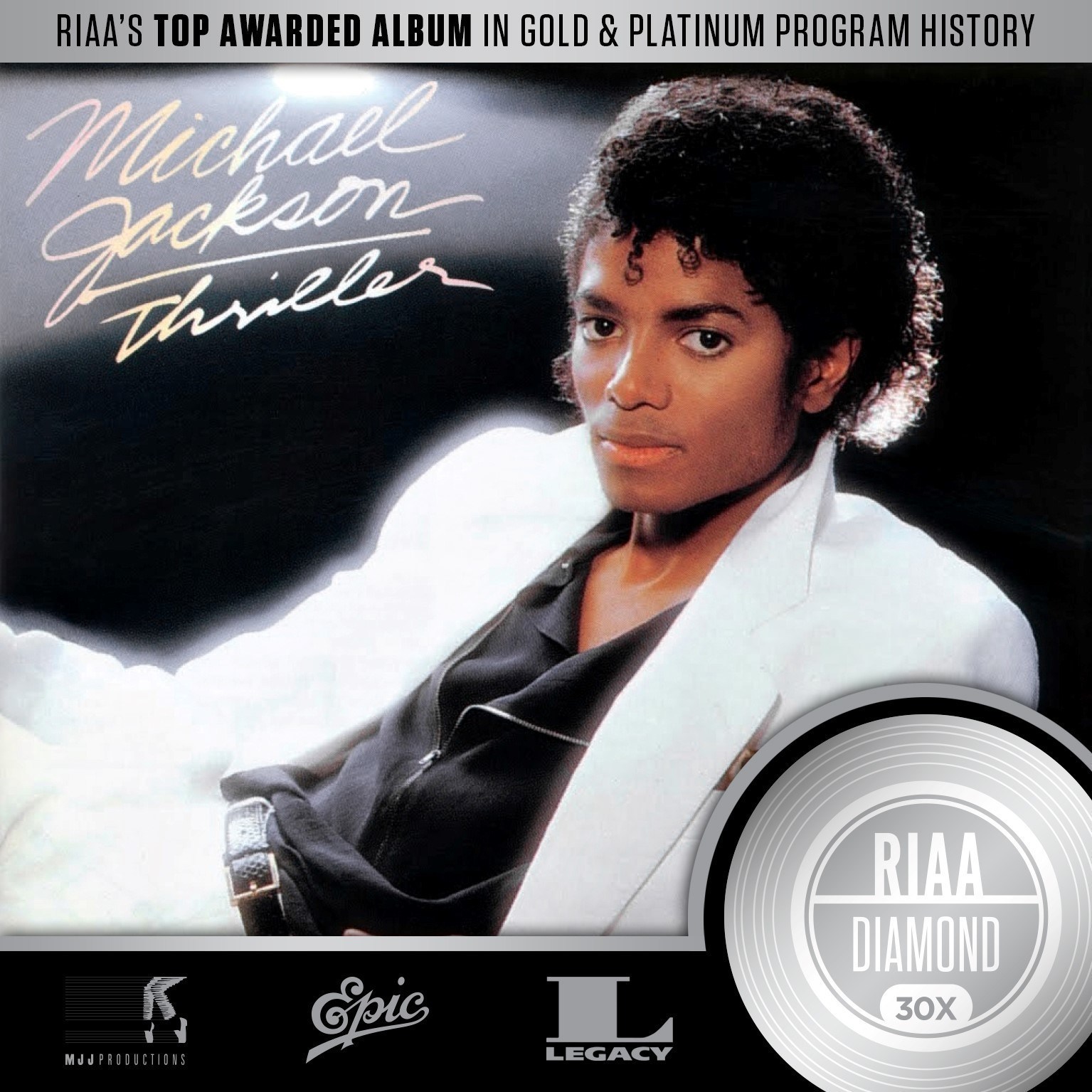 The Recording Industry Association of America (RIAA), the Estate of Michael Jackson, Epic Records and Legacy Recordings announced today that Michael Jackson's THRILLER is the first album in RIAA Gold & Platinum Program history to be certified 30X Multi-Platinum for U.S. sales, continuing The King of Pop's reign as the biggest selling artist of all time with worldwide sales of over 100 million for Thriller and 1 billion overall.
Michael Jackson's masterpiece Thriller, produced by Quincy Jones and Michael Jackson, won a record setting 8 Grammys, more than any album ever, and has been earning awards and setting new standards of success since its release on November 30, 1982. Thrillerspent nearly 2 -1/2 years on the Billboard album chart and holds a modern day record of 37 weeks at #1.
It was the first album in history to spend each of its first 80 weeks in the album chart's Top 10, a feat only reached by one other album in the more than three decades since. During its 112th week on Billboard's album chart, it became the first title ever to be certified RIAA 20Xmulti-Platinum (October 30, 1984). Worldwide, Thriller went to #1 in practically every country in the world, including the UK, France, Italy, Australia, Denmark,Belgium, South Africa, Spain, Ireland, New Zealand, Canada and apartheid South Africa.