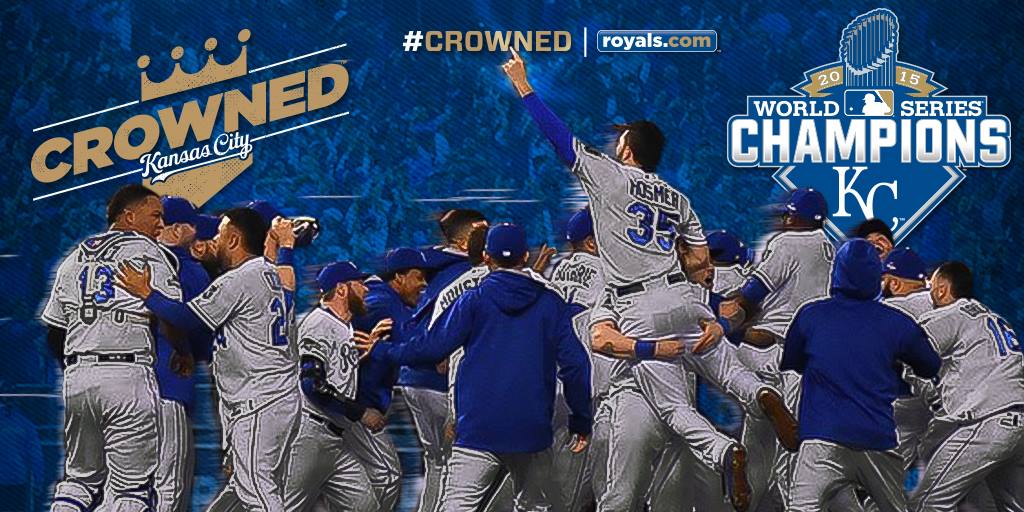 The Kansas City Royals celebrate their first World Series title since the 1985 season after defeating the Mets in five games on Sunday night, November 1. The final score in the 12th inning: 7-2.
The Royals' dramatic comeback, capped by Eric Hosmer's daring dash from third to home with two outs, highlighted a Game 5 that scored a 10.0/17 household rating/share with 17.2 million viewers making it the most-watched Game 5 since 2003 (19.9 million, Yankees-Marlins).
25 year-old Salvador Perez of the Royals garnered the World Series Most Valuable Player Award presented by Chevrolet. According to MLB.com, Perez was unanimously named MVP after hitting .364 (8-for-22) with two doubles and two RBIs as the Royals beat the Mets in five games.
Perez is the seventh catcher in Fall Classic history to be named World Series MVP.
The final 5 Game scores:
For game highlights CLICK HERE.