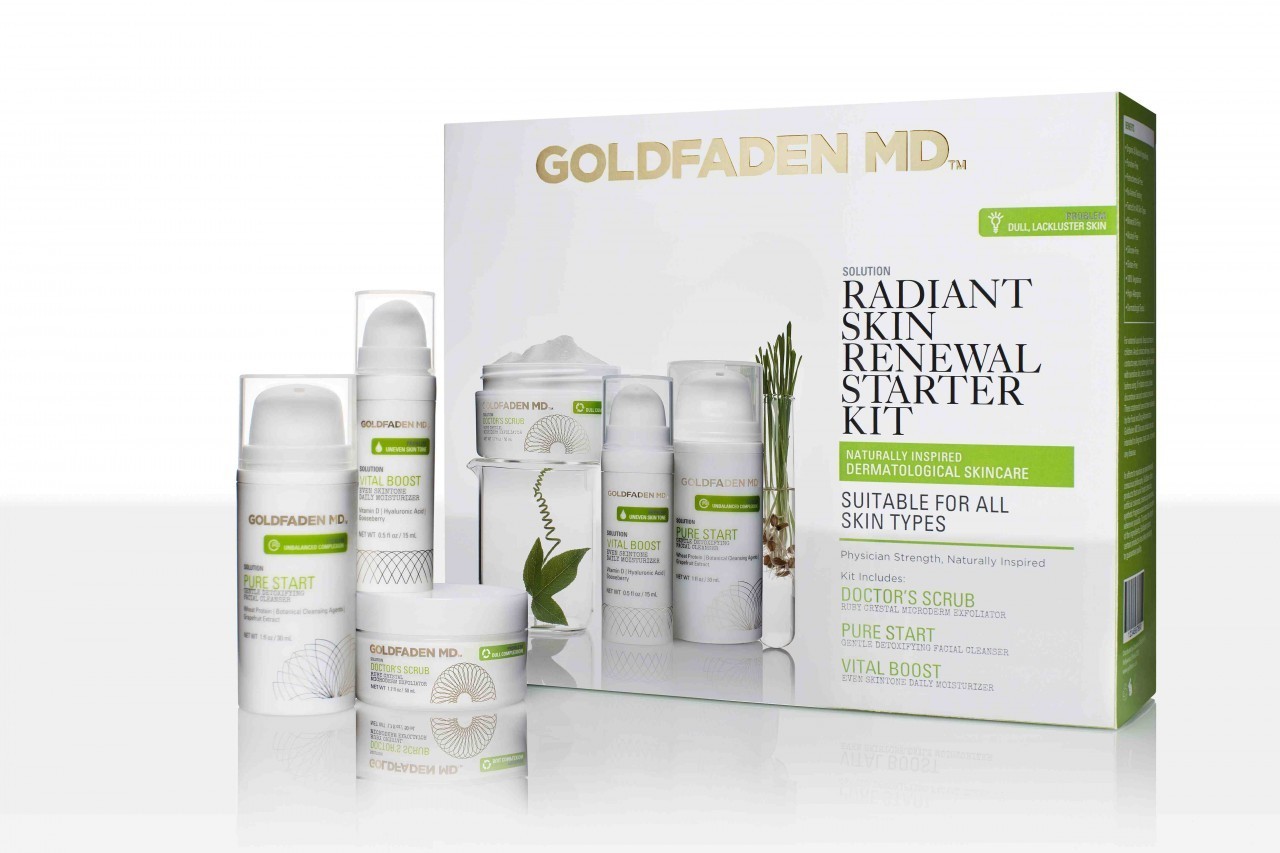 Winter can be rough on your skin, however many other factors can also contribute to the dullness and dryness of it.
I just discovered Dr. Goldfaden who offers the perfect kit for us, a simple, at-home skincare solution to get your skin back to a healthy and glowing. Follow the simple 3 steps to regain your radiant and healthy look.
The Kit Includes:
Doctor's Scrub, 1.7oz
This coveted exfoliator contains powerful Ruby Crystals that provide immediate cell renewal by polishing away dead surface cells, leaving skin brighter, clearer and younger-looking.
Pure Start, 1oz
This multi-tasking, hypo-allergenic, ph-balanced cleanser dissolves impurities, removes dead skin cells and eliminates makeup in one simple step.
Vital Boost, 0.5oz
Skin boosting and rejuvenating Vitamin D maximizes the skin's immunity, provides powerful antioxidant protection, improves elasticity and promotes a more youthful complexion.
All three products are suitable for all skin types.
Price: $75.00 – http://www.goldfadenmd.com/