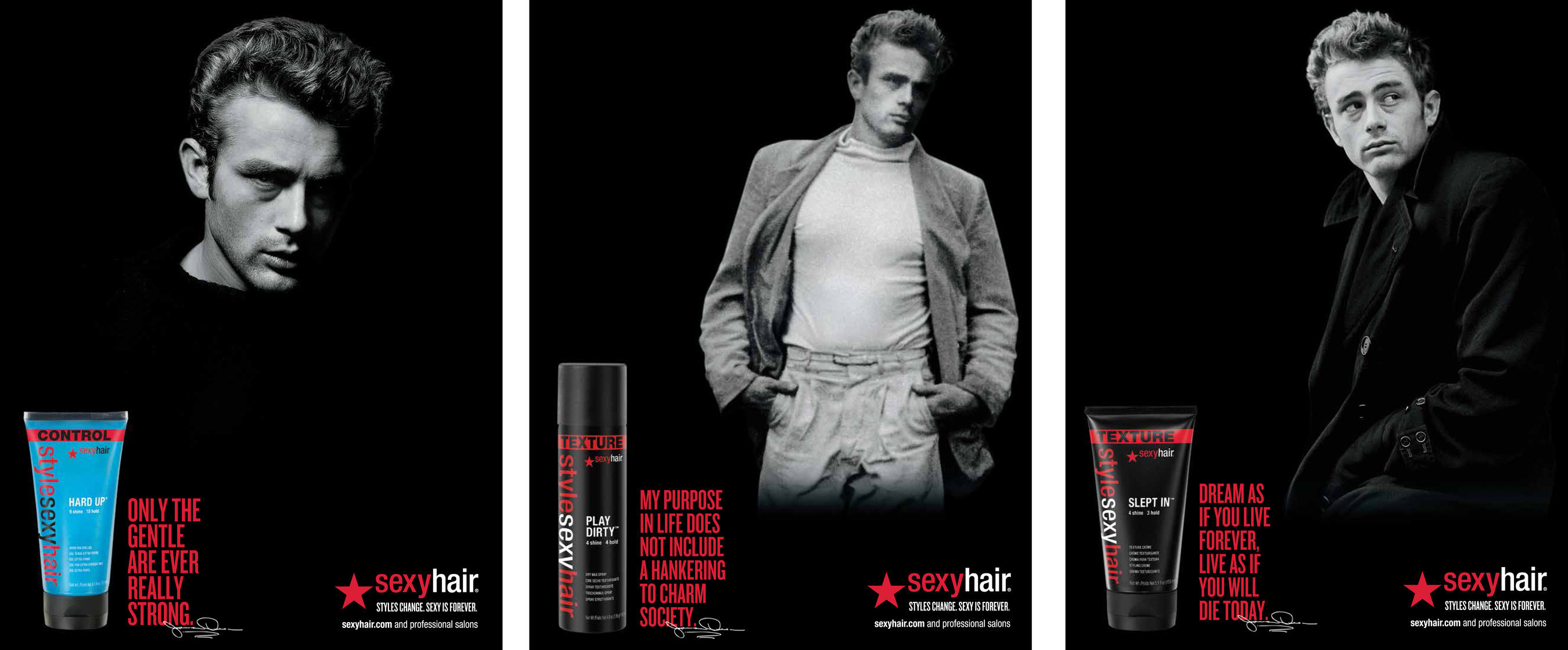 Sexy Hair loves to collaborate with classic stars for their campaigns. Just as they did with Marilyn Monroe, the famous haircare company will showcase cultural icon James Dean as their new ambassador for the brand's Style Sexy Hair line beginning in April 2016.
This partnership will pay homage to Dean's iconic, brooding look with a multi-tiered marketing campaign, including use of Dean's name and photos in advertising, online, in-store and public relations efforts.
"James Dean's sexy-cool look is a forever-classic, much like our 'big red can," said Jennifer Weiderman, Vice President of Marketing and Education for Sexy Hair. "We are excited to partner with one of the greatest style icons of our time that encompasses the same confidence, flare and attitude that Sexy Hair products instill in its users."
For decades, James Dean has been recognized as the epitome of "cool," with a devil-may-care demeanor and suave style. His voluminous, perfectly coiffed hair has transcended decades of fashion and trends, and became a trademark all its own. Now, 60 years after his death, James Dean remains one of Hollywood's most enigmatic icons, and "The James Dean" is still one of the most desired hairstyles today.
"The cooperation with the James Dean brand will allow Sexy Hair to put focus on our many successful male grooming products like Hard-Up, Slept-In and Frenzy and further expand in the men's hair segment," said Karl Heinz Pitsch, President and CEO at Sexy Hair. "James Dean's spectacular legacy will invigorate the Style Sexy Hair collection and further position our brand as a leader in hairstyling products."
Debuting in April 2016, the advertising will feature Dean alongside Style Sexy Hair products, ideal for men everywhere to tap into their inner cool. His signature, relaxed style will influence the Style Sexy Hair line, on the brand's website SexyHair.com