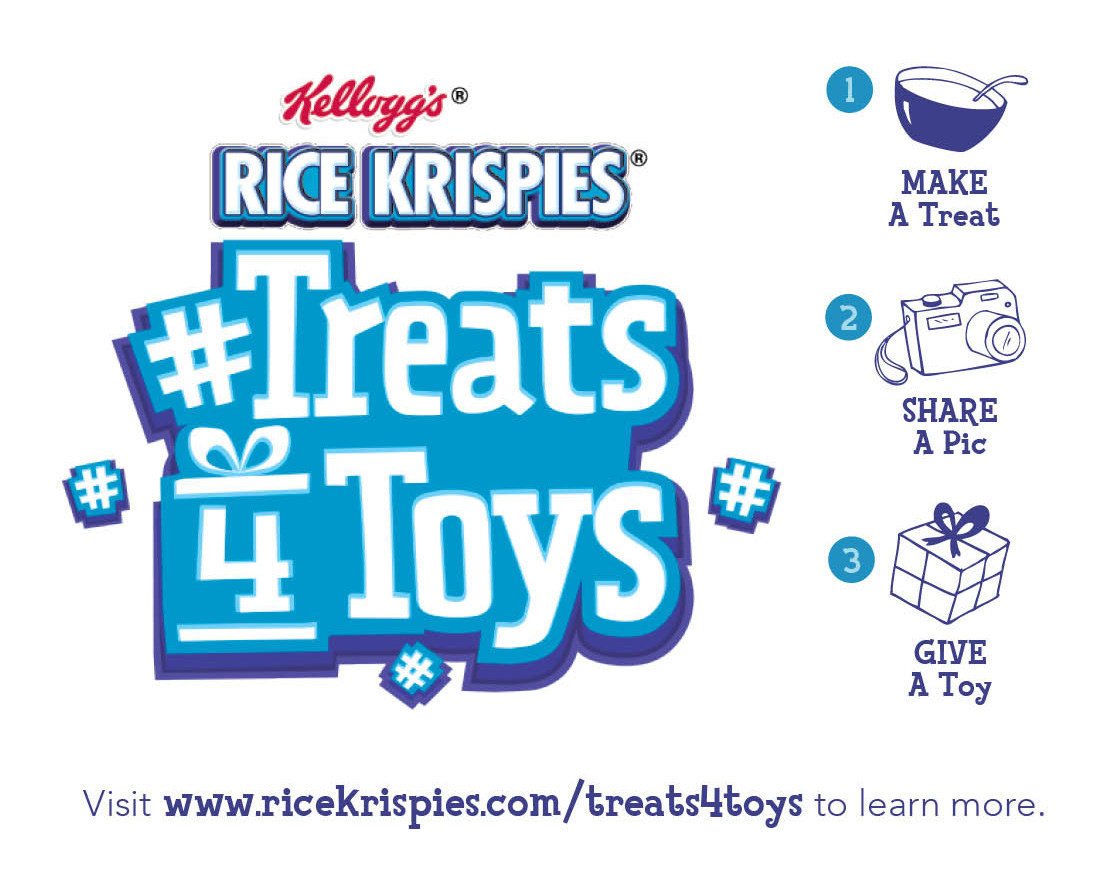 The holidays are a Season of Giving, a time to embrace and celebrate those close to you, and to make a difference in the lives of others.
This holiday season, in partnership with Toys for Tots and Rice Krispies® treat-maker extraordinaire Jessica Siskin (BKA Misterkrisp), the Rice Krispies Treats 4 Toys initiative is making it easy for families to embrace the spirit of the season by making delicious treats that also make a difference. For every photo of a Rice Krispies Treat™ shared, using #Treats4Toys, Rice Krispies will donate a gift to Toys for Tots to help give a little joy to a child in need.1
"There is nothing better than the look of joy on a child's face as they unwrap a new toy over the holidays," said Henry P. Osman, president and CEO, Marine Toys for Tots Foundation. "We are excited to be partnering with Kellogg's to help bring joy, in the form of a brand new toy, to thousands of less fortunate children this year."
Every treat counts with Treats 4 Toys – from the simple, to the awe-inspiring. For families who want to add an extra layer of fun and creativity to their treat-making, Siskin – the creative mind behind the wildly popular Misterkrisp Instagram account – will be showcasing the endless possibilities of Rice Krispies through her imaginative treat creations – putting her own spin on some festive favorites. She'll also provide simple tips, making it easy for families to recreate her treats at home.
To learn more about Rice Krispies Treats 4 Toys visit www.ricekrispies.com/treats4toys.