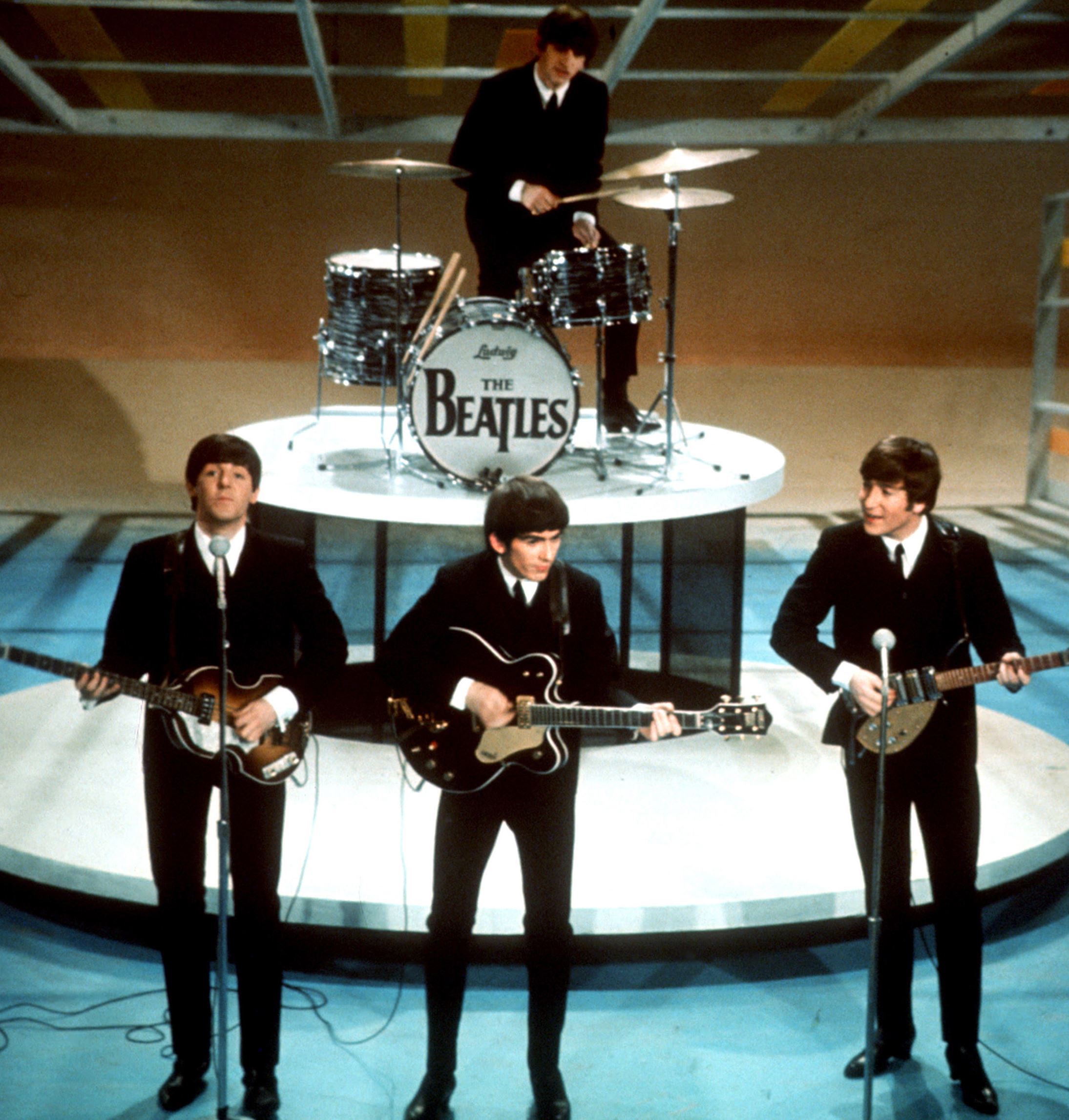 Julien's Auctions sold what many have called the most important Beatle guitar to ever hit the auction block for a record $2,410,000 price this past weekend. The John Lennon original 1962 J-160E Gibson Acoustic guitar had been lost for over 50 years and represented a rare and significant guitar to John Lennon's history.
Other outstanding results at the Icons and Idols: Rock n' Roll auction at Julien's Auctions include Elvis Presley's 24K Gold Leaf Piano which sold for another record price of $600,000. Presley purchased the piano for his mother in 1955 when the city sold it and moved it to his new home on Audobon Street when it would not fit into their apartment. The piano was later delivered to Graceland and kept in the music room. Priscilla Presley decided to adorn the piano in 24K gold-leaf finish as a gift for the couple's first wedding anniversary.
The most famous of the seven known Beatles drop-T logo drum heads — The Ed Sullivan drum head — was also auctioned.
Also sold, Kurt Cobain's cardigan from his appearance on MTV Unplugged which sold for $137,500. Other highlights were Heart's Ann Wilson's stage and magazine cover worn dress (sold for $6,875), Heart's Nancy Wilson's stage played B.C. Rich electric guitar (sold for $5,937), Michael Jackson's jacket that he wore to Elizabeth Taylor's wedding (sold for $23,750), Michael Jackson's music video and album cover worn ensemble (sold for $37,500), Elvis Presley's white deerskin leather ensemble (sold for $56,250), Elvis Presley's signed formation of Gladys contract (sold for $18,750), Elvis Presley's stage worn jacket (sold for $59,375), Elvis Presley's Blue Hawaii Hamilton watch (sold for $37,500), Elvis Presley's gold coin and diamond ring with compact disc (sold for $37,500), a Frank Sinatra painting (sold for $28,125), Joni Mitchell's stage played guitar (sold for $28,125), a Jimi Hendrix necklace gifted by Noel Redding (sold for $13,750), Freddie Mercury "The Invisible Man" video worn sunglasses (sold for $11,875), a Vinnie Vincent electric guitar and tourbook (sold for $25,000), Madonna "Evita" worn skirt suit (sold for $12,500), Lady Gaga Liz Black dress (sold for $13,750), The Beatles signed "Please, Please Me" album cover (sold for $28,125), a lock of John Lennon's hair and inscribed card (sold for $25,000), a Beatles signed baseball 1966 (sold for $100,000), John Lennon prescription glasses (sold for $25,000) and The Beatles Yellow Submarine sculpture (sold for $20,000).