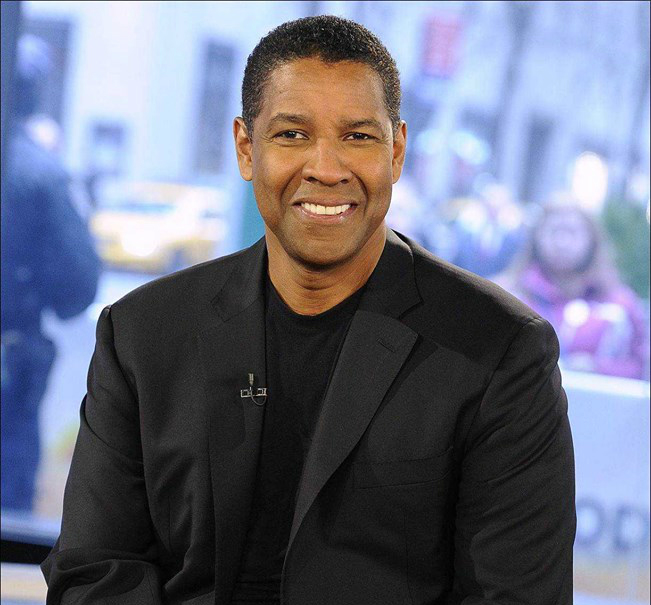 Denzel Washington will receive the Cecil B. De Mille Award at the 73rd Golden Globes.
The two-time Golden Globe Award-winner will be honored with the 2016 Cecil B. DeMille Award at the "73rd Annual Golden Globe® Awards" on Sunday, January 10, 2016, hosted by Ricky Gervais.
The 2016 Golden Globe Awards will air LIVE coast-to-coast on NBC from 8:00-11:00 p.m. (EST)/5:00-8:00 p.m. (PST) from the Beverly Hilton Hotel.
Lorenzo Soria, President of the Hollywood Foreign Press Association (HFPA), made the announcement of Denzel Washington's honor. Soria stated, "Washington's long and storied career is earmarked by his countless roles in front and behind the camera. It is the HFPA's privilege to honor his contributions to the entertainment industry with the Cecil B. DeMille Award."
Chosen by the HFPA Board of Directors, the Cecil B. DeMille Award is given annually to a talented individual for outstanding contributions to the world of entertainment. Recent recipients include George Clooney (2015), Woody Allen (2014), Jodie Foster (2013), Morgan Freeman, (2012), Robert De Niro (2011), Martin Scorsese (2010), Steven Spielberg (2009), Warren Beatty (2007), Anthony Hopkins (2006), Robin Williams (2005), Michael Douglas (2004), Gene Hackman (2003), Harrison Ford (2002), Al Pacino (2001), and Barbra Streisand (2000).