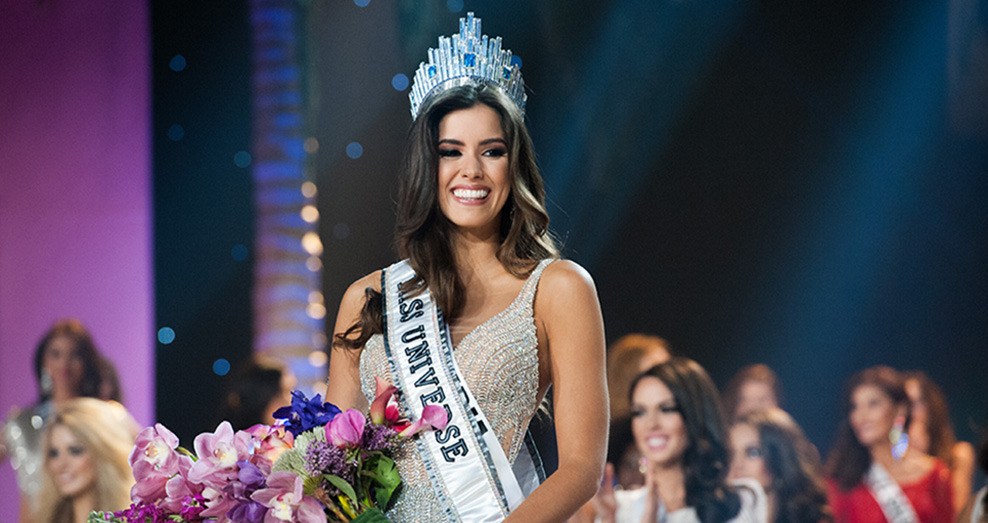 "THE 64th ANNUAL MISS UNIVERSE® PAGEANT" has been picked up by FOX.
The three-hour annual event will air live from Planet Hollywood Resort & Casino in Las Vegas on Sunday, Dec. 20 (7:00-10:00 PM ET live/PT tape-delayed) on FOX. As part of IMG's agreement with FOX to broadcast MISS UNIVERSE®, the network will also have domestic rights to air MISS USA®.
"MISS UNIVERSE® is a unique, global media property and this partnership with FOX marks a new era for The Miss Universe Organization as a whole," said Michael Antinoro, SVP of Original Content, IMG. "As the broadcast leader in innovative and groundbreaking live events, FOX is the perfect partner as we look to implement new and exciting changes to this show and the franchise."
"The MISS UNIVERSE® and MISS USA® pageants are iconic television events loved by generations of viewers around the world," said David Madden, President, Entertainment, Fox Broadcasting Company. "We are very excited to partner with IMG and The Miss Universe Organization to infuse a fresh new energy into these perennial broadcast favorites."
Known for its energy and endless entertainment options, the city of Las Vegas and Planet Hollywood Resort & Casino have hosted many MISS UNIVERSE® and MISS USA® pageants over the years.
"Planet Hollywood Resort & Casino has been a fantastic partner to The Miss Universe Organization, and it will be a great home for THE 64th ANNUAL MISS UNIVERSE® PAGEANT," said Paula M. Shugart, President of The Miss Universe Organization. "The resort's AXIS Theater is a premier entertainment venue, and the ideal site for the pageant's inaugural broadcast on a new network."