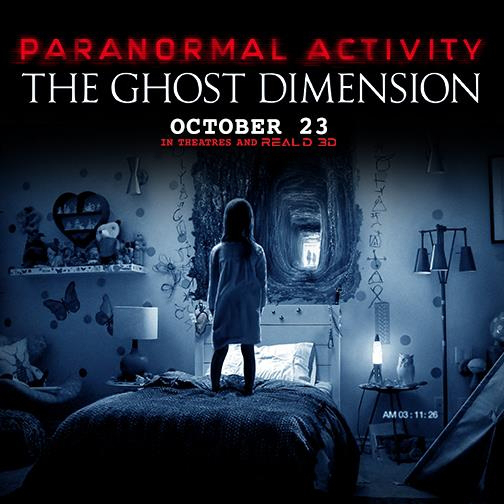 VRWERX, in collaboration with Paramount Pictures and AMC Theatres® announced it will be bringing the new Paranormal Activity VR Game Demo to movie theatres across the United States.
From October 22 – 24, the game demo will be available to play for free on the HTC Vive powered by SteamVR in select AMC locations in major markets, including Los Angeles, New York, Boston and San Francisco, giving moviegoers the unique opportunity to experience the immersive first-person virtual reality survival horror game before it is released to the public. The game's demo debut at AMC will coincide with the release of the newest film in the popular franchise, "Paranormal Activity: The Ghost Dimension," which opens October 22 with 7:00 p.m. showings.
The Paranormal Activity VR game, set to release in spring 2016, is a premiere virtual reality horror game and will be playable on all major VR head mounted displays, including HTC Vive, Playstation VR and Oculus. Non-VR versions of the game will also be available on Steam, Playstation 4 and Xbox One.
Supporting partners include HTC, Valve, Epic Games and NVIDIA, each of whom will supply the technology to make this event possible. The HTC Vive VR headset will take center stage at theaters as players strap on the headset to experience the truly immersive Paranormal Activity VR game. Each interaction is made possible by NVIDIA's GeForce GTX 980 graphics processor.
The debut of the Paranormal Activity VR Game Demo will take place in the following 15 AMC Theatres across the U.S.:
| | |
| --- | --- |
| AMC Loews White Marsh 16 | Baltimore, MD |
| AMC Neshaminy 24 | Bensalem, PA |
| AMC Loews Boston Common 19 | Boston, MA |
| AMC Century City 15 | Century City, CA |
| AMC Bay Street 16 | Emeryville, CA |
| AMC Town Square 18 | Las Vegas, NV |
| AMC Loews Alderwood Mall 16 | Lynnwood, WA |
| AMC Tysons Corner 16 | McLean, VA |
| AMC Mesquite 30 with Dine-In Theatres | Mesquite, TX |
| AMC Empire 25 | New York, NY |
| AMC Orange 30 | Orange, CA |
| AMC Mission Valley 20 | San Diego, CA |
| AMC Metreon 16 | San Francisco, CA |
| AMC Mercado 20 | Santa Clara, CA |
| AMC Universal CityWalk 19 | Universal City, CA |