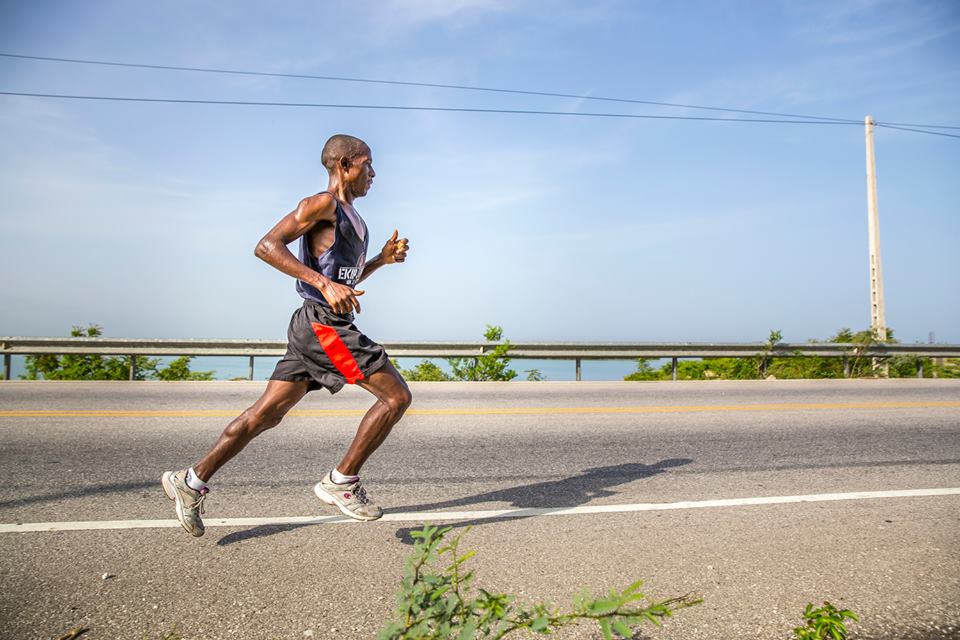 J/P Haitian Relief Organization (J/P HRO) is set to return for the third year to the TCS New York City Marathon on November 1st, and will run in their first NYRR Dash To The Finish Line 5K as a team the day before the TCS New York City Marathon.
The J/P HRO team is being sponsored by "The Long Run for Haiti" campaign on the fundraising platform, CrowdRise.
"The Long Run for Haiti is an inspiring symbol that underscores the perseverance of the Haitian people," said Sean Penn, Founder and CEO of J/P HRO. "The TCS New York City Marathon is an important event for J/P HRO and we're very grateful for the continued support from our sponsors. The city of New York understands what it means to rise above in the wake of tragedy and is a kindred spirit to Haiti."
The NYRR Dash to the Finish Line 5K team will be co- captained by fashion designer, model and long-time J/P HRO supporter, Kimberly Stewart and actress and model, Melissa Bolona. Currently, Stewart stars on the hit E! series, Stewarts & Hamiltons, and recently designed a skinny scarf collection with the UK fashion line, Rockins. Bolona was recently recognized by the New York Observer as one of New York City's "Twenty Most Significant Young Philanthropists" for her impactful charity work. In addition, financier Mickey Gooch and actor Ronen Rubenstein will be joining alongside Stewart and Bolona. The 5K race will take place on Saturday, October 31st.
Participants include Astrel Clovis, 45, Pétrus Césarion, 29, and Bertine Lainé, 33, who are all returning Haitian runners. These elite athletes will team up with a group of J/P HRO runners comprised of philanthropists, celebrities and supporters of the organization including celebrity producer and TV host Yaniv "Nev" Schulman, and actor Kenny Santucci.
In an effort to expand their reach and impact, J/P HRO will partner with the organization i'm ME to raise significant funds and awareness for sports development in Haiti.

"The Long Run for Haiti" CrowdRise campaign can be found at: www.crowdrise.com/TheLongRunForHaiti. Last year, Team J/P HRO raised over $250,000 at the marathon, with proceeds benefitting Haiti's reconstruction effort.