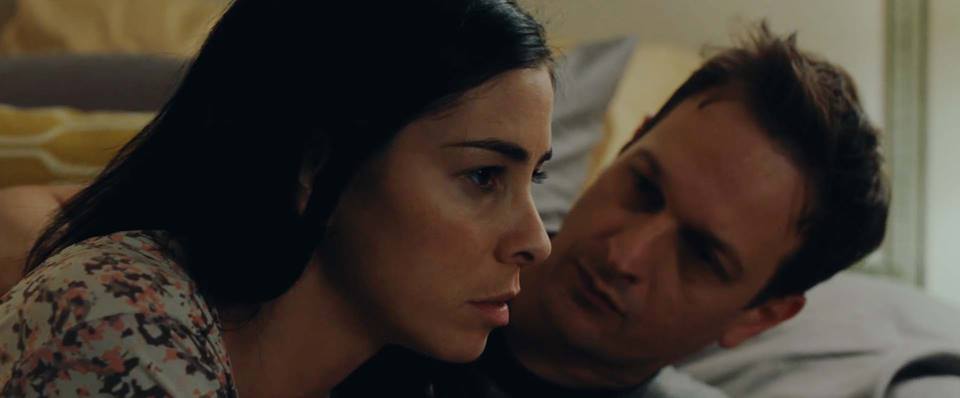 Making her debut as a dramatic lead, lovably lewd comedienne Sarah Silverman reaches an acting high point as a suburban housewife spiraling into self-destruction in "I Smile Back," an indie drama costarring Josh Charles ("The Good Wife") and Thomas Sadoski ("Wild").
Directed by Adam Salky ("Dare") and adapted for the screen by Amy Koppelman and Paige Dylan from Koppelman's novel, this domestic drama is a fearless character study of a woman teetering on the edge of sanity. An absorbing examination of mental illness and marital disharmony that offers no clear-cut resolutions, Koppelman and Dylan's script explores an intrinsically messy subject matter with surprising clarity and narrative deftness. Although the film succumbs to some pacing problems in the second act, Silverman's impassioned portrayal of the volatile protagonist is in itself worth the price of admission.
In "I Smile Back," Silverman plays Laney Brooks, a New Jersey housewife who on the surface seems to have it all: a beautiful suburban home, a successful husband (Josh Charles), and two adorable kids. But underneath Laney's sunny exterior is a deeply troubled woman who takes lithium to combat her psychological issues, which mostly stem from feelings of insecurity related to being abandoned by her father.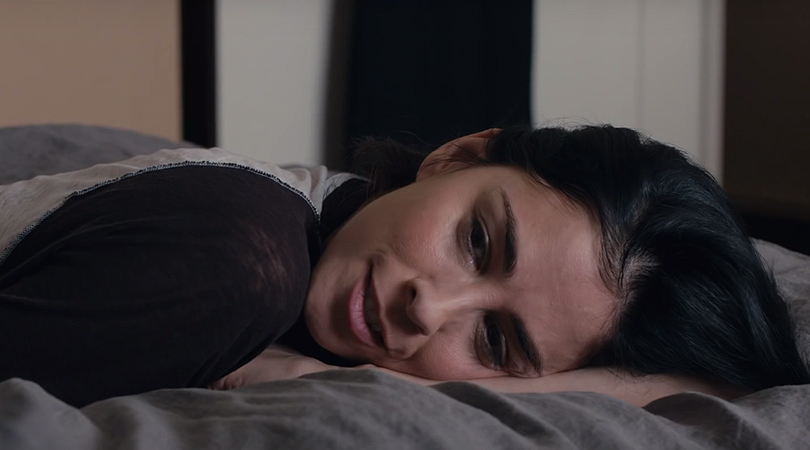 As is unfortunately the case with so many people who suffer from similar mental disorders, Laney decides she'd be better off without the meds, and starts self-medicating with booze, coke, and degrading sexual encounters with her husband's best friend (Thomas Sadoski). When her downward spiral, heretofore unnoticed by her frequently traveling husband, reaches a disturbing low point, Laney begrudgingly checks into a treatment center.
Initially, Laney resists rehab, particularly the talk therapy aspect of it, as she has no desire to discuss her suburban disillusionment or deep-rooted paternal resentment. But once the medication stabilizes her, Laney embraces treatment, realizing it's all part of the healing process, and eventually makes enough progress to return home to her family. Unfortunately, Laney's husband, still nursing open wounds from his wife's indiscretions, doesn't share her newfound openness to self-exploration, and their return to normalcy proves more challenging than expected.
With just his second feature, director Adam Salky expertly navigates the material's difficult dramatic terrain, displaying the tonal precision of a seasoned filmmaker. Placing the emphasis on naturalism, Salky's film is elevated by the impressive camerawork of Eric Lin ("Rudderless") and an unsettling score by composer Zack Ryan. Even though some moviegoers may find Koppelman and Dylan's script somewhat simplistic in its focus on Lacey's abandonment issues, the film nonetheless rings true, and the screenwriters make it evident that that flaw is just the tip of the iceberg for her character. Also, since many psychological disorders have similar symptoms, by not singling out any specific condition, the filmmakers find a commonality in Lacey's struggle that enables audiences to empathize with her despite the reprehensible behavior on display.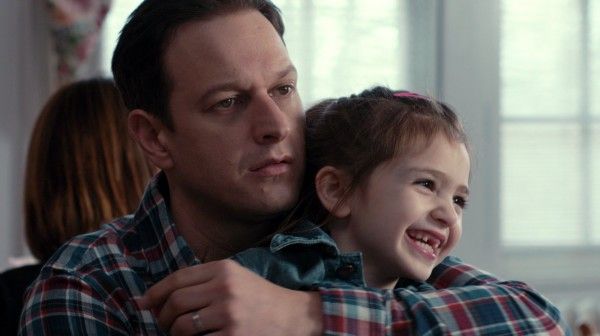 We've seen Sarah Silverman dip her toes in dramatic waters on Showtime's "Masters of Sex" and 2011's "Take This Waltz," but she's never taken the full plunge like she does in "I Smile Back," and the results are stunning. In a perfect pairing of character and actor, Lacey possesses the same type of gallows humor Silverman has made a career of on the comedy stage, but here it's deployed to more effective measures, showing how she uses it to mask her underlying sadness. Playing her conflicted husband, Josh Charles brings a burning intensity to his role, and his scenes with Silverman are some of the most emotionally raw of recent memory. Other standouts include Thomas Sadoski as the deplorable best friend who feeds Lacey's compulsive tendencies, and Terry Kinney ("Oz") as the rehab psychologist who helps Lacey on her path to redemption.
Running Time: 85 minutes
Rated R for strong sexual content, substance abuse/disturbing behavior, and language.