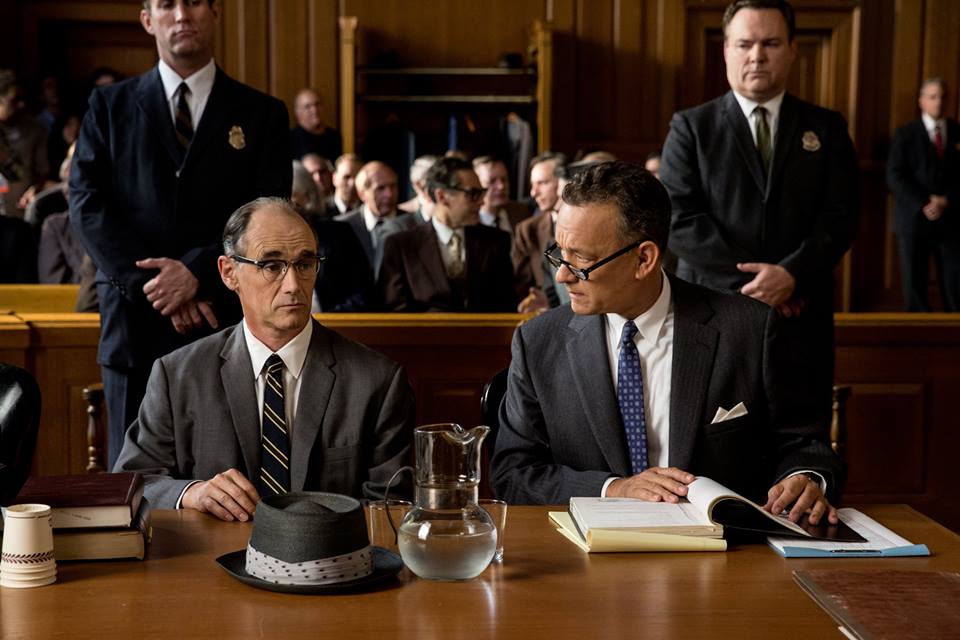 With their fourth big screen pairing, director Steven Spielberg and actor Tom Hanks take a trip back to the paranoia-laced years of the Cold War in "Bridge of Spies," an espionage thriller costarring Mark Rylance ("The Gunman") and Amy Ryan ("Gone Baby Gone").
A history buff with a solid track record behind the lens of period dramas ("Schindler's List," "Lincoln"), Spielberg applies his polished cinematic style to an intriguing true story that certainly has its moments but would've been more effective without such a leisurely pace. Although the screenplay by the Coen Brothers and playwright Matt Charman succinctly covers the expository ground needed to understand Cold War politics, the film lags in the second act from a lack of action and an excess of exhausting backroom dealings. Handsomely produced with impeccable tech credits across the board, and bolstered by the Coen Brothers' signature sense of humor, "Bridge of Spies" is a palatable if slightly underwhelming journey to the cold side.
Beginning in New York circa 1957, "Bridge of Spies" features Hanks as James Donovan, a Brooklyn-based insurance claims attorney who once worked as a prosecutor for the Nuremberg trials. A dutiful family man to his wife (Amy Ryan) and kids (Jillian Lebling and Noah Schnapp), Donovan leads a fairly ordinary life – that is, until he's approached by the government to represent Rudolph Abel (Mark Rylance), a recently arrested Soviet sleeper spy. Recognizing the public backlash that would come from defending such an unlikable figure, Donovan isn't thrilled with the proposal, but as a staunch human rights advocate, he agrees to take the case to ensure Abel receives a fair trial.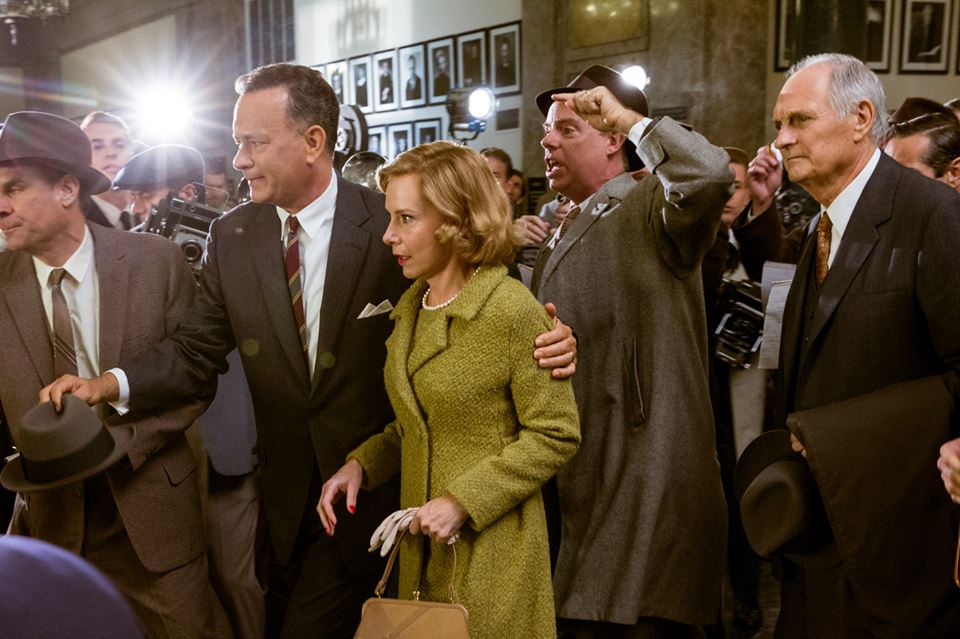 Despite a bloodthirsty public clamoring for a death sentence, Donovan, a skilled negotiator with a fondness for his patriotic client, mounts a successful defense that prevents such an outcome. Shortly thereafter, an Air Force pilot (Austin Stowell) is shot down behind enemy lines while flying a U-2 spy plane and receives a ten-year prison sentence on charges of espionage. Impressed with Donovan's courtroom prowess, a CIA operations officer (Scott Shepherd) then enlists his help to negotiate a backroom prisoner exchange between the US and USSR. But when Donovan learns that an American student (Will Rogers) has also been arrested in East Berlin, he risks life and limb to arrange a three-way prisoner swap, all the while trying not to instigate nuclear war.
Those entering "Bridge of Spies" with expectations of a slick spy thriller will be disappointed, as the film plays out much more like a legal drama merely set in the world of espionage. Given the life-or-death stakes at hand, the screenwriters chose wisely by injecting the film with humor wherever possible to bring some levity to the grim proceedings. Working with his longtime cinematographer Janusz Kaminski, Spielberg allows the setting's unforgiving coldness to creep its way into nearly every frame, and the results are visually striking to say the least. Also, Thomas Newman's sweeping score hits the right notes and adds an epic quality to the piece. And despite the fact that some scenes feel superficially staged, production designer Adam Stockhausen ("The Grand Budapest Hotel") and costume designer Kasia Walicka ("Black Mass") work wonders with the period details.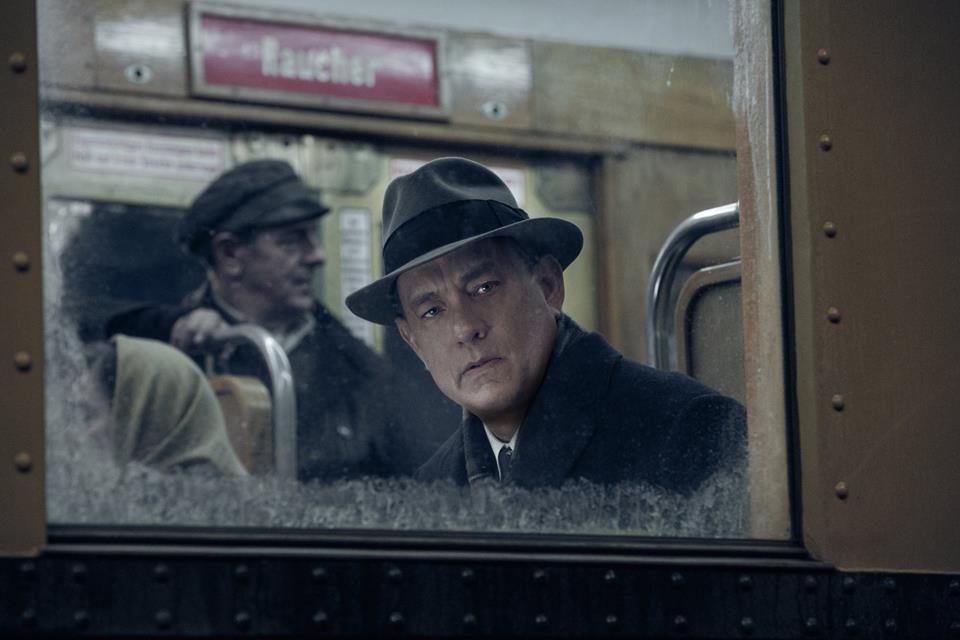 Sluggish pace aside, the acting and overall filmmaking are impressive enough to excuse the narrative shortcomings. As an unassuming lawyer with a strong moral compass, Tom Hanks is ideally cast in an everyman role that he plays to a tee. It's not exactly revelatory work by the two-time Oscar winner, but it's a winning performance that audiences will find easily relatable. As for the supporting cast, British stage actor Mark Rylance is brilliant as the scene-stealing Soviet spy who forges an unlikely friendship with his attorney, and Scott Shepherd is hilarious as the resentful CIA agent tasked with keeping a short leash on Hanks' character.
Running Time: 142 minutes
Rated PG-13 for some violence and brief strong language