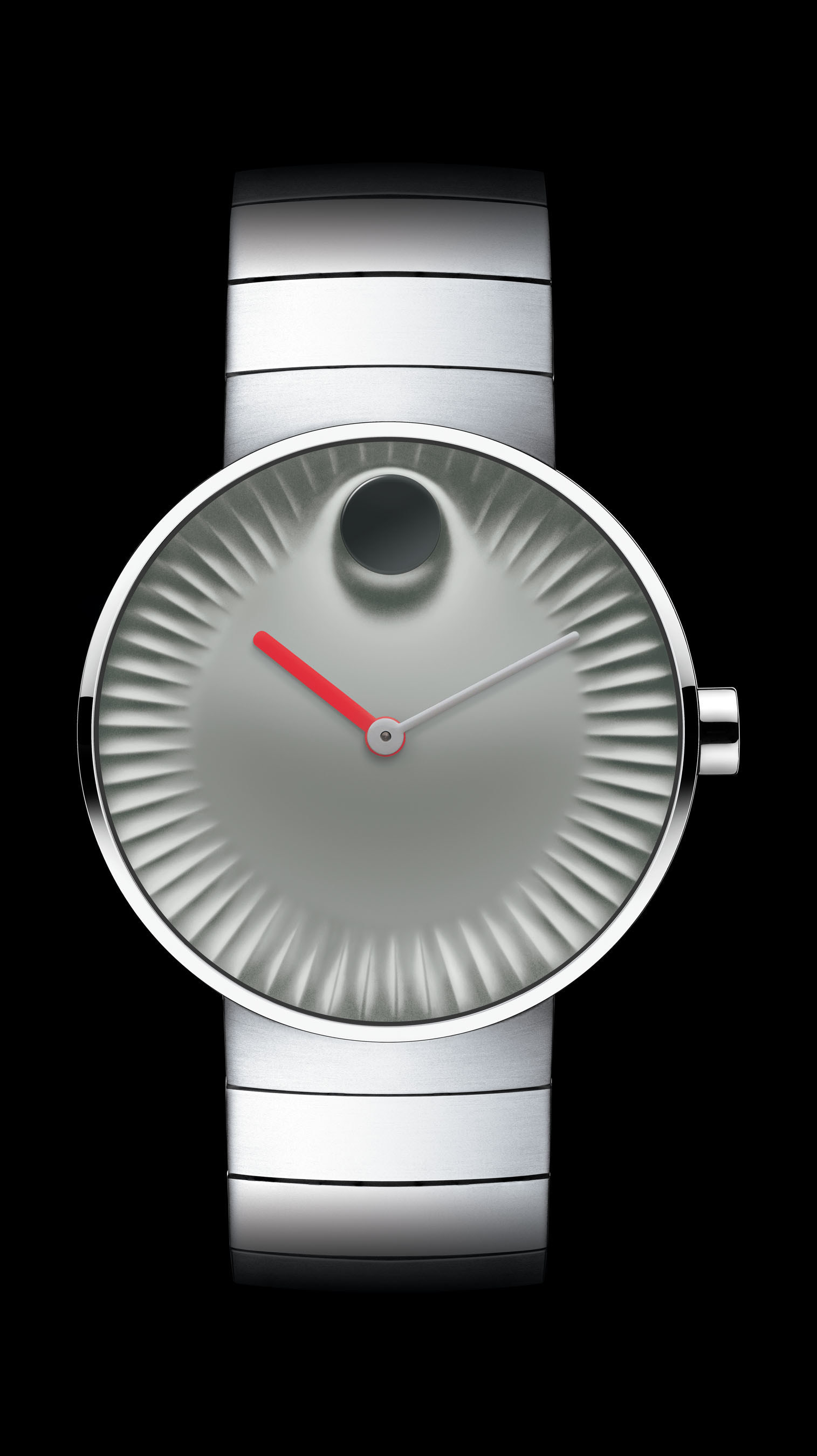 Movado announces the launch of the new Movado Edge watch collection, developed in collaboration with world-renowned industrial designer Yves Behar and his design firm fuseproject.
Uniting the talents of two of the most important industrial designers of the last 70 years, Nathan George Horwitt and Yves Behar, Movado has brought a dynamic new level of design innovation and sophistication to the legendary Museum Dial.
Movado's legendary Museum Dial was created in 1947 by artist/designer Nathan George Horwitt. Stark and striking, the iconic dial has no numbers. It is defined only by a solitary gold dot at 12 o'clock, symbolizing the sun at high noon, while its simple moving hands suggest the daily rotation of the earth on its axis. This conceptual, groundbreaking dial is one of the most acclaimed watch designs of all time, and one of the most important of the 20th Century. Horwitt's original design was accepted into the permanent collection of MoMA in 1960.
"As a designer, it is both daunting and an exciting challenge to design for Movado, a watch brand that is both universally recognized as a modern pioneer, and at the same time accessible," stated Yves Behar, Founder and Principal Designer, fuseproject. "The opportunity to stand out, to stand for something can be rare in watch design. The central idea of the Movado Edge design was achieved through the use of new materials, textures and three-dimensional construction – the dished shapes catch the light beautifully and have the effect of drawing the eye inside of the watch. As the user's wrist moves, the design changes constantly, symbolically speaking of time as the indicator of change in our lives."