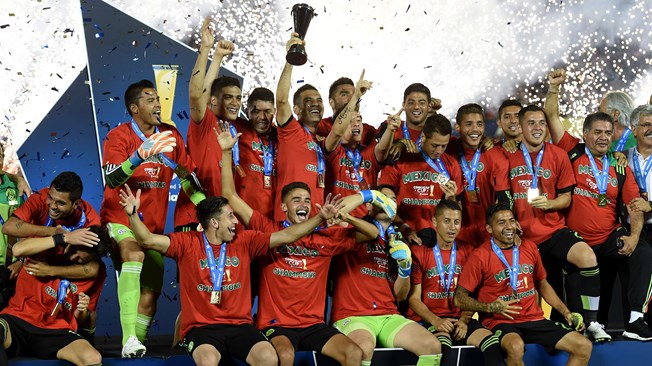 As reported by FIFA, Mexico saw victory over USA with a final 3-2 score.
The crowd of 93,723 filled the Rose Bowl in Pasadena, California for the 2017 Confederations Cup.
After 120 minutes, Paul Aguilar scored to give Mexico the victory only minutes before penalties would have been required.
USA won the 2013 CONCACAF Gold Cup and Mexico were crowned champions of the continental tournament this summer, which created a unique situation that required this one-match play-off to determine CONCACAF's participant at the Confederations Cup.
A total of 16 games are played to decide the winner of the FIFA Confederations Cup.