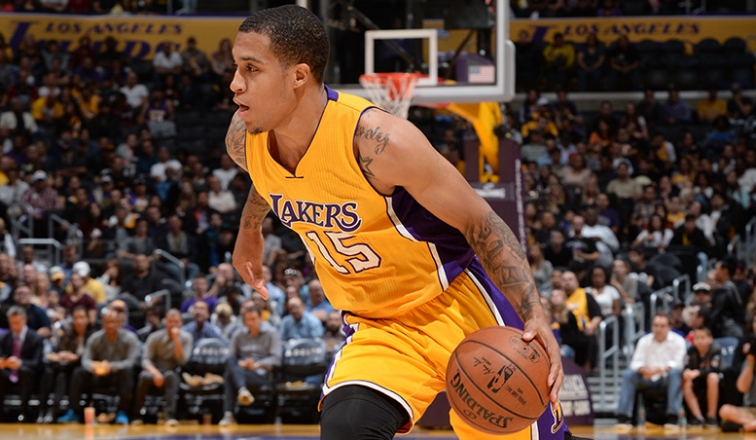 The Los Angeles Lakers have waived guard Jabari Brown, it was announced today by General Manager Mitch Kupchak.
Brown appeared in six games for the Lakers this preseason, averaging 6.0 points, 1.5 rebounds, and 0.8 assists in 14.3 minutes per game. In 19 games (five starts) for the Lakers last season, Brown, who was signed to a multi-year contract on April 1, averaged 11.9 points, 2.1 assists, and 1.9 rebounds in 29.9 minutes per contest.
The Lakers prioritized defense and mentorship over scoring and potential in their last round of roster cuts entering the 2015-16 season. Metta World Peace will stay with the Lakers, a second-chance to revitalize his NBA career, pair up again with Kobe Bryant and spark nostalgia for his role in the franchise's championship run in 2010. But the move came at the expense of 22-year-old Jabari Brown, the second-year guard facing his second consecutive roster cut with the Lakers despite showing intrigue with his athleticism and scoring. Each scenario had its pros and cons, and is something that left Lakers coach Byron Scott deliberating about the decision even after Sunday's practice.
World Peace could revamp the Lakers' defense, mentor second-year forward Julius Randle and excite the Lakers' fan base with his amusing quotes and constant reminder of the franchise's once pleasant past.