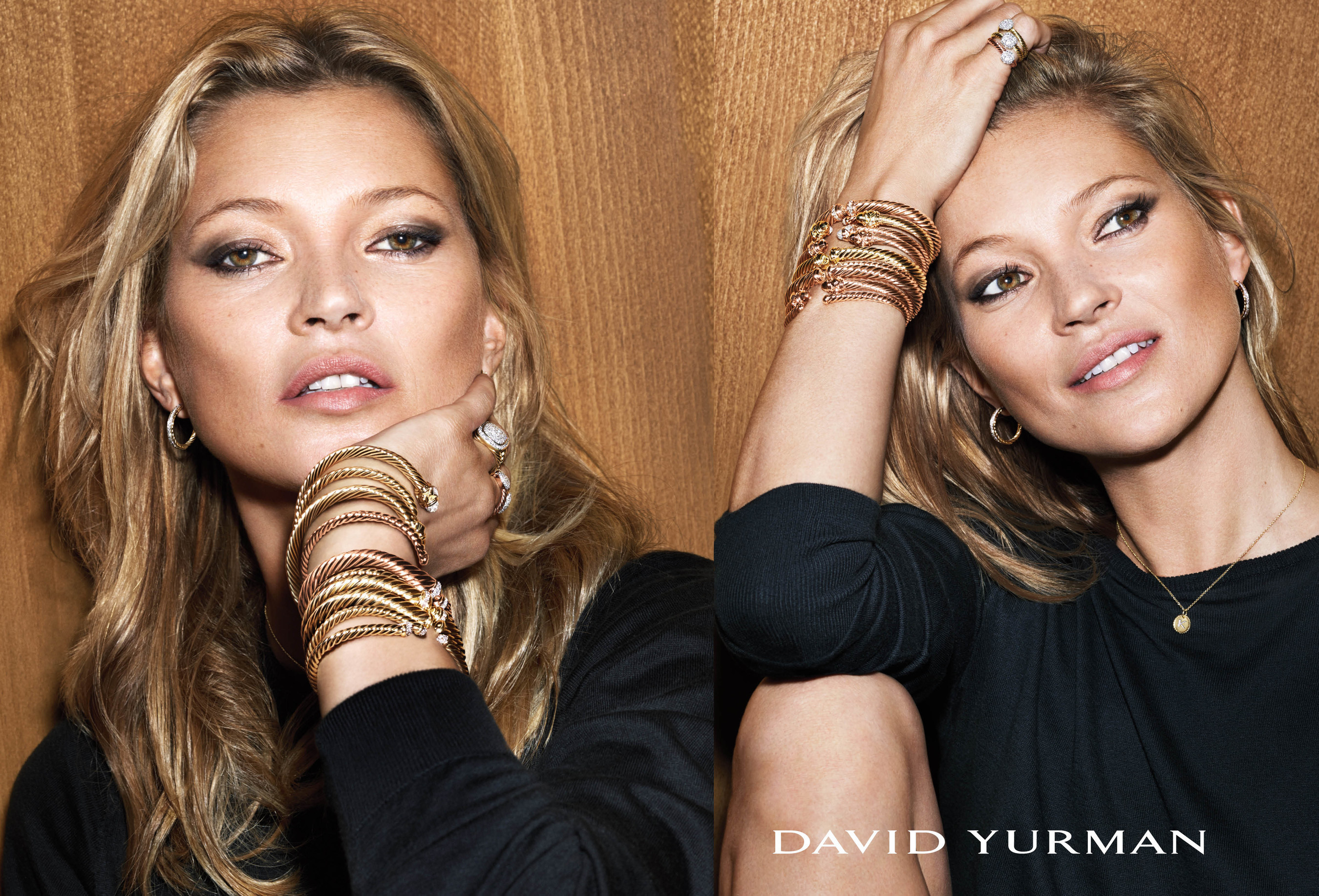 This holiday season, David Yurman is taking its advertising to the next level with images by celebrated photographers Mert Alas & Marcus Piggot —the company's first-ever campaign shot in color.
Featuring models Kate Moss and Anna Ewers, and styled by Carlyne Cerf de Dudzeele, the images capture the spontaneous moments and multiple expressions of the brand. Kate and Anna wear layers of fine jewelry—pavé gemstone designs and 18k gold pieces—in the effortless style that is a David Yurmansignature.
"Our objective for this campaign is to extend the language of jewelry and the expression of artistry. We wanted the imagery and the introduction of color to evoke joy, lightness and life. It had to have a spirit of playfulness yet sophistication, and signal empowerment and confidence. The layering of jewelry and the distinct style speaks to our unconventional perspective and personality."
Sybil Yurman, Co-Founder, David Yurman.
In 2001, David Yurman revolutionized the jewelry and design world with a campaign featuring Peter Lindbergh's black and white images of supermodels—a divergence from the typical still life jewelry ads of the time. Lindbergh's images depicted the experience of wearing jewelry as sensual and emotional, an ethos that continues in Mert and Marcus's photographs.
Also linking past and present is Kate, the face of David Yurman for more than 10 years.