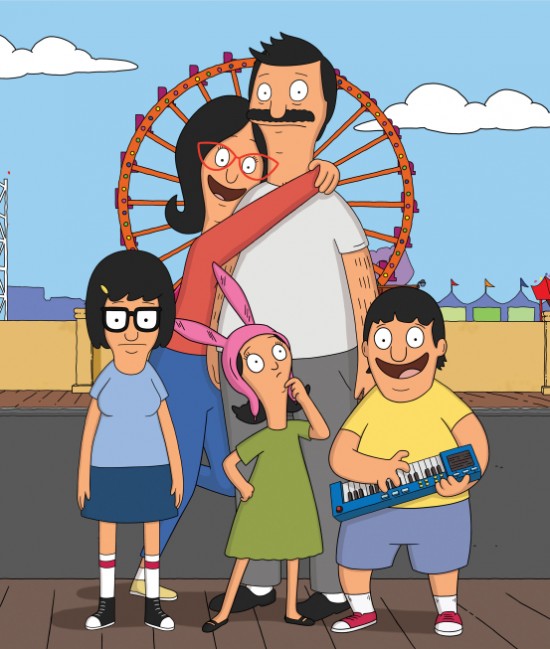 FOX has renewed BOB'S BURGERS for a seventh and eighth season of the Emmy Award-winning animated series.
"Six seasons in, the Belchers have become one of America's most beloved TV families, and we are so happy to keep them in the fold for another two seasons," said Madden. "BOB'S BURGERS is hilarious, warm, smart, inventive – critics love it, and so do fans. Loren, Jim and the brilliant voice cast continue to surprise us in the best ways, and we look forward to seeing what Bob and the family will cook up in Seasons Seven and Eight."
In the next all-new episode of BOB'S BURGERS, "The Land Ship," airing Sunday, Oct. 11 (7:30-8:00 PM ET/PT), Bob (H. Jon Benjamin) believes the upcoming Land Ship parade will mean increased business, until he finds out that two port-o-potties will be placed right in front the restaurant. Meanwhile, Tina (Dan Mintz) finds out she's boring, so she joins up with Jordan (guest voice Nathan Fielder), who has been vandalizing the school with graffiti. But when Jordan wants to graffiti the Land Ship, Tina must decide between ruining the parade or disappointing her new crush.