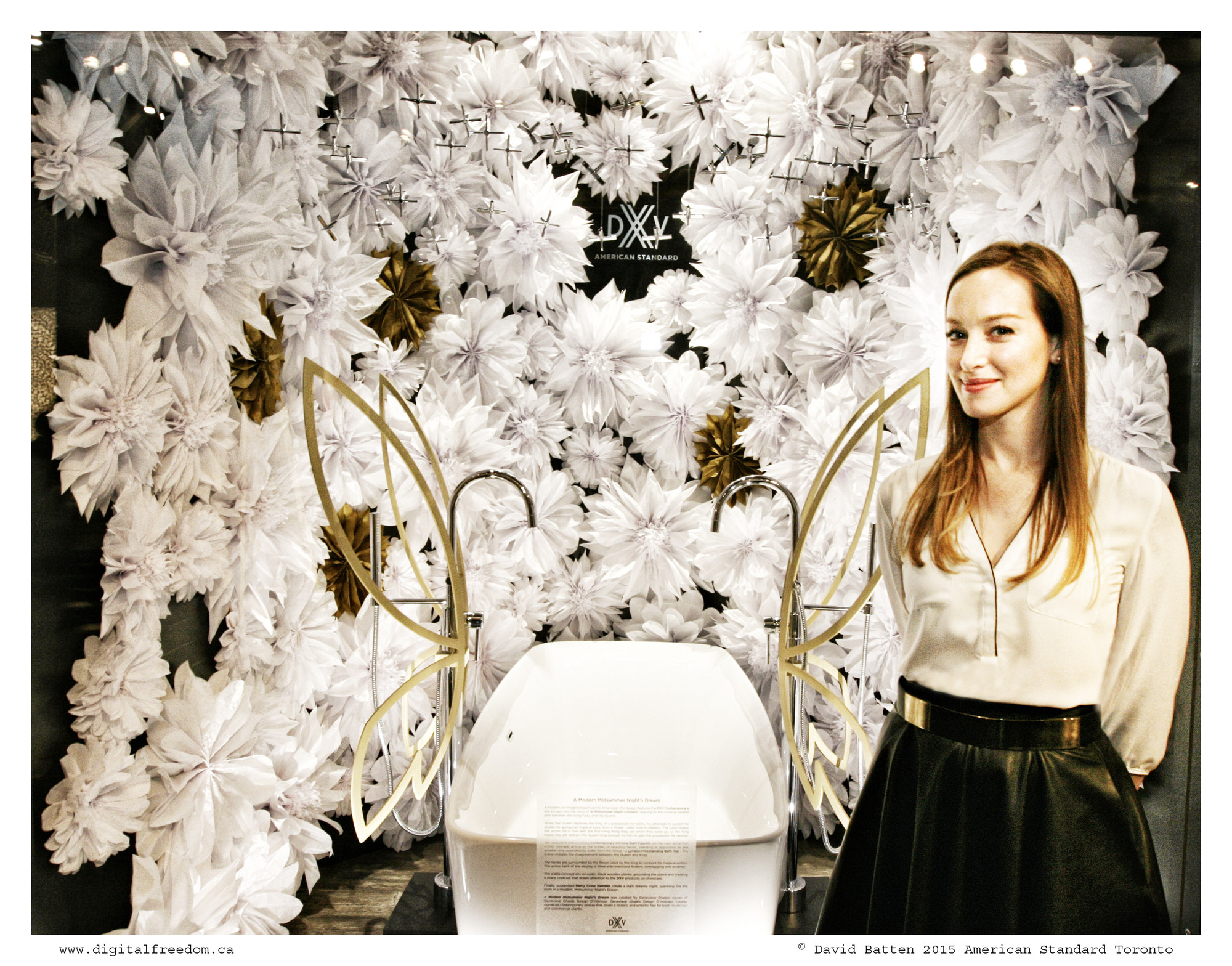 Luxury bath and kitchen brand DXV, American Standard's prestigious portfolio, launches their second annual Design Competition!
The DXV Design Competition is a unique opportunity, exclusively for professional designers, to showcase their talent and creativity – with a twist. Inspired by literary classics, designers are challenged to draw their own interpretation of any classic tale to create a storefront window display using DXV's range of luxury products.
The winning design will be replicated, built and showcased at the Interior Design Show in Toronto in January 2016 with the potential for additional exposure at other events throughout the year. The Grand Prize will also consist of a plaque recognizing the winning designer, professional photography of the display and $5,000 worth of DXV products.
"All great works of literature stem from exceptional imagination and creativity. With the returning Design Competition, DXV hopes to discover new talent who show promise in the design realm," said Yves Dalcourt, GM, LIXIL Water Technology. "The competition is an opportunity for up-and-coming designers to create their vision of a classic story while combining DXV fixtures to showcase their personal style."
Last year's winner, Genevieve Ghaleb, created an impressive, whimsical design influenced by Shakespeare's "A Midsummer Night's Dream". Since winning the Design Competition, Ghaleb expanded her client portfolio and leveraged her experience to establish relationships with fellow design professionals. Her unconventional design using DXV's bathroom fixtures allowed her career to gain remarkable exposure within the design industry.
The DXV Design Competition begins on October 1, 2015 and closes December 1, 2015. For full details, including Competition rules and regulations, visit http://dxvdesigncompetition.com/.