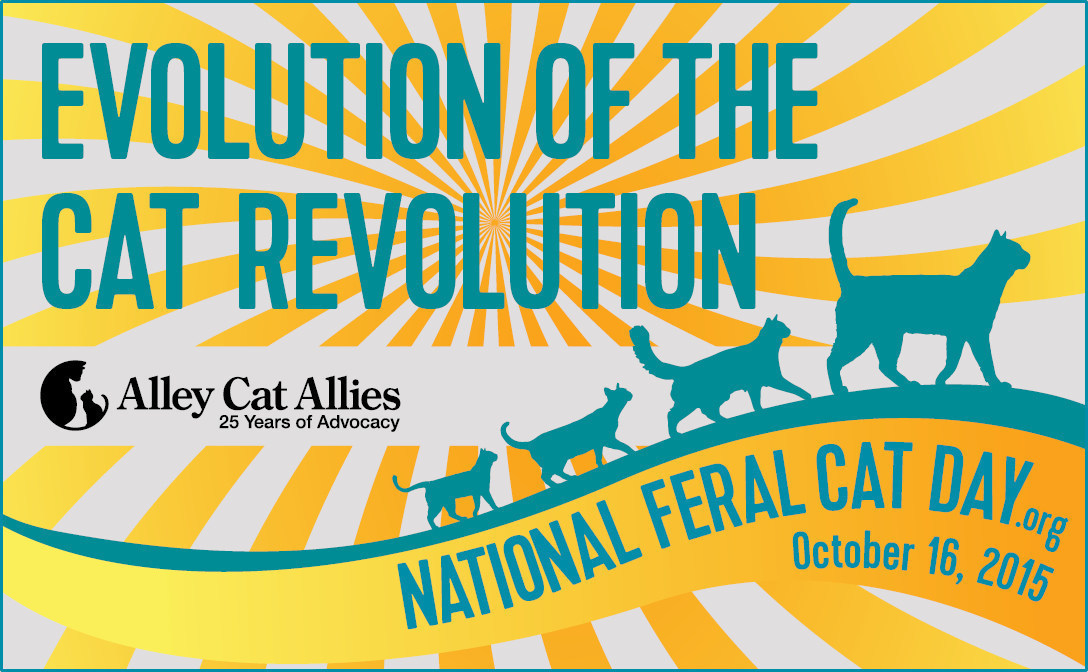 Cat advocates worldwide have scheduled over 700 events to advocate for the lives of cats and kittens on the 15th anniversary of National Feral Cat Day, Friday, Oct. 16, 2015. Inspired by this year's theme, Evolution of the Cat Revolution, supporters are committing to make their own evolution in working toward animal control and sheltering practices that protect the lives of all cats.
"Our incredible success in promoting Trap-Neuter-Return for feral cats as a mainstream practice has saved countless lives, but there's more to be done," said Becky Robinson, president and founder of Alley Cat Allies, the advocacy organization that established National Feral Cat Day.
"We encourage cat advocates to continue with their own local evolution by taking the next step. It could be neutering a cat, speaking at a community meeting or spearheading a campaign for a local Trap-Neuter-Return ordinance. There's always room to grow."
More than 1,500 events have taken place on this day since 2011. Volunteers are organizing spay/neuter clinics, arranging educational sessions, encouraging official governmental proclamations, and raising funds to support local Trap-Neuter-Return (TNR) programs.
Hundreds of these local, volunteer-driven events are listed on nationalferalcatday.org, which also has ideas that people can use to celebrate in their own communities.
Follow all the activities for National Feral Cat Day on social media with the #feralcatday hashtag.