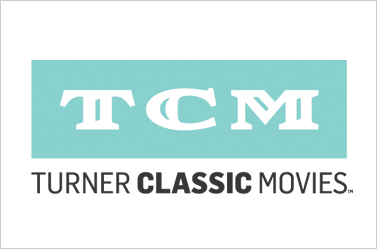 Turner Classic Movies (TCM) are expanding with the launch on Amazon Fire TV this fall, making it the first network in the Turner Broadcasting portfolio to be available via the streaming service. TCM is also ramping up its digital efforts with enhancements to the Watch TCM App, the launch of a new emoji keyboard app, and hosting a dedicated "download week" from September 14th to the 19th, leading into the networks dedicated "Let's Movie" holiday on September 19th.
"With TCM being available soon on Amazon Fire TV, we're able to make the network available to more viewers than ever before and on new platforms that reach a broader audience," said Richard Steiner, vice president of digital activation for TCM. "Our goal has always been to give consumers access to our content whenever and wherever they want and the Watch TCM App allows consumers to experience and discover the same great films found on TCM anytime, anywhere."
Amazon Fire TV allows consumers to enjoy access to hundreds of titles playing every month on TCM, offered at no additional cost through their existing cable subscription. The Watch TCM App for Amazon Fire TV provides on demand access to TCM's curated content presented uncut and commercial free including introductions by hosts Robert Osborne and Ben Mankiewicz. Additionally, TCM is upgrading its popular Watch TCM app to offer fans a more immersive and enhanced digital experience, including new enhancements available today such as:
·       First time on-demand access to some of the best classic short films playing on TCM
·       Improved clip quality and video playback
·       Improved watchlist and search result layout
·       New clip, promo, and trailer information available for film library content
TCM is also launching the TCM Emoli Keyboard App, available for free in the Android and iOS app stores today, that allows fans access to dozens of original emoji representing classic Hollywood, stickers that let friends and family know it's time to "Let's Movie," the networks new tagline, and animated GIFs from iconic classic cinema.