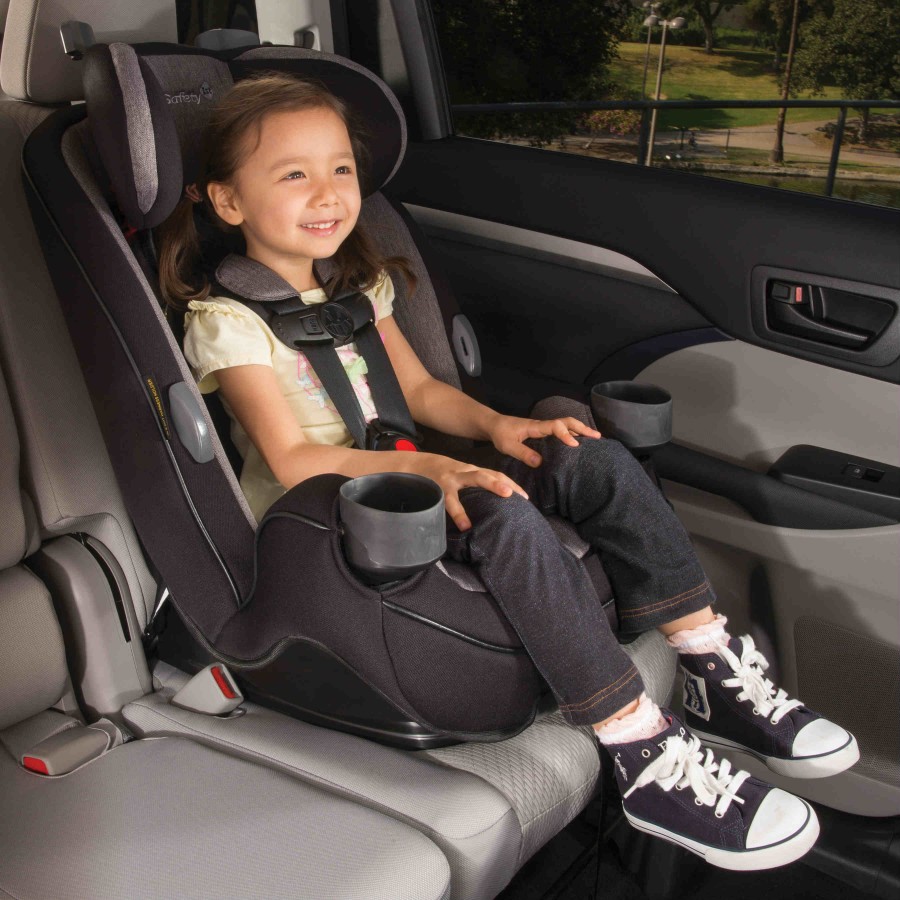 In honor of Child Passenger Safety Week, taking place from September 13-19, Dorel Juvenile and the world's largest juvenile products manufacturer, is committed to raising awareness of car seat safety through a variety of initiatives that aim to increase travel safety awareness, and educate parents on safe car seat practices.
According to the National Highway Traffic Safety Administration (NHTSA), as many as seven out of ten car seats are incorrectly installed, leaving children improperly restrained. To combat this staggering statistic, Dorel Juvenile opened the Dorel Technical Center Car Seat Inspection Station in 2011. For the past four years, this station has provided a free, permanent service for families ensuring their car seats are properly installed. Dorel Juvenile's commitment to child safety extends past their own brand into others that are equally committed to prevention and safety, such as Allstate Insurance Company and Valvoline Instant Oil Change.  
Dorel Juvenile was also the first manufacturer to become the lead agency of an official Safe Kids Chapter in Bartholomew County, Indiana, where their factory resides. The chapter provides a consistent safety resource to families that includes educational tools, discounted safety gear, and annual training sessions on childhood injury prevention.
Another car seat safety cause supported by Dorel Juvenile is proper recycling techniques. As car seats wear down over time and reach their expiration dates, it is imperative that old seats are recycled rather than reused or sold. Dorel Juvenile's Columbus, Indiana factory is home to a recycling machine that can grind used car seats down into reusable materials, creating a zero-waste cycle.
As more research is conducted around child passenger safety, new laws are beginning to take effect in states such as Kentucky which require children to ride in a booster seat up to the age of eight or 40 to 57 inches tall. Making it easier to keep children in child restraints for longer, Safety 1st, a Dorel Juvenile brand, just released a 3-in-1 convertible car seat, the Grow and Go™, accommodating children from five pounds up to 100 pounds. The Grow and Go 3-in-1 convertible car seat is available for under $170 exclusively at Babies"R"Us® stores nationwide and online at Babiesrus.com.
Allstate Insurance Company also offers 20 percent off or more on a variety of Safety 1st car seats and booster seats. (Open to public, no purchase necessary.) Visit Allstate.com/myoffers for more details.
To continue their commitment to Child Passenger Safety Awareness, Safety 1st joined forces with Allstate Insurance Company to help parents feel safe and prepared for travel with their little ones. To kick off the event, Safety 1st and Allstate Insurance Company are hosting a car seat check on National Seat Check Saturday with Valvoline Instant Oil Change in Jeffersontown, Kentucky. Local parents and families are invited to come by for a free car seat check, raffle prizes, face painting and more. To find out more about this event please visit: www.facebook.com/safety1st.