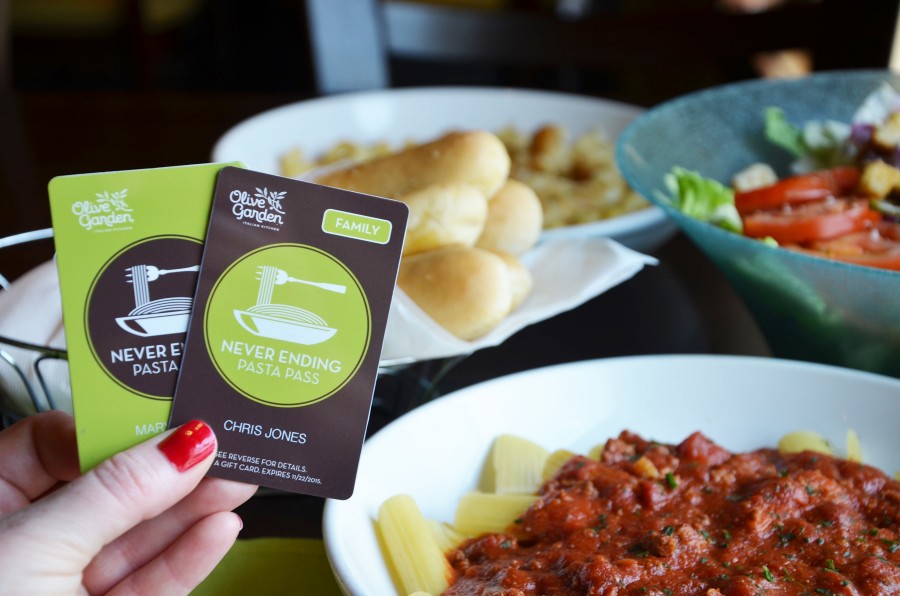 If you already love Olive Garden for their endless breadsticks, pasta lovers need to get ready. Olive Garden is celebrating the 20thanniversary of its fan-favorite promotion – Never Ending Pasta Bowl – with a new, limited offer. Beginning September 17th at 2pm ET, pasta lovers across the country will have a chance to snag one of two versions of the coveted Never Ending Pasta Pass, which has even more perks this year. One thousand of each type of Pasta Pass will be available via www.OliveGarden.com/never-ending-pasta-pass. The family Pasta Pass will be available for $300, and the individual Pasta Pass will be available for $100.
Never Ending Pasta Pass made headlines last year after selling out in only 45 minutes and giving cardholders access to seven weeks of unlimited pasta. That's why Olive Garden is giving even more guests the opportunity to take part by introducing a Family Edition of the Pasta Pass. This new version allows the cardholder to extend the unlimited pasta benefits to more people so families of pasta lovers can share in the excitement around the table.
"At Olive Garden, helping families create memories together is at the heart of everything we do," said Jose Duenas, executive vice president of marketing for Olive Garden. "We were thrilled with the response to our Never Ending Pasta Pass last year, and that's why we are excited to expand the offer to give families a way to join in the celebration together."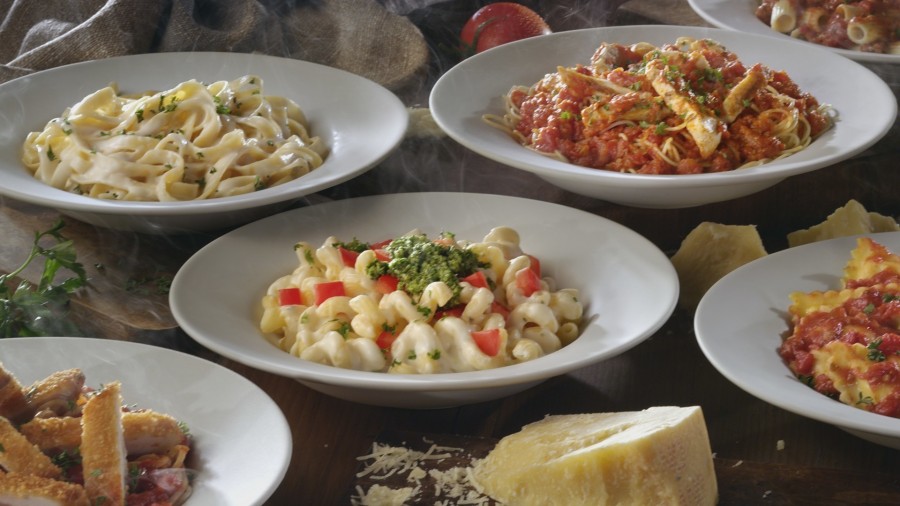 For seven weeks, from Oct. 5th through Nov. 22nd, Pasta Pass holders dining in Olive Garden restaurants will have access to never-ending pasta, homemade sauces, pasta toppings, soup or salad, breadsticks and Coca-Cola® soft drinks as many times as they would like. Those who purchase a family Pasta Pass can share the pass benefits with an additional three guests dining with the cardholder. Without the Pasta Pass, guests can enjoy Never Ending Pasta Bowl starting at just $9.99 throughout the seven-week promotion beginning Oct. 5th.
Guests can follow along and join the conversation with #PastaPass and connect with Olive Garden at Facebook.com/OliveGarden, Twitter.com/OliveGarden and Instagram.com/OliveGarden for chances to score a Pasta Pass for you and your family.