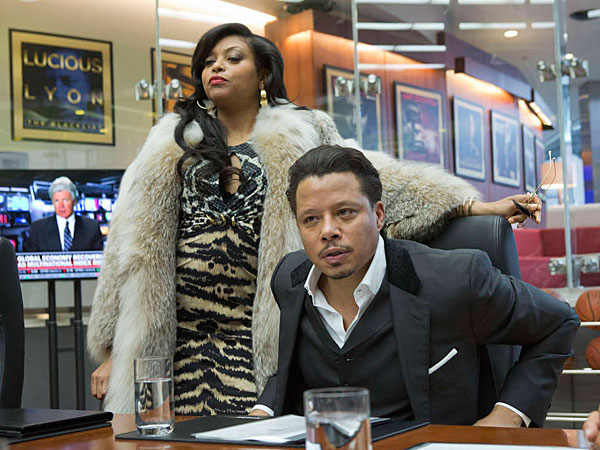 Photo: FOX
You might say that Labor Day weekend is your last chance to dive in the pool or tan on the beach… but for us couch potatoes… it means one thing: BINGE WATCHING.
Here are some shows that are perfect to binge over the long weekend.
YOUNGER:
The 12-episode first season of TV Land's critically-acclaimed and buzzy hit comedy "Younger" is on TVLand.com!  "Younger," from "Sex and the City" creator Darren Star, follows Liza (Tony-winner Sutton Foster), a 40-year old woman who pretends to be 26 in order to get a job in the highly competitive world of publishing – and succeeds. The show returns with season two in January 2016.
EMPIRE:
Catch up on the hip-hop EMPIRE and family drama before the fall premiere of its second season. FX will air a marathon of the first season on Monday, September 7, 12 p.m. to 12 a.m. EST
TBS understands that "Friends" will never get old, even if we've seen re-runs hundreds of times. Set your DVR for six hours: TBS, Saturday, September 5, 12 to 6 p.m. EST; Monday, September 7, 12 to 6 p.m. EST
SEX AND THE CITY:
Labor Day weekend TV is really throwing it back… catch up with Carrie, Samantha, Charlotte and Miranda on Oxygen, Saturday, September 5, 12 to 8 p.m. EST
HGTV's HOUSE HUNTERS:
Yeah, we're addicted to. "House Hunters" will be on all Sunday, September 6, 1 to 8 p.m. EST
And, of course… there's always Netflix.