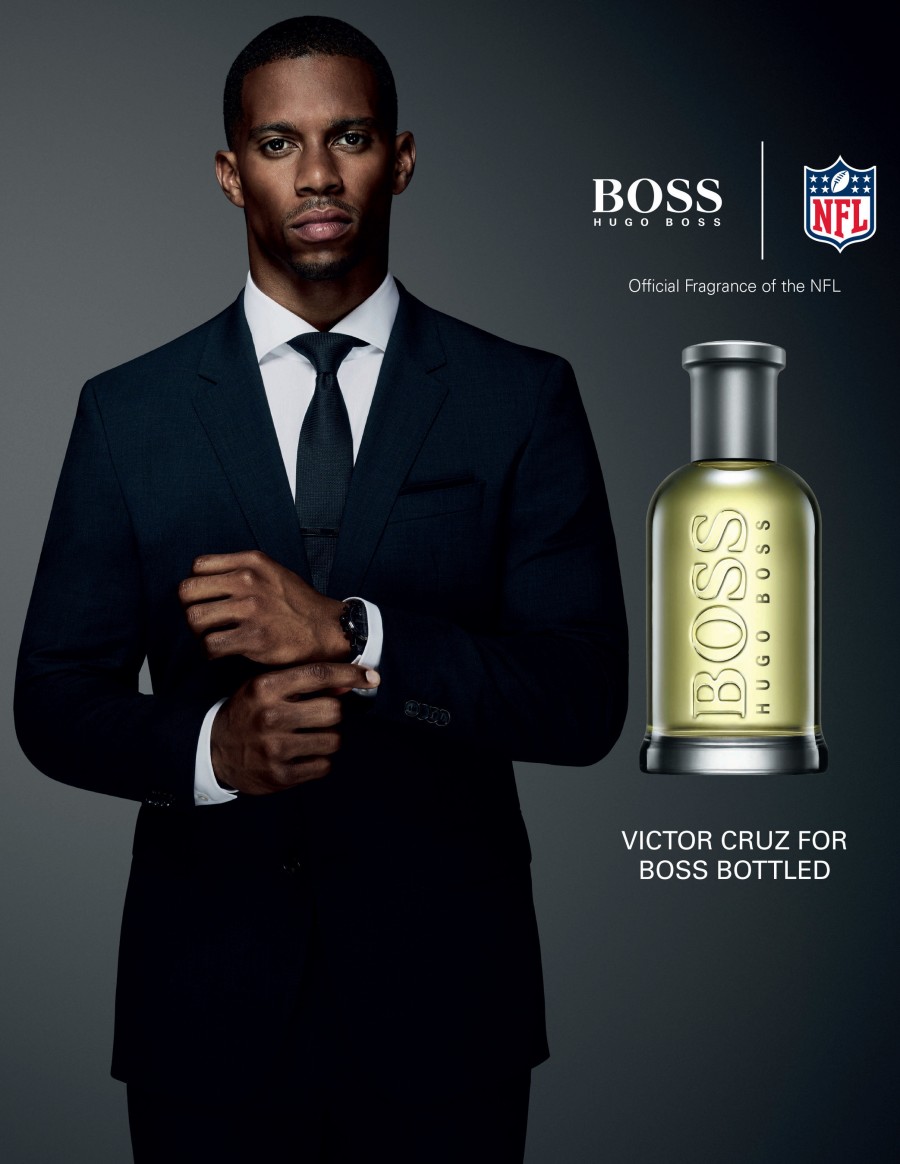 HUGO BOSS Fragrances and the NFL partner for the "Success Beyond the Game" campaign, celebrating men who strive for success beyond their careers. The "Success Beyond the Game" campaign emphasizes aspects of accomplishment across all facets of a man's life. Never has this been more relevant for the men of the NFL, who are not only idealized for their performance on the field, but for their style off the field.
The campaign features New York Giants wide receiver, Victor Cruz, representing the collection of the brand's male fragrance classic, BOSS BOTTLED. As a master of his profession through skill, preparation, and determination, this accomplished sportsman shares his views on success, how to achieve it and how to sustain it:
"My definition of success is reaching the pinnacle of whatever you want to achieve, either in your career or in other aspects of your life. Success is personal. Whether you aspire to be a salesperson or athlete, when you reach the top, are content and you love what you do, that is true success." – Victor Cruz for BOSS BOTTLED
HUGO BOSS Fragrances have been an accompaniment to accomplished men for more than 15 years. Launched in 1998, BOSS BOTTLED captures the spirit of confidence and masculinity in a bottle with the core BOSS values of elegance and style. The collection continued through time with BOSS BOTTLED Night, BOSS BOTTLED Sport, BOSS BOTTLED Unlimited and BOSS BOTTLED Intense, launched in 2015.
"Fragrance is one of the most important parts of my grooming routine. I like a fragrance that is clean and simplistic, yet very masculine at the same time."- Victor Cruz for BOSS BOTTLED