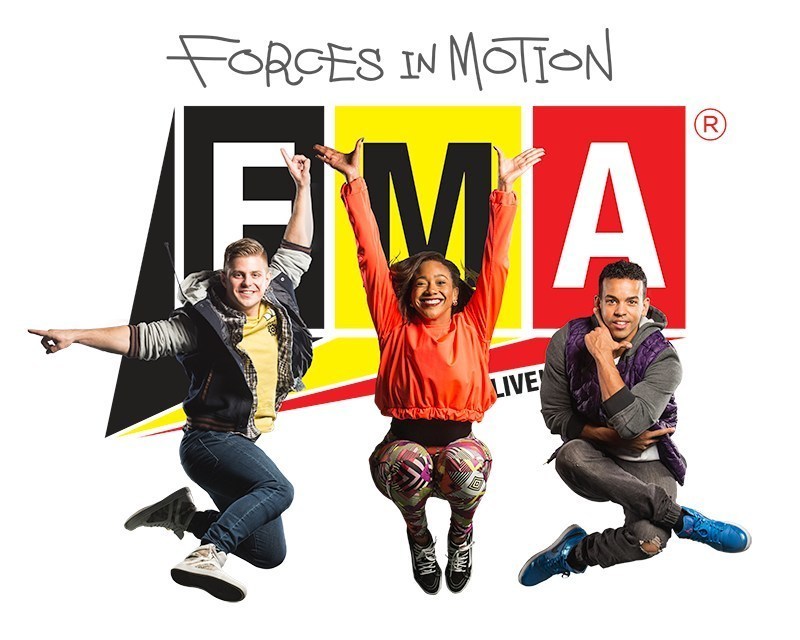 Honeywell (NYSE: HON) and NASA will bring their award-winning, hip-hop physics education program, FMA Live! Forces in Motion, to more than 40 public, private and military-connected middle schools in the Midwest this fall. The widely popular show brings hip-hop music, dancers, larger-than-life demonstrations and audience participation to illustrate how physics plays a role in everyday life. FMA Live! has been performed before 415,000 students in more than 1,100 schools from all 48 contiguous U.S. states, as well as in Mexico and Canada, since its creation in 2004. The fall tour launches in Minneapolis, Minn., this week of September 14th 2015.
"Today's students are tomorrow's engineers and scientists," said Mike Bennett, President, Honeywell Hometown Solutions, the company's corporate citizenship initiative. "We know that science, technology, engineering and math (STEM) learning teaches students critical-thinking and problem-solving skills that are applicable to nearly every career field. Our goal is to expose students to programs such as FMA Live! Forces in Motion to pique their interest in pursuing STEM education and career paths."

Named after Newton's Second Law of Motion. FMA Live! Forces in Motioncaptures the audience's attention with outside-the-box demonstrations. It aims to inspire future innovators to pursue careers in STEM.
"Every child should have a solid foundation in STEM, which can open doors they may not have known existed. Getting them excited is the first step – from there, the career possibilities are endless," said Donald James, NASA Associate Administrator for Education. "This has been a great collaboration between NASA and Honeywell, and I'm proud of how many schools and students we've engaged through FMA Live!"
During the fall 2015 tour, FMA Live! will perform in 10 states: Minneapolis, Wisconsin, Indiana, Illinois, Iowa, Missouri, Kansas, Kentucky, Tennessee and North Carolina. The program also will travel to the west coast of the United States in spring 2016.