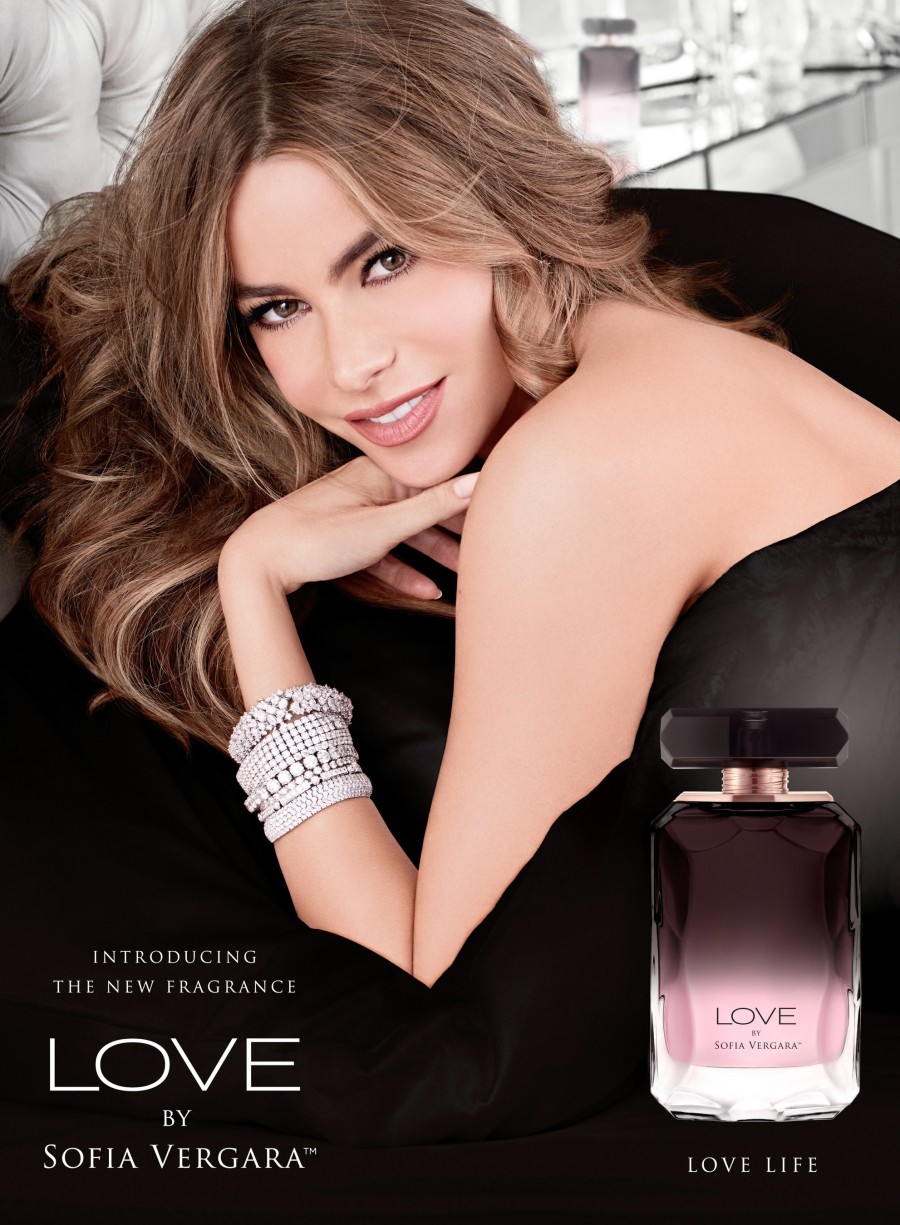 Sofia Vergara is often described as irresistible, confident and ultra-sexy – it's only fitting that her newest fragrance embodies these very facets. Stemming from the success of her first scent, LOVE BY SOFIA VERGARA complements the classic SOFIA, adding a sensual twist to any fragrance wardrobe.
"I want my brand to reflect the many aspects of a woman's life. LOVE is for the woman who truly enjoys being a woman…and loves who she is," Sofia says.
LOVE BY SOFIA VERGARA is an oriental, fruity fragrance that opens up with a bouquet of bright, fruity notes, with middle notes symbolizing the love found in every heart and a sweet base that reveals a sense of seduction. Embodying the beautiful feeling of a passionate kiss or warm embrace, it awakens the senses and conjures the emotions of romance. Mysterious and elegant, LOVE BY SOFIA VERGARA celebrates all that it is to be a woman.
The evocative notes include:
Top: Mandarin, Passion Fruit, Orange Blossom
Mid: Purple Andean Orchid, Magnolia, Colombian Coffee Flower
Base: Amberwood, Ambrette Seeds, Vanilla
"Sofia is the ideal partner and a terrific collaborator. She knows what she likes, is open to new ideas and has a pulse on what women want today. Her innate charisma, passion and energy charges up a room as she has the ability to stir people's creativity, passions and emotions," says Donald Loftus, President of Parlux Ltd.
To add an element of Sofia's Colombian heritage, the bottle has been carved to resemble a multi-faceted emerald, the country's native gem. Designed in smoky pink and purple hues, it speaks to Sofia's glamour, allure and sensuality.
To further support the launch of the fragrance, Sofia will be sharing video footage and engaging with fans across her social media channels, and will appear live on the direct-to-consumer, live content retailer, HSN, on October 22 to speak with fans, share her inspiration for the scent and introduce an exclusive LOVE BY SOFIA VERGARA Gift Set.
The Eau de Parfum will retail for $55 (100ml) and $32 (50ml) and will be available beginning October 2015 at retailers nationwide, including HSN.com, Perfumania and Perfumania.com.