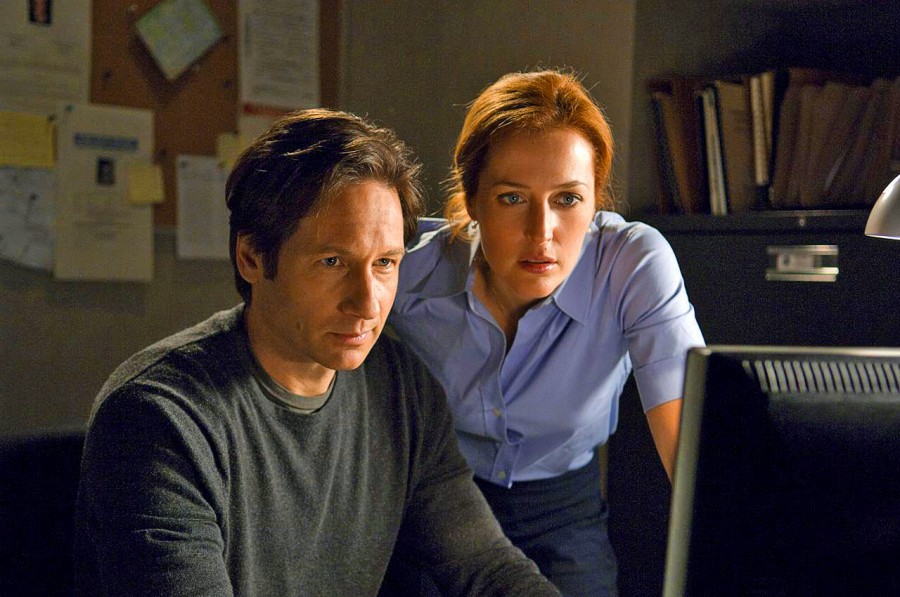 Some of you won't read this entire post and, instead, will go ahead and max out your credit card to book a ticket to NYC Comic Con and France for MIPCOM.

Fox will debut the first episode of the eagerly anticipated THE X-FILES event series on Tuesday, Oct. 6 in a World Premiere TV Screening at MIPCOM in Cannes, France. The episode – the first in the six-episode event series – is entitled "My Struggle" and will be unveiled by series creator and executive producer Chris Carter at the Grand Auditorium of the Palais des Festivals. 
On Saturday, Oct. 10, Fox brings the episode to the Main Stage of the Javits Center during the sold-out fan event New York Comic Con for its U.S premiere, followed by a Q&A with Carter, the episode's writer/director, and series star David Duchovny.
THE X-FILES returns to FOX with a special two-night event beginning Sunday, Jan. 24 (10:00-11:00 PM ET/7:00-8:00 PM PT), following the NFC CHAMPIONSHIP GAME, and continuing with its time period premiere on Monday, Jan. 25 (8:00-9:00 PM ET/PT). 
David Duchovny and Gillian Anderson reprise their iconic roles as Agent Fox Mulder and Agent Dana Scully in the upcoming event series, which will encompass a mixture of stand-alone investigative episodes and those that further the original show's seminal mythology. In the opening episode, Mulder and Scully take on a case of a possible alien abductee. The all-new episodes will feature appearances by guest stars, including Joel McHale ("Community"), Robbie Amell ("The Flash"), Lauren Ambrose ("Dig," "Six Feet Under"), Annabeth Gish ("The Bridge"), Annet Mahendru ("The Americans"), Rhys Darby ("Flight of the Conchords"), Kumail Nanjiani ("Silicon Valley") and William B. Davis, who reprises his role as "Cigarette Smoking Man." Three of the episodes are written and directed by Chris Carter, with the remaining new episodes written and directed by original series veterans Glen Morgan, Darin Morgan and James Wong.
THE X-FILES originally premiered in September 1993.