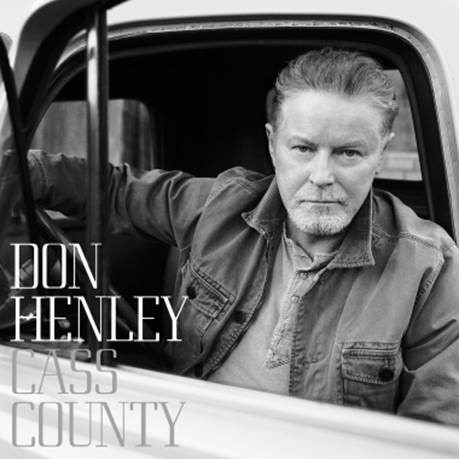 The wait is finally over. Don Henley has released his first solo album in 15 years, 'Cass County.' The album is available now at all music retailers, including iTunes and Amazon and his official online store. The Target deluxe edition includes two exclusive tracks that include Henley's duet with Stevie Nicks, "It Don't Matter To The Sun," and "Here Come Those Tears Again," which features harmony vocals by Vince Gill and Alison Krauss.
The founding memeber of the 'Eagles' recently received the Lifetime Achievement Trailblazer Award at the 14th Annual Americana Awards, which will be broadcast on PBS on November 21st as part of this season's "Austin City Limits."

Recorded primarily in Nashville, TN, and Dallas, TX, Cass County was produced by Henley and Stan Lynch, who also co-wrote 11 of the songs on the album. It includes guest appearances by Merle Haggard, Miranda Lambert, Mick Jagger, Martina McBride, Dolly Parton, and more. Make sure to check out the the official video for "When I Stop Dreaming" featuring Dolly Parton and the video for "Take A Picture of This."
"Henley has made an album of quietly defiant pure-country modernism…Everything in the music serves the sting and solace in the tales," said David Fricke in a four-star review for Rolling Stone. American Songwriter also awarded Cass Countyfour stars, calling it "arguably Henley's finest solo work" while US Weekly hailed it as "All your ears will want to listen to for the rest of 2015" in a four-star review.
In support of the album release, the North American Cass County Tour 2015 kicks off October 3rd in Phoenix, Arizona, and each ticket ordered online through the primary ticket outlet will also receive a Cass County deluxe CD. Singer-songwriter Shawn Colvin will open on all the dates. See the itinerary at http://www.donhenley.com/events.