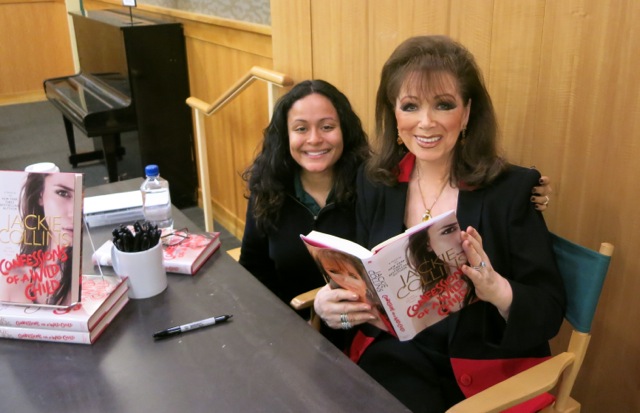 Respected best-selling novelist, Jackie Collins has passed away at the age of 77 from breast cancer. According to reports, the beloved author was diagnosed with stage 4 breast cancer over six years ago.
Collins' family statement said:
"It is with tremendous sadness that we announce the death of our beautiful, dynamic and one of a kind mother, Jackie Collins, who died of breast cancer today. She lived a wonderfully full life and was adored by her family, friends and the millions of readers who she has been entertaining for over four decades. She was a true inspiration, a trail blazer for women in fiction and a creative force. She will live on through her characters but we already miss her beyond words."
According to her official website bio, Collins started writing as a teenager, making up stories for her schoolmates. Her first book, The World is Full of Married Men, became a bestseller because of its open sexuality. After that came The Stud, Sinners, The Love Killers, The World is Full of Divorced Women, The Bitch, Lovers And Gamblers, Chances, and then the international sensation, Hollywood Wives — a #1 New York Times bestseller, which was made into one of ABC's highest-rated miniseries starring Anthony Hopkins and Candice Bergen. The Stud, The World is Full of Married Men, and The Bitch were also adapted for the screen. Collins wrote an original movie, Yesterday's Hero, starring Ian McShane and Suzanne Somers.
To read all about Collins work visit: http://jackiecollins.com
Collins is survived by her three daughters.