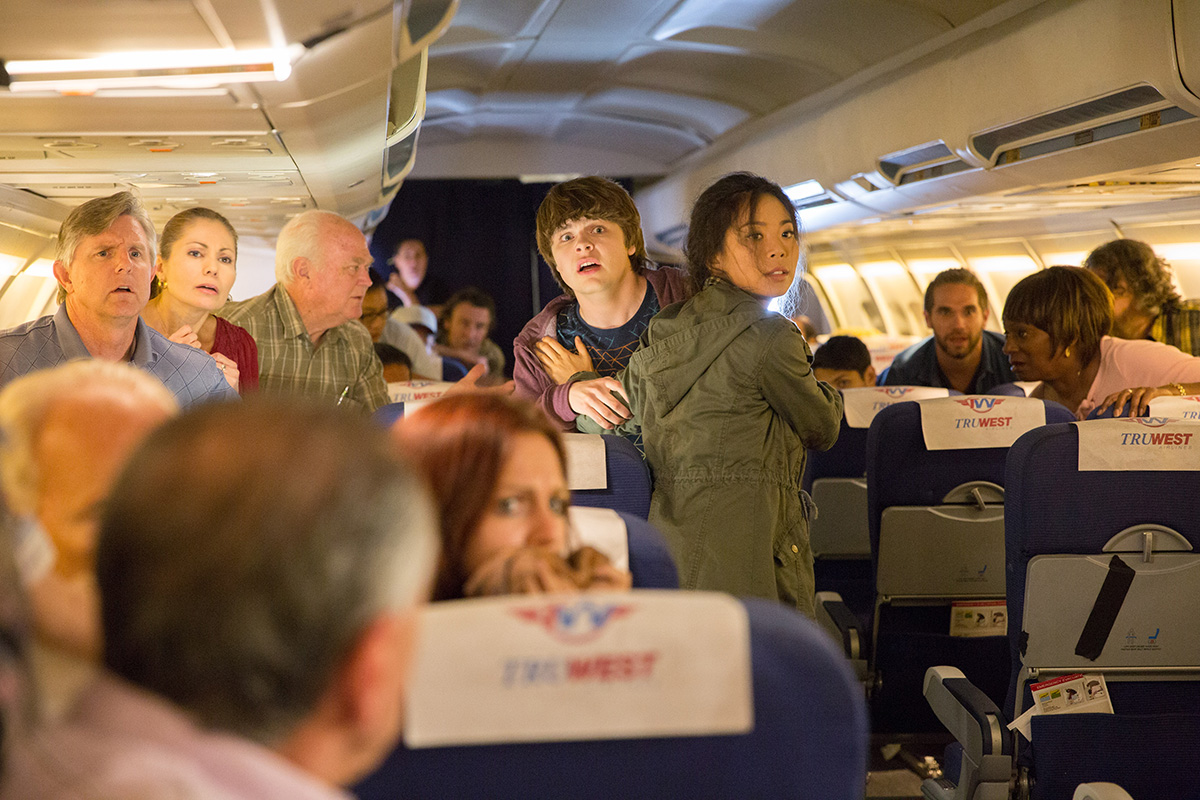 Diehard fans of 'The Walking Dead' will be excited to learn AMC has announced the launch of a brand new web series 'Fear the Walking Dead: Flight 462.' The exclusive 16-part web series will debut on AMC.com on Sunday, October 4th, followed by the season premiere of 'The Walking Dead' on October 11, 2015. Fans will also get a chance to see the web series as promos during two commercial breaks within "The Walking Dead" season 6 premiere episode.
Subsequent episodes of 'Flight 462,' each less than one minute long, will debut every Sunday online and then on-air as promos during new episodes of 'The Walking Dead' for the duration of season 6. In addition, one of the characters featured in the web series, which is produced by 'Fear the Walking Dead' showrunner and executive producer Dave Erickson and co-executive producer David Wiener, will join the cast of 'Fear the Walking Dead' season 2.
The web series tells the story of a group of passengers aboard a commercial airplane during the earliest moments of the outbreak. Over the course of the series, the plane and the lives of its passengers are put in jeopardy once they discover an infected traveler. The series is written by L. Signorino and Mike Zunic and directed by 'Fear' director of photography Michael McDonough.