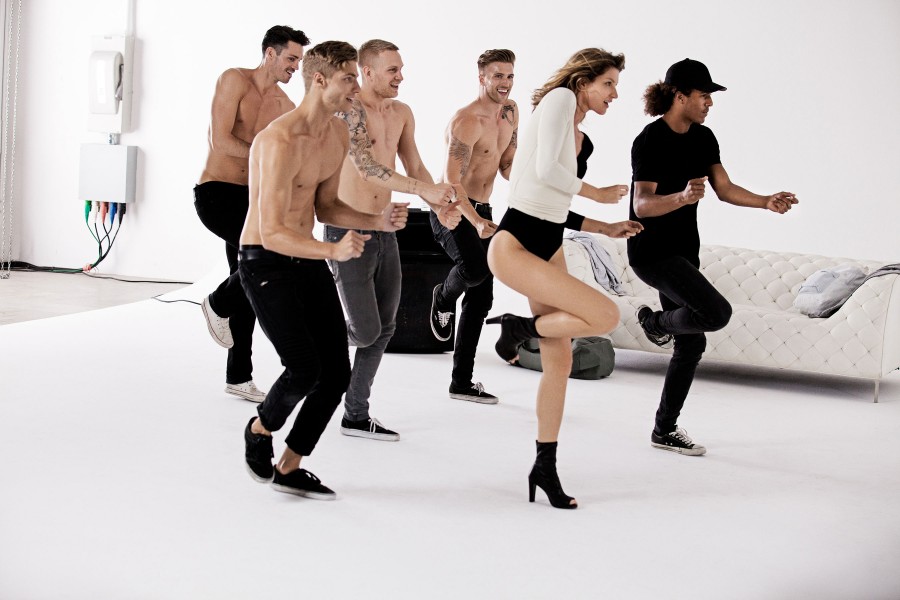 Stuart Weitzman will launch its first television commercial starring the face of the brand, Gisele Bündchen, during this year's MTV Video Music Awards on August 30th. Directed by renowned fashion photographer Mario Testino, the black-and-white commercial tells the story of the brand's connection to dance and music.
Weitzman kicks off the fall boot season with a visual storytelling of that message in a music video format made for television. The commercial features Gisele in the stretch plonge leather KOKO bootie doing the electric slide with an all-male troupe of dancers, choreographed by Marty Kudelka at the world famous Millennium Dance Complex.
Authentic to the movement, Gisele's beauty and grace capture the emotion in motion of dancing in Stuart Weitzman boots. Dancing in Stuart Weitzman shoes has become a unique and differentiated brand story over the last few years as the brand has built a stellar reputation for creating custom tour shoes for some of the music industry's biggest stars, including Beyoncé and Taylor Swift. The commercial is a tribute to both that unique craftsmanship and to the music industry resonance, thus making it fitting to launch during an award show that celebrates the fusion of music and performance.
The commercial is a 30-second cut of the brand's social music video "Make That Move" which will launch on www.stuartweitzman.com