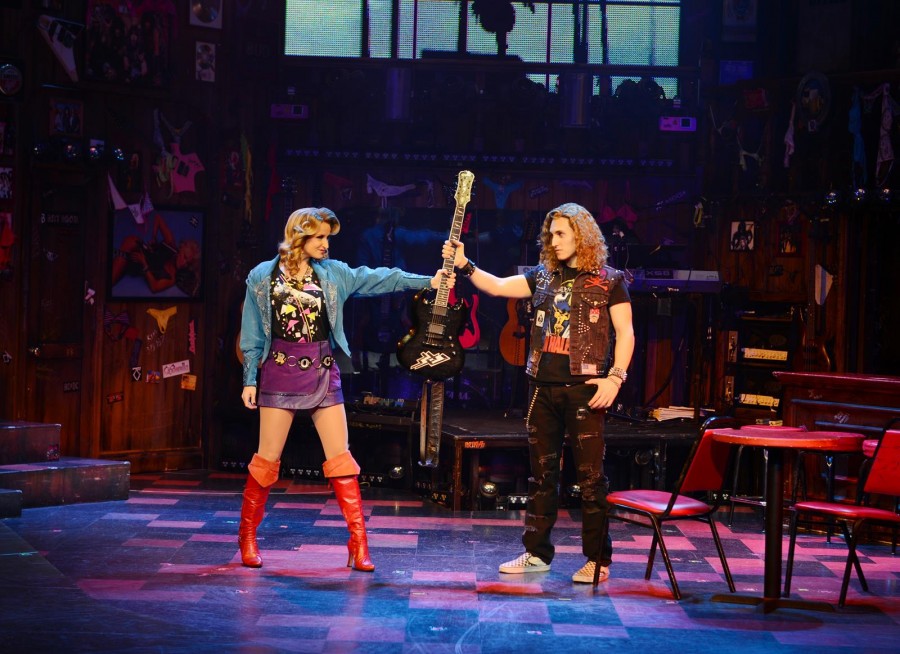 Photos: Denise Truscello
If you're looking for a rip-roaring, rollicking, rock n' roll romp down memory lane, then the Venetian's musical production of "Rock Of Ages" is just for you. Set in L.A.'s infamous Sunset Strip in 1987, "Rock Of Ages," tells the story of Drew, a boy from South Detroit, and Sherrie, a small-town girl, both moving to L.A. to chase their dreams of making it big and falling in love. That's all you need to know about the story, because the show is really all about the big-haired musicians and artists who played 80's rock n' roll. Groups like Journey, Styx, Bon Jovi, Pat Benatar, David Lee Roth, Foreigner and REO Speedwagon to name a few.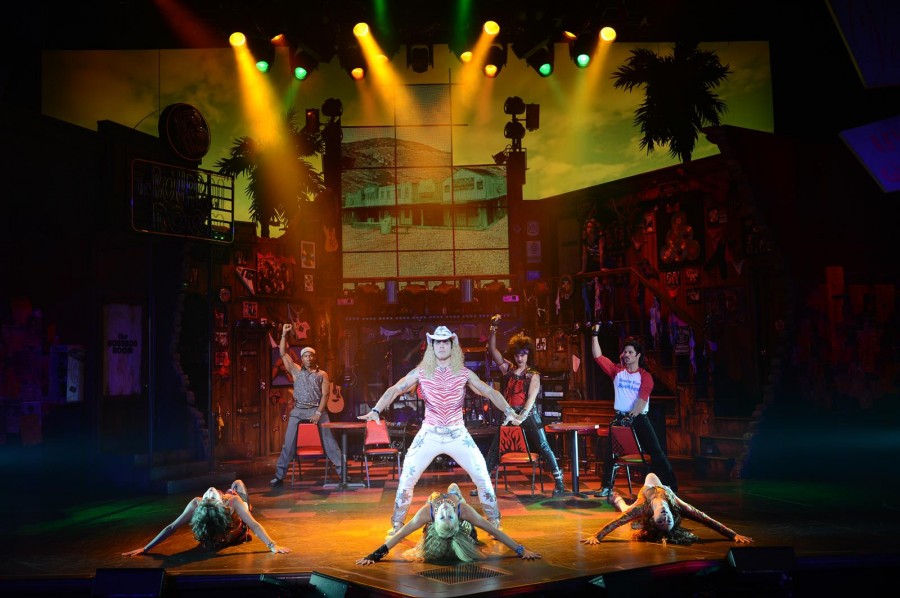 You'll find yourself singing along to such rock anthems as; "I Want To Know What Love Is," "We Built This City," "Hit Me With Your Best Shot," "Wanted Dead Or Alive" and the show-closing "Don't Stop Believin'." This two-hour jaunt is  as good as it gets for reliving the era of power ballads and feel-good rock n' roll. The live band featured is called "Arsenal," and is fronted by lead guitarist extraordinaire Chris Cicchino, who's background includes studio and live gigs with the likes of Jim Breuer (Saturday Night Live), Alexi Lalas and Rob Halford of Judas Priest, Charlie Daniels and Hootie and the Blowfish.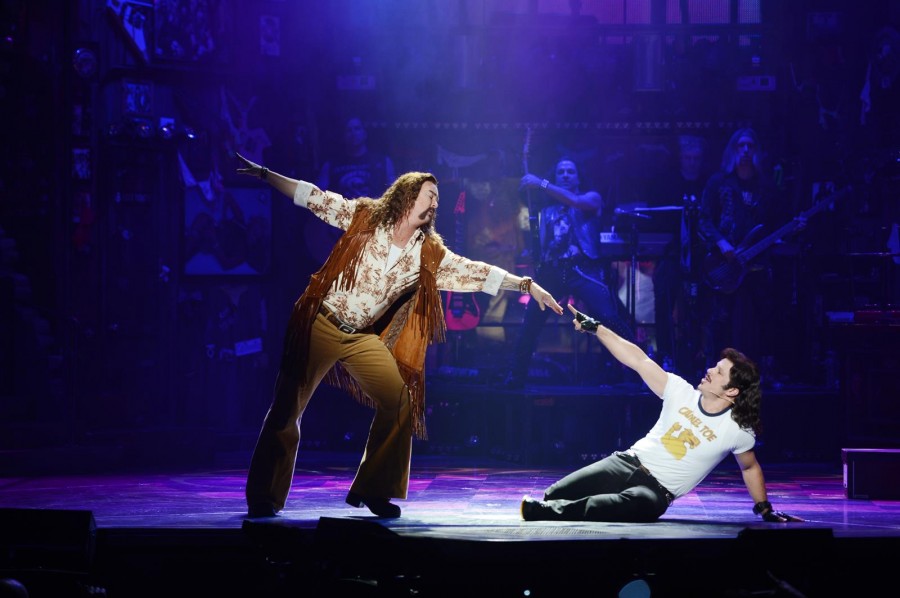 His bandmates are David Richardson (keyboards), Andy Gerold (guitar, multi-instrumentalist), Alan Childs (drums) and Dan Grennes (bass). This quintet more than does justice to every song reproduced during the course of the show, mimicking every guitar lick and solo from each track. And like most Vegas productions, the show's staging, lighting and sound is top-notch. It seems like the Las Vegas strip has a way of creating an atmosphere of fun and frivolity unlike any other place in the country.
I don't know if I would go as far as to call "Rock Of Ages" a "must-see" show, but I certainly would call it a "wanna-see" show.
By O.S.