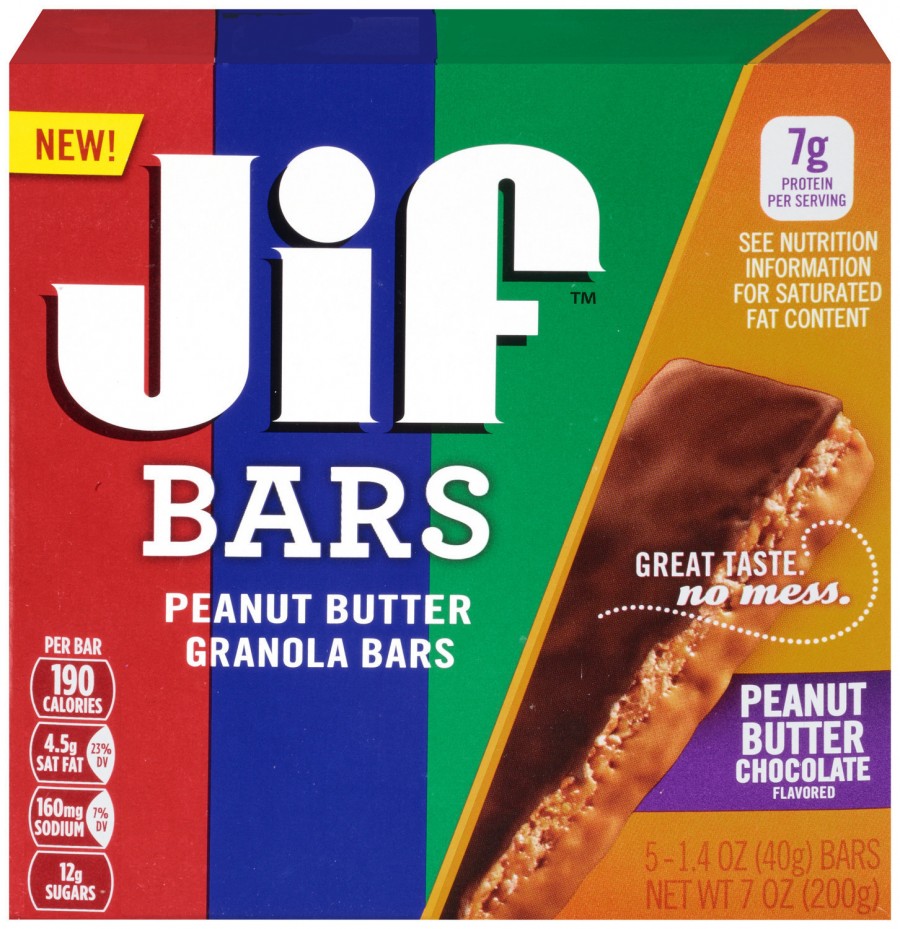 Jif® has combined the perfect blend of creamy peanut butter and chewy granola to create its NEW Jif™ Peanut Butter Granola Bars. The brand's first granola bar is available in three delicious varieties: Creamy Peanut Butter, Crunchy Peanut Butter and Peanut Butter Chocolate Flavored. 
This summer, Jif will be spreading 'peanut butter happy' across America with the official 'Peanut Butter Happy' mobile tour. The tour will be visiting eight cities between August 7 and August 28, offering free samples of the NEW Jif Bars. 
In addition, visitors at each tour stop will have the unique opportunity to experience peanut butter like never before by stopping at the Jif Bars Peanut Butter Happy Place. This interactive experience will bring to life the sights, sounds, and happy feelings only Jif Peanut Butter can provide. The experience will be illuminated with 5,000 LED lights embedded into an 8-foot wall, and programmed to a sensor that responds to movements and sounds. Participants will have an opportunity to share their colorful, energized experience with friends and family on Facebook, Twitter or Instagram by using #PeanutButterHappy.
The NEW Jif Bars are available in stores with a suggested retail price of $0.99 per individual bar and $3.49 for a 5-pack. 
For a complete list of tour stops, and to learn more about Jif Bars and other Jif products, visit http://www.jif.com and visit Jif on Facebook (http://www.facebook.com/Jif), Twitter (https://twitter.com/jif) and Pinterest (http://pinterest.com/jifpeanutbutter/).
*Creamy and Chocolate flavored varieties contain 4-4.5 grams saturated fat per serving.