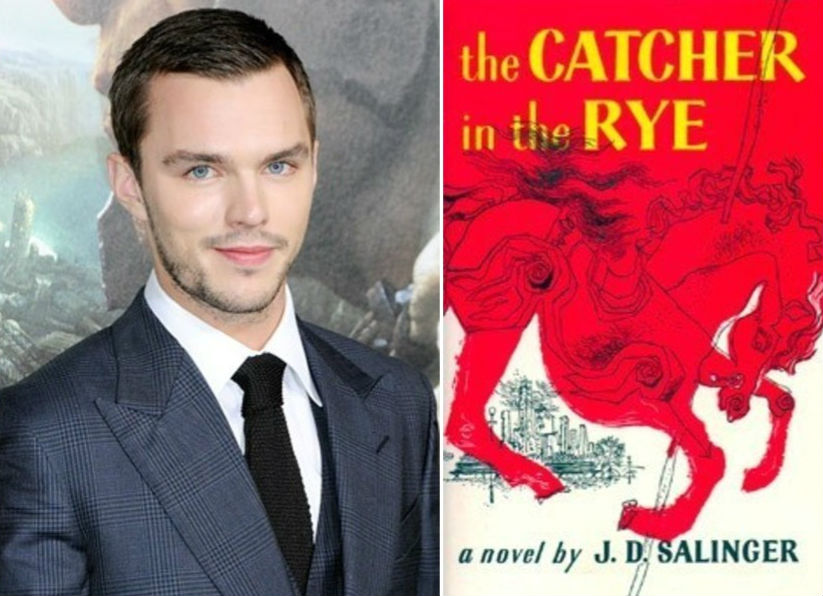 Danny Strong's drama REBEL IN THE RYE will star Nicholas Hoult (MAD MAX: FURY ROAD, X-MEN: DAYS OF FUTURE PAST, EQUALS) as legendary author JD Salinger. Written and directed by Strong, the screenplay was adapted from the Kenneth Slawenski biography, JD Salinger: A Life.
REBEL IN THE RYE takes us on a journey into the life and mind of the legendary and secretive author and tells the story of the birth of The Catcher in the Rye. As the author who captivated a generation, JD Salinger soared to the heights of the literary world but left it all behind for a life of seclusion. Through his rebellious youth, the bloody front lines of World War 2, enduring great love and terrible loss, a life of rejection to the pages of The New Yorker, and the PTSD-fueled writer's block which led to a spiritual awakening.
BLOOM's Alex Walton said, "The Catcher in the Rye is a classic coming of age story which continues to make a significant impression six generations later. The world has long been fascinated with JD Salinger, who the talented Nicholas Hoult will bring to life, in this enigmatic role."
Strong is known best for creating the hit FOX show "Empire," in which he has written and directed multiple episodes of the ratings and pop culture phenomenon. In addition he has written the screenplays for THE BUTLER, THE HUNGER GAMES: MOCKINGJAY – PART 1, THE HUNGER GAMES: MOCKINGJAY – PART 2, and the HBO Films RECOUNT and GAME CHANGE.  He has won a Golden Globe, two Emmys, two Writer's Guild Awards and a Peabody.