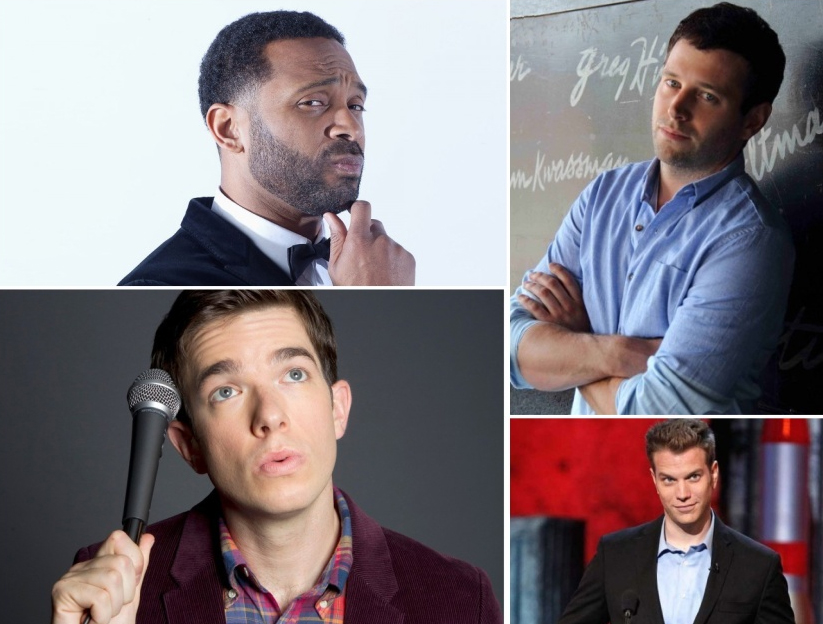 There have been a slew of exciting announcements at TCAs, including Netflix revealing their comedy special lineup for the year! Among them, LATF feature star and leading man of NBC's "Undateable," Brent Morin gets his first comedy special. More good news for the comic who's hit NBC series got picked up for a third season – all shot LIVE!
Morin told LATF, "I'm super excited to be doing Undateable Live. I can't wait to mess up on live television every week. As for the special? This is what you dream about when you start stand up comedy. Your first hour special. This, for sure is the highlight of my career thus far and my only hope is not to ruin it. Which I don't think I will." 
Here are the newest streaming comics…

Brent Morin – Premieres Tuesday, December 1, 2015
Through many mistakes and adventures, Morin comes to terms with the fact that he wants to be in love, but is nowhere near ready for a relationship.
Mike Epps: After Dark – Premieres Friday, December 18, 2015
It's his time to shine…and Mike Epps wastes no time bringing his unapologetic and raunchy swagger to a howling live audience at the historic Orpheum Theater in Los Angeles.
Demetri Martin: Live (At the Time) – Premieres Friday, August 14, 2015
Live (At the Time) features Demetri Martin delivering a brand new hour of his signature one-liners showcasing his abilities as one of this generation's sharpest comedy minds.
Anjelah Johnson: Not Fancy – Premieres Friday, October 2, 2015
Anjelah Johnson's newest comedy special features an evolving woman dealing with life on the road, settling into marriage and the lovable antics of her Mexican American family.
Anthony Jeselnik: Thoughts and Prayers – Premieres Friday, October 16, 2015
Shot at the historic Fillmore Theatre in San Francisco, Anthony Jeselnik's latest special, Thoughts and Prayers, delivers an all-new hour of hilarious stand-up comedy.
John Mulaney: The Comeback Kid – Premieres Friday, November 13, 2015
In his new stand-up special John Mulaney regales a sold out audience at the Chicago Theater with stories about a temp job he once had, a realtor he knows, a different realtor he knows, and the night he met Bill Clinton.