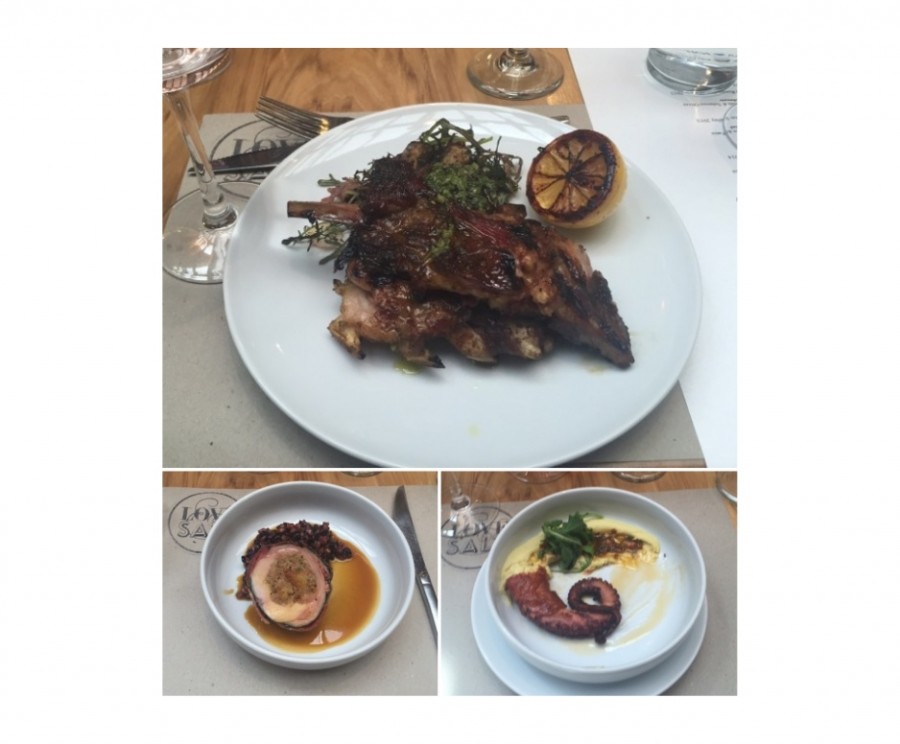 It's food festival season in Los Angeles! The Los Angeles Food & Wine, produced by Coastal Luxury Management and presented with founding partners FOOD & WINE and Lexus has kicked of its 5th anniversary August 27-30.
Master sommeliers, local chefs, and the food world's biggest culinary stars once again meet head-to-head as the best of the Los Angeles culinary scene takes over the city of Los Angeles for the unprecedented three-night and four-day extravaganza. In advance of the highly-anticipated festival, Mayor Eric Garcetti states, "L.A.'s rich tapestry of cultures, and our surging neighborhoods have put our city at center of the food world.
On Friday, LATF ventured to Manhattan Beach to dine with Michael Fiorelli of Love & Salt, one of the leaders of the culinary pack. Founded with the philosophy that food needs only two ingredients to be great, Love & Salt showcases an Italian inspired menu filled with California Soul. Chef Zach Pollack of LA's white hot spot, Alimento joined Chef Michael Fiorelli to create a one-of-a-kind meal paired with artisanal wines. 
On sale now, tickets for individual events range from $50-$350, with package and VIP options starting at $650.
If you missed the Lexus Grand Avenue Night Market… don't worry.
Saturday night's plan:

7pm-10pm:     "Lexus LIVE on Grand featuring The Roots"
Lexus presents an unbelievable strolling reception with an extraordinary musical performance by The Roots! This will be an exceptional evening starring 30 chefs and 100 wineries serving up delicious tastings for you to enjoy while taking in the Cityscapes of one of the most coveted and diverse culinary cities in the world. This is the culmination of a city-wide celebration of all things food, wine, celebrity, music and Los Angeles.