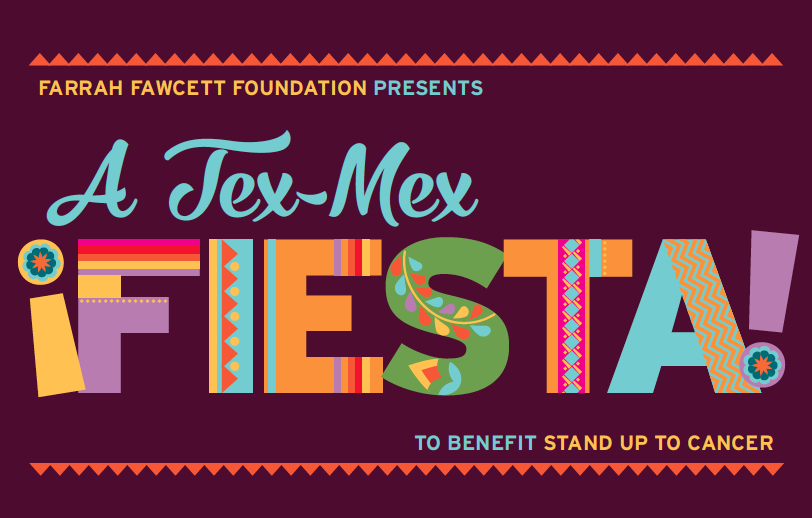 The Farrah Fawcett Foundation hosts its inaugural "Tex-Mex Fiesta," benefitting Stand Up To Cancer (SU2C),  September 9, 2015, the Wallis Annenberg Center for the Performing Arts, Beverly Hills.  Jaclyn Smith, Lipstick Angels and Advaxis, Inc. will be honored.  Award winning singer-songwriter Lyle Lovettheadlines.
Wallis Annenberg and Dr. Lawrence Piro chair the event celebrating the life and legacy of iconic actress Farrah Fawcett and her commitment to fund research for a cure for the cancer that took her life.  She established the Farrah Fawcett Foundation after being diagnosed with anal cancer, caused in 90% of cases by the Human Papillomavirus (HPV).  The Foundation partnered with Stand Up To Cancer, committing $1 million to fund The SU2C-Farrah Fawcett Foundation Human Papillomavirus (HPV) Translational Research Team at Dana-Farber/Brigham and Women's Cancer Center, Harvard Medical School.  Their current goal is to raise an additional $1 million.
Jaclyn Smith receives the "Shining Star Angel Award."  Gaining national recognition in the hit series "Charlie's Angels," she has starred in a host of television features.  Off-screen, Jaclyn is a successful businesswoman, with a collection of women's apparel and the Jaclyn Smith Home Collection, both for Kmart and Trend, a fabric collection.  A cancer survivor, Jaclyn is also active with Susan G. Komen®.
Founded by Renata Helfman, a leading makeup artist, Lipstick Angels receives the "Community Leadership Angel Award."  Believing in the power of beauty to transform and heal, their mission is to restore dignity and hope to seriously ill patients in a hospital setting.  Comprised of professional makeup and skin care specialists, they provide bed-side beauty make-overs.