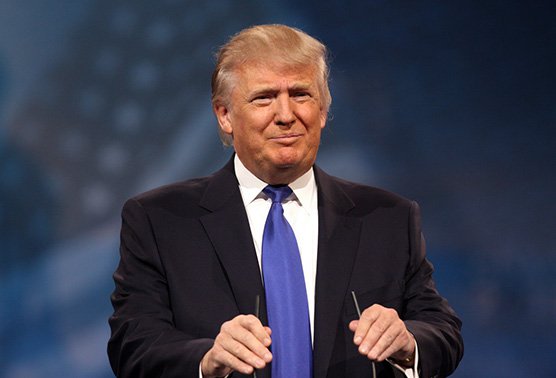 Photo: https://www.donaldjtrump.com
The spotlight has not turned its head on Donald Trump as the presidential candidate is still leading the GOP race.
According to a new CNN/ORC poll, the outspoken business man is favored by 36% of all Americans and 38% of registered voters.
Amongst registered Republicans, Trump leads with 24%. Jeb Bush follows behind him with 13%, and Dr. Carson with 9%.
Could it be that Trump's maintained popularity has something to do with his blunt remarks and the fact that he stands his ground? We have to hand it to him, Trump doesn't change his mind.
The Republican presidential candidate was back on the campaign trail in New Hampshire last Friday. The businessman held a rally at Winnacunnet High School in Hampton, where 3,000 people gathered to listen to his speech.
"People are tired of what's happening to our country," Trump said. "They're tired of being ripped off by everybody in the world."
"If I were politically correct during that debate, I would've gotten clobbered," Trump said. "And instead we won the debate and after the debate all the polls went up."
The CNN/ORC poll is comprised of interviews with 1,001 adult Americans conducted by telephone by ORC International on August 13-16, 2015.