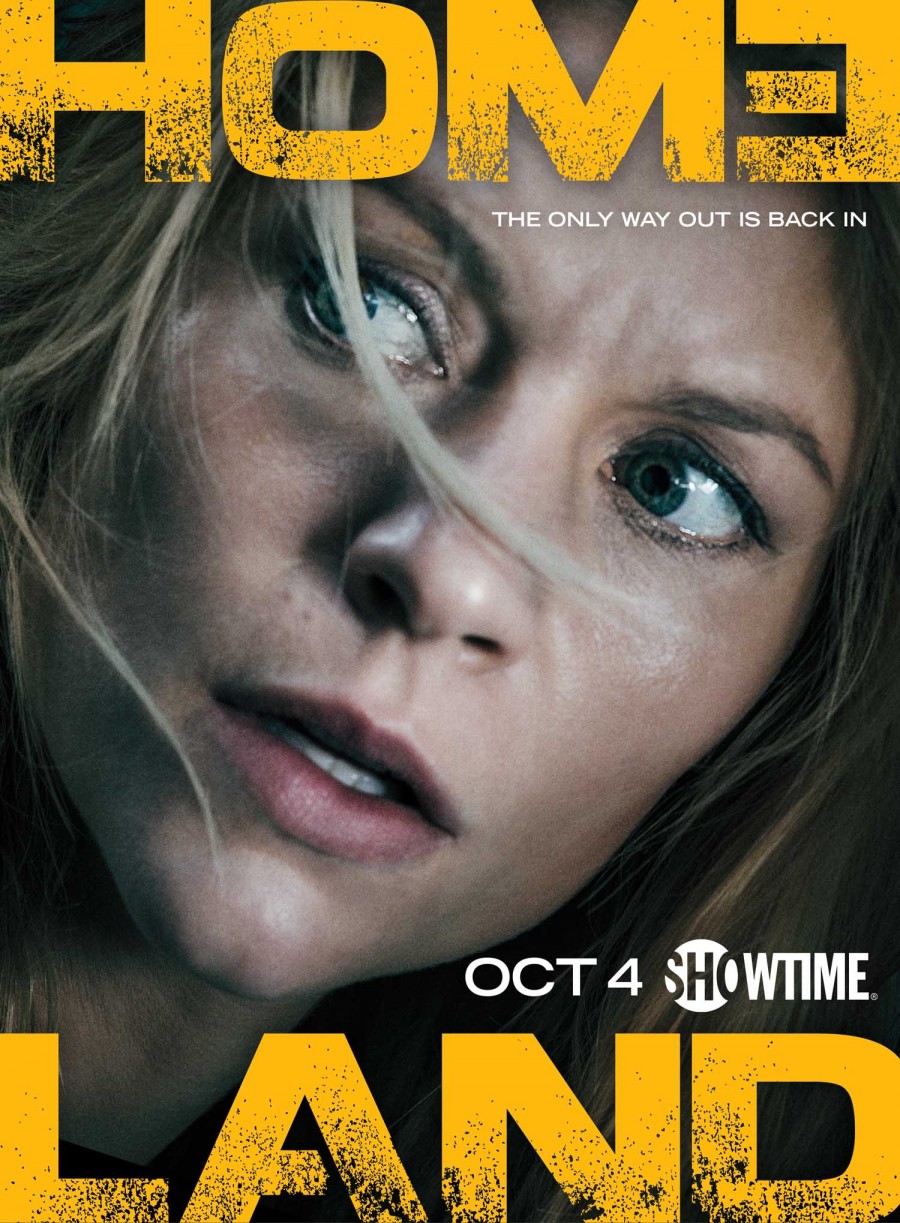 SHOWTIME announced that the fifth season of the Emmy® and Golden Globe®-winning hit drama series HOMELAND will premiere on Sunday, October 4th at 9 p.m. ET/PT, followed by the second season premiere of the Golden Globe-winning drama THE AFFAIR at 10 p.m. ET/PT. The network also released the new season key art for HOMELAND's fifth season.
HOMELAND season five will pick up two years after Carrie Mathison's (Emmy®, Screen Actors Guild® and Golden Globe® Award winner Claire Danes) ill-fated tenure as Islamabad station chief. Struggling to reconcile her guilt and disillusionment with years of working on the front lines in the "war on terror," Carrie finds herself in a self-imposed exile in Berlin, estranged from the CIA and working as the head of security for a German philanthropist. HOMELAND is currently in production in Berlin, and is the first American TV series to shoot entirely in Germany.
Season two of THE AFFAIR explores the emotional and psychological effects of an affair that destroyed two marriages, and the crime that brings these individuals back together. This season, the provocative drama will be told separately from four different perspectives, revealing four distinct truths. THE AFFAIR features Golden Globe winning actress Ruth Wilson as Alison, a young woman attempting to move on from tragedy and building a lasting relationship while contending with the judgment of others and her own self-doubt. Her lover Noah (Golden Globenominee Dominic West) is a burgeoning writer trying to balance the temptations of success, the family he left behind, and the woman he loves. Noah's former wife Helen (Emmy Award nominee Tierney) is attempting to piece her life together while navigating divorce proceedings, care for her children, and her parents' noxious influence. Screen Actors Guild nominee Joshua Jackson plays Cole, Alison's former husband struggling to overcome past heartbreak and start a promising new life. Yet the long-term ramifications of the affair continue to shape these lives, and will lead to an event that changes everything once again. Award-winning playwright and writer/producer Sarah Treem (House of Cards, In Treatment) and Hagai Levi (In Treatment) created the series. Treem serves as executive producer, along with Levi, Anya Epstein (In Treatment) and director Jeffrey Reiner (Friday Night Lights).