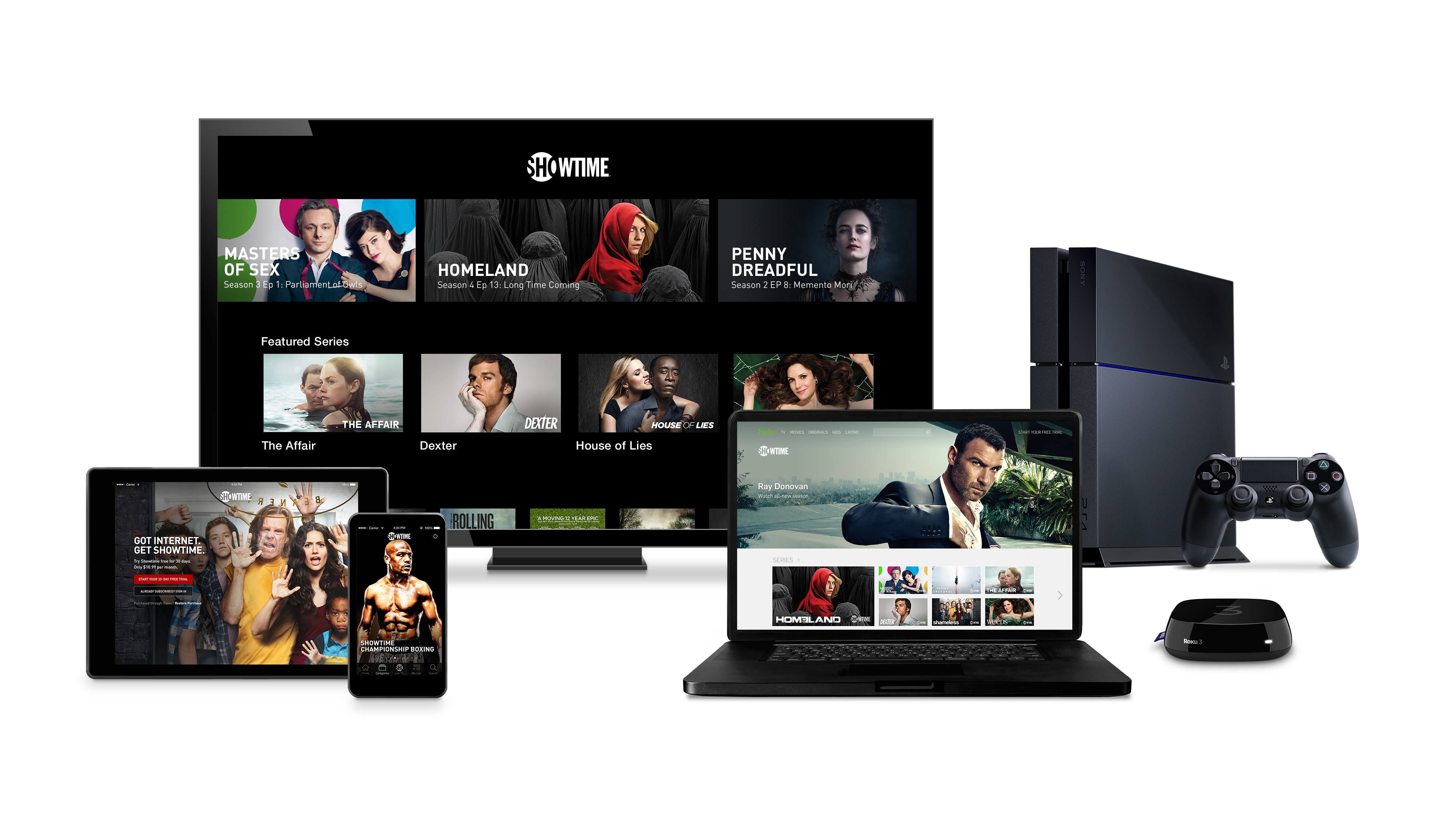 Starting today, SHOWTIME is available as a stand-alone streaming service on Apple TV®, iPhone®, iPad®, iPod touch®and the Roku streaming platform. Consumers can subscribe to the service for the monthly price of $10.99. Viewers can also subscribe to SHOWTIME via PlayStation Vue's cloud-based TV service, or can get the SHOWTIME service through their Hulu subscription. SHOWTIME subscribers will have unlimited on demand access to every season of award-winning SHOWTIME original series, movies, documentary and sports programming, as well as the live broadcast of the SHOWTIME east and west coast feeds.
Customers can now subscribe to SHOWTIME by downloading the SHOWTIME app from the App Store on their iPhone, iPad or iPod touch anywhere in the U.S. or  on AppStore.com, or via the Roku Channel Store on Roku players and Roku TV™ models. Once they sign up and create a SHOWTIME account, subscribers can use their account to watch the service across all supported devices, as well as online at www.showtime.com. 
New and existing Hulu subscribers can sign up for SHOWTIME now on Hulu.com. Subscribers will be able to access the service through the Hulu app and stream SHOWTIME commercial-free on Android devices (phones, tablets and TV devices), iOS devices (iPhone, iPad and iPod touch), Apple TV, Xbox One®, Nintendo® Wii™ and Wii U™, Rokuplayers and Roku TV models, PlayStation4 (PS4), PlayStation 3 (PS3), Amazon Fire TVand Fire TV Stick, Chromecast™, and the latest LG, Samsung and Vizio televisions and LG, Samsung and Sony Blu-ray players, as well as online.