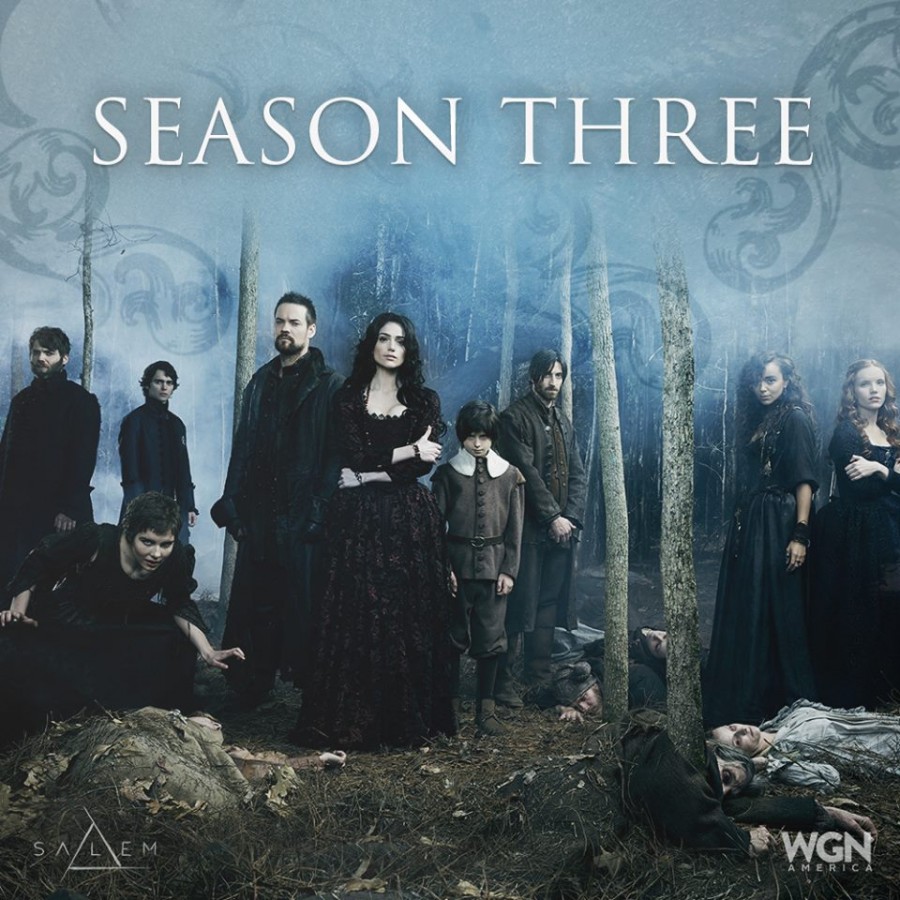 The magic continues for WGN America's original, breakout hit series "Salem," with the announcement made at Comic-Con International: San Diego by the cast and creative team that the supernatural thriller has been renewed for a third season. 
The captivating one-hour drama, from Fox 21 Television Studios and creators and writers Brannon Braga and Adam Simon, boldly reimagines the infamous 17th century witch trials in colonial Massachusetts in a world where witches are real, but they are not who or what they seem to be.  The third season will begin production in Shreveport, LA later this year for a 2016 debut. 
"Salem" season two averaged over 1.1 million Total Viewers and 545,000 Adults 18-49 on a Live + 7 basis on Sunday nights.  During its season two run, the highly sought-after series more than doubled its Live + 7 performance among Total Viewers, vaulting +117% over Live + Same Day and ranking among the top five time-shifted original dramas on cable this season in percentage lift. 
This year's Comic-Con was invaded by the Witch War as stars Shane West, Janet Montgomery, Seth Gabel, Ashley Madekwe, Elise Eberle and Iddo Goldberg, along with creators, writers and executive producers Brannon Braga and Adam Simon, treated fans to a panel discussion and Q&A and shared spellbinding footage from the show's second season, which finished its season two run June 28. 
"Salem" stars Janet Montgomery ("Human Target," "Made in Jersey"), Shane West ("Nikita," "ER"), Seth Gabel ("Arrow," "Fringe"), Ashley Madekwe ("Revenge"), Tamzin Merchant ("Jane Eyre"), Elise Eberle ("The Astronaut Farmer") and Iddo Goldberg ("Mob City").  Joining the series in season two were Lucy Lawless ("Xena: Warrior Princess", "Spartacus"), Stuart Townsend("Betrayal," "The League of Extraordinary Gentlemen"), Joe Doyle ("Raw") and Oliver Bell ("The Saint").