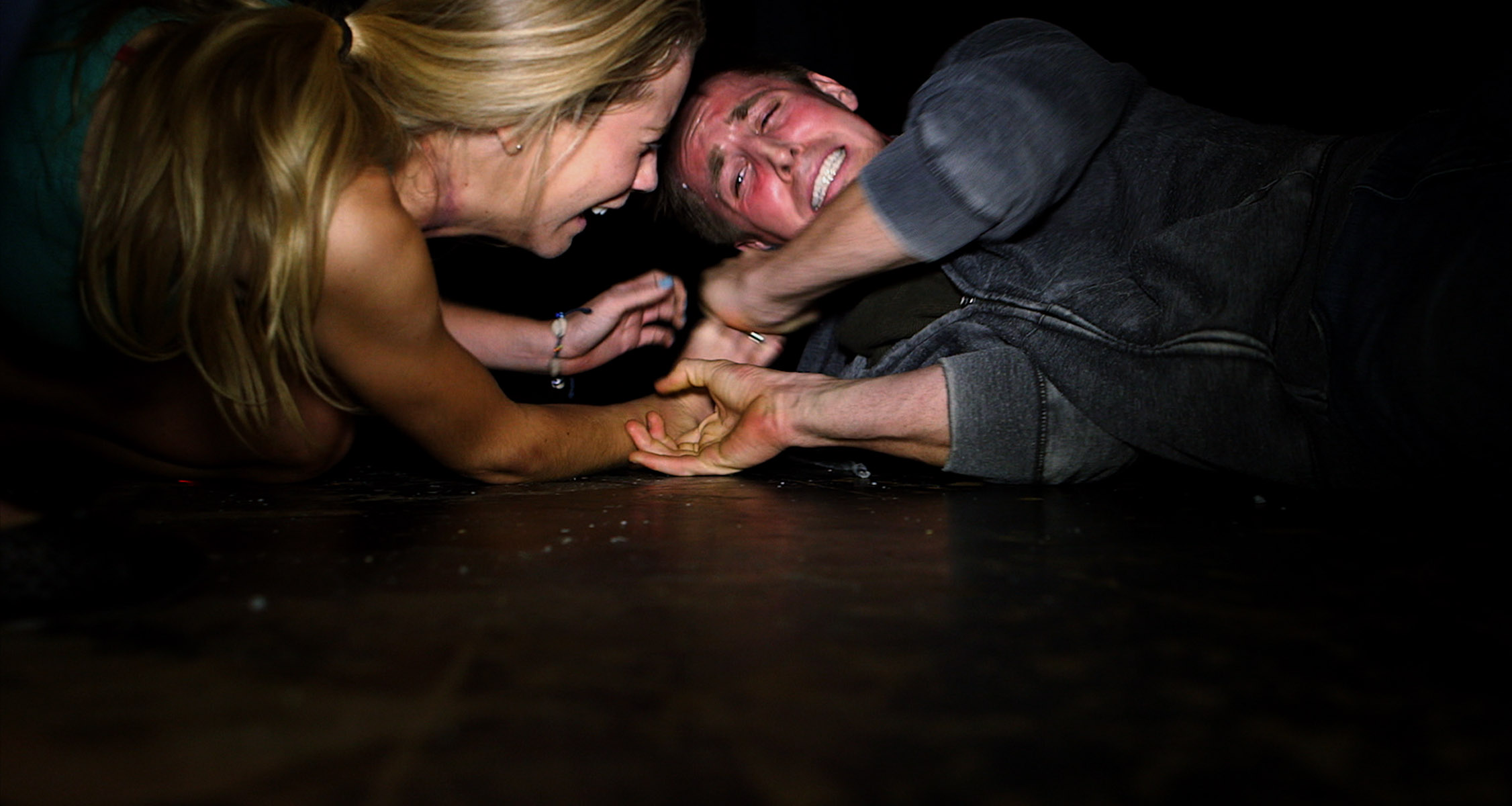 Photos: Warner Bros.
There usually comes a time during the creative process of producing a film when producers and co-writers (if there are any) exchange notes. Perhaps someone notices holes in the story or a lack of character development. These observations usually result in re-writes. Unfortunately, in the case of "The Gallows," the latest horror tale in found-footage form, it seems as though any edits or constructive criticism were ignored. That is not to say that the movie isn't without a few genuine scares, but, for the most part, it's scarier how this project made it to the silver screen.
In 1993, a High School play, titled "The Gallows" ended tragically when a make-believe hanging turned into a freak accident, killing young Charlie Grimille. It was all caught on tape by a doting parent's camcorder. Twenty years later, the same school decides to put on the same play. This is the first red flag for anyone with good sense. Why on Earth would a school resurrect a play in which a student was horrifically killed? To add to the absurdity, the 2013 set mimics the staging of the 1993 production. Yes, the noose hangs in the exact same place. Of course, we are always expected to expand our imagination when we go to theaters, but this stretches the limit.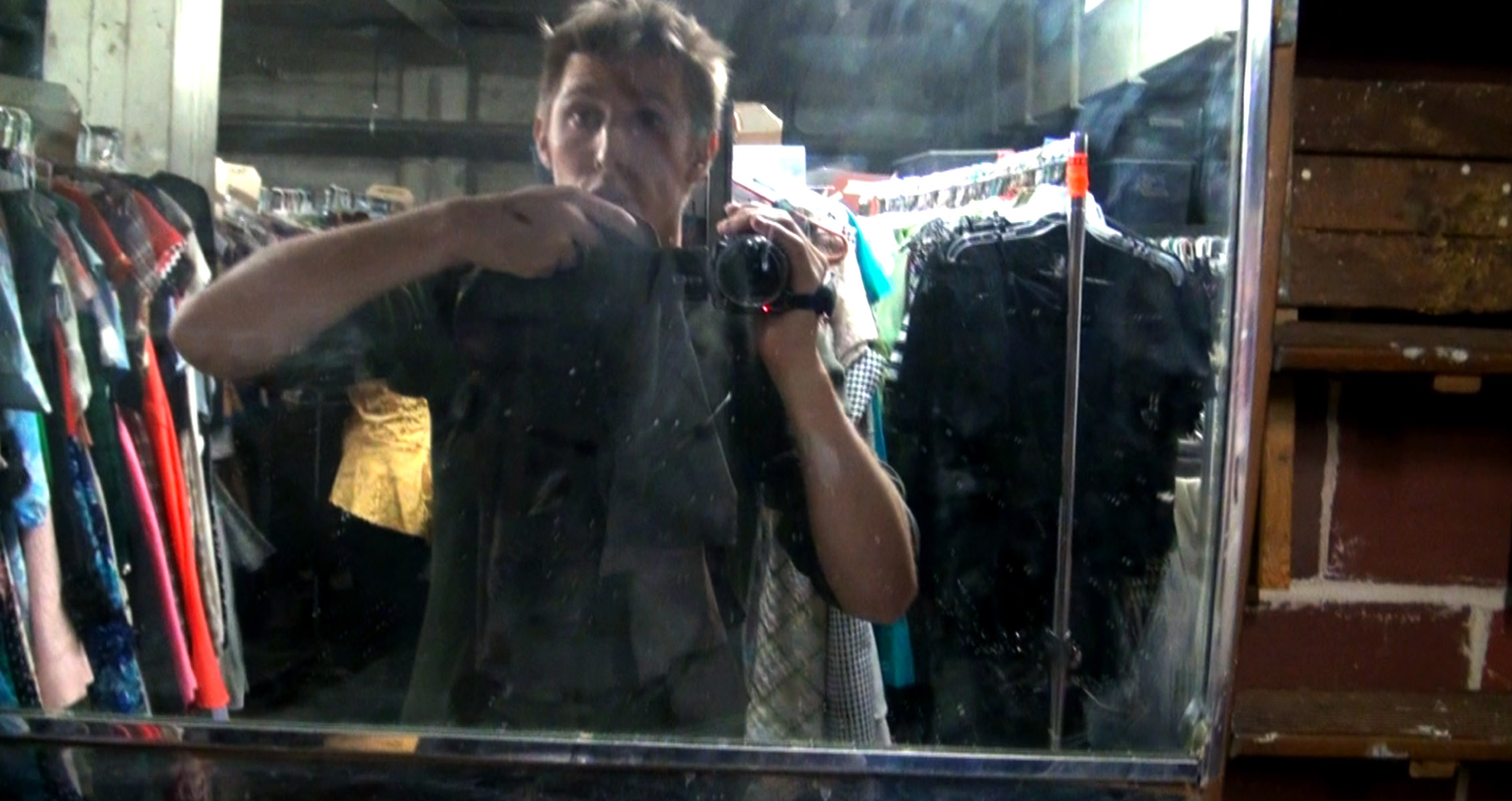 After viewing the footage of Grimille's death, we then meet the obnoxious jock turned camera guy, Ryan (Ryan Shoos). After learning that his friend and star of the play, Reese (Reese Mishler) has a crush on the female lead (Pfeifer Ross), Ryan proposes a ridiculous plan. With Reese's lack of acting talent and unsettled nerves, Ryan suggests that they sneak into the school after-hours and destroy the play's set. This way, Reese won't have to perform and he can console Pfeifer after she learns of the destructive news. As soon as Reese, Ryan and his cheerleader girlfriend (Cassidy Gifford) sneak into the school at night, all hell breaks loose.
Aside from a few short films under their belt, this is essentially the first major feature for co-writers and directors, Chris Lofing and Travis Cluff. While their freshman experience can serve as an excuse for this mediocre project, it's a shame that the current king of horror, Jason Blum of Blumhouse Productions has stamped his name on the credits as producer.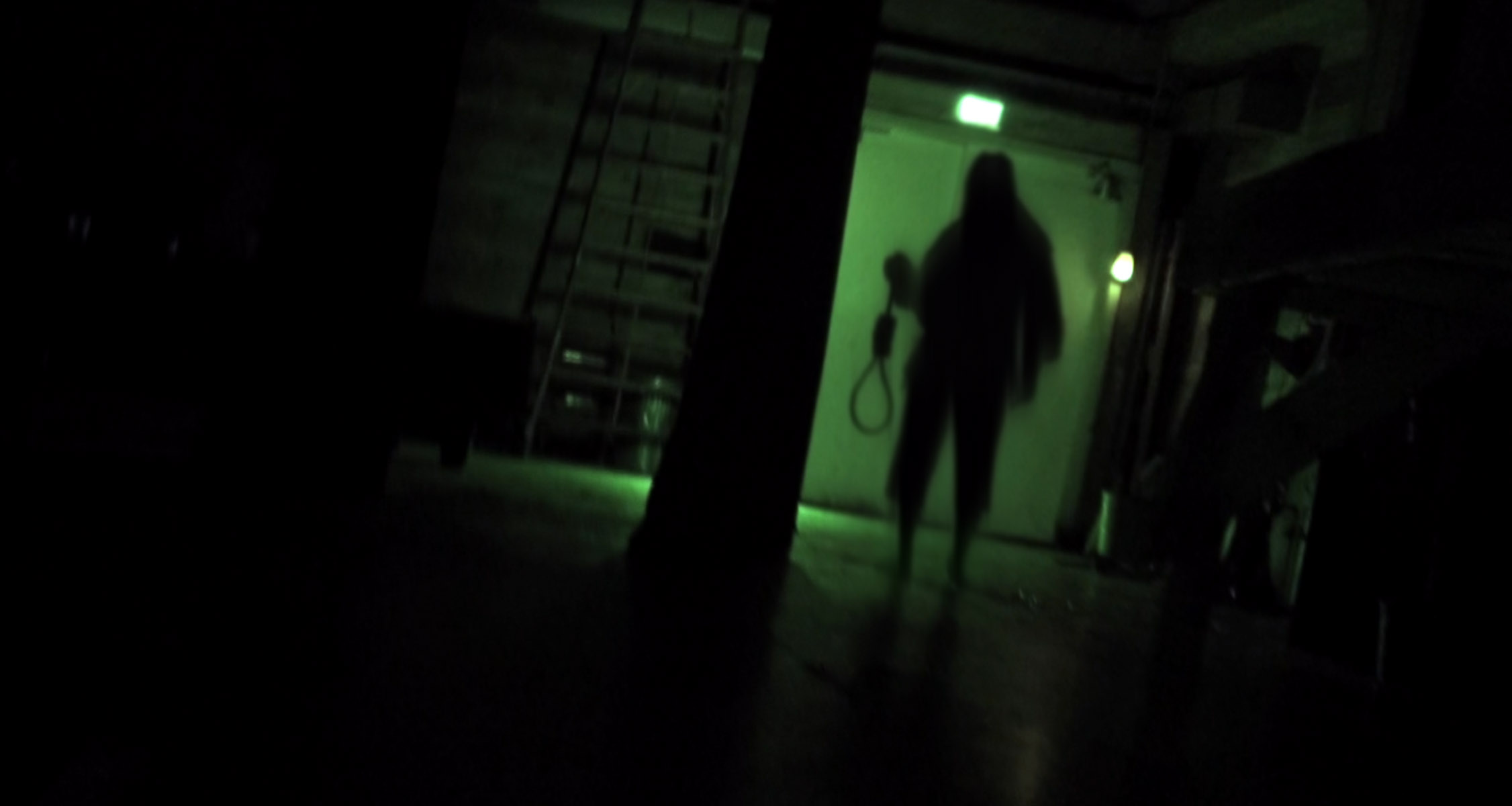 Oftentimes, you are rooting for the protagonist(s) to survive any murderer or paranormal demon in a horror movie. But with the annoying chatterbox character of Ryan, his ditzy girlfriend and the goody-two-shoes, Pfeifer, you might actually find yourself counting down the moments to their potential untimely deaths. Reese Mishler does however provide an inkling of depth in his performance as the naive and brooding boy-next-door. The scares only derive from the fact that most of the film is shot with two night-vision cameras held by the characters. Luckily, once the lights go out, you will find yourself jumping in your seat a handful of times.
It would have been in the filmmaker's best interest to stick with one paranormal villain, but instead, you find yourself confused as to who is actually haunting these teenagers. Is it the ghost of Charlie Grimmille, or some tall broad-shouldered hang man with a strange glow around him? The twist might have you even more baffled as to who the 'bad guy' is, but I won't give any more details away.
Decide for yourself if this is one of the more forgettable horror movies ever made.
By Pamela Price
Running Time: 81 minutes
Rated R for some disturbing violent content and terror