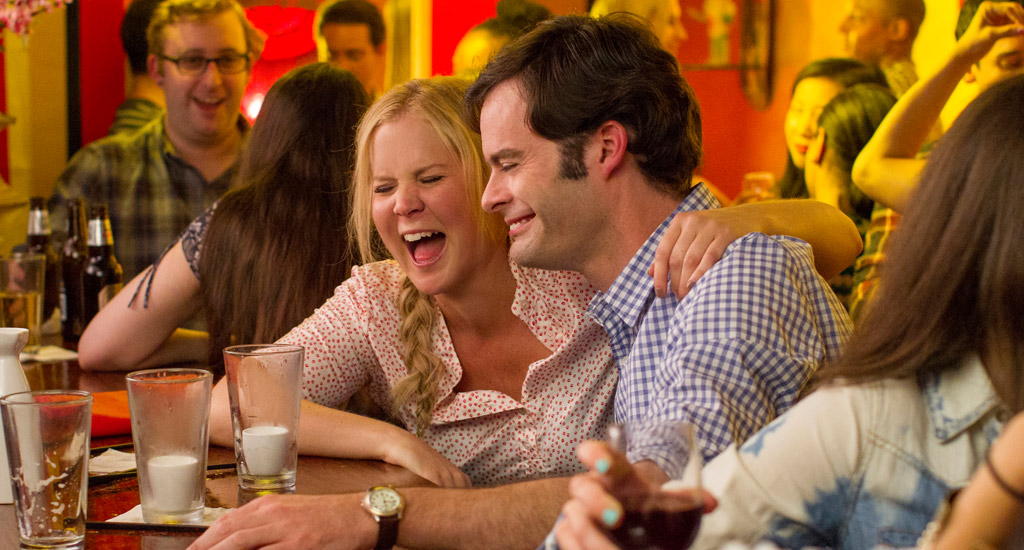 After sharpening her comedic skills over three seasons on her beloved self-titled sketch show, caustic comedienne Amy Schumer takes her racy brand of humor to the big screen in "Trainwreck," a colorful comedy costarring Bill Hader, Brie Larson, Colin Quinn and Cleveland's own Lebron James.
The fifth film directed by comedy godfather Judd Apatow ("40 Year Old Virgin," "Knocked Up"), this unapologetically crude yet heartfelt tale is a sort of anti rom-com, upending the genre by placing a defiantly promiscuous female protagonist at the story's center. Sending up the well-worn girl-meets-boy formula while slyly adhering to it, this semi-autobiographical story, written by Schumer though clearly tailored to Apatow's directorial strong suits, packs a wickedly funny punch. Already a small screen standout, with "Trainwreck," Schumer makes an auspicious debut to the masses.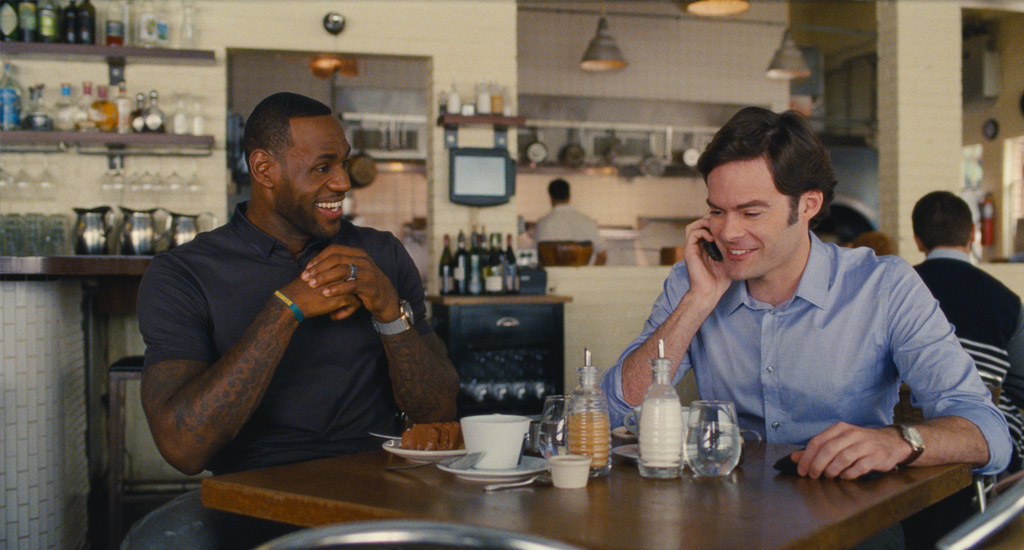 "Trainwreck" features Schumer as Amy, a booze guzzling commitment-phobe and writer at a soulless Manhattan-based publication called S'Nuff Magazine. When she isn't cooking up stories about ugly celebrity children and unconventional masturbatory practices alongside her S'Nuff coworkers (Vanessa Bayer, Randall Park), she's out on the town having one sexual conquest after another. But as of late, Amy's carefree life of hard partying and no-strings hookups has grown increasingly complicated, beginning with her meathead of the moment (John Cena) wanting to take things to the next level. On top of this, Amy is overseeing her father's (Colin Quinn) move to an assisted care facility as a result of multiple sclerosis, which brings her in closer proximity to the painfully boring, family-oriented life of her sister (Brie Larson) and her husband (Mike Birbiglia). A buzzkill indeed.
One day, while pitching story ideas to her demonic editor (Tilda Swinton), Amy is tasked with writing a feature about sports doctor Aaron Conners (Bill Hader), a rising star in his field who just so happens to be best buds with "Downton Abbey" loving NBA superstar Lebron James. Despite Amy's aversion to anything sports-related, sparks immediately fly upon her first encounter with the milquetoast medic, and it isn't long before things start heating up, causing Amy to break her one guiding principle: never spend the night. What follows is a fall-down-funny look at the trials and tribulations of an "anti-monogamist" and her descent into romance.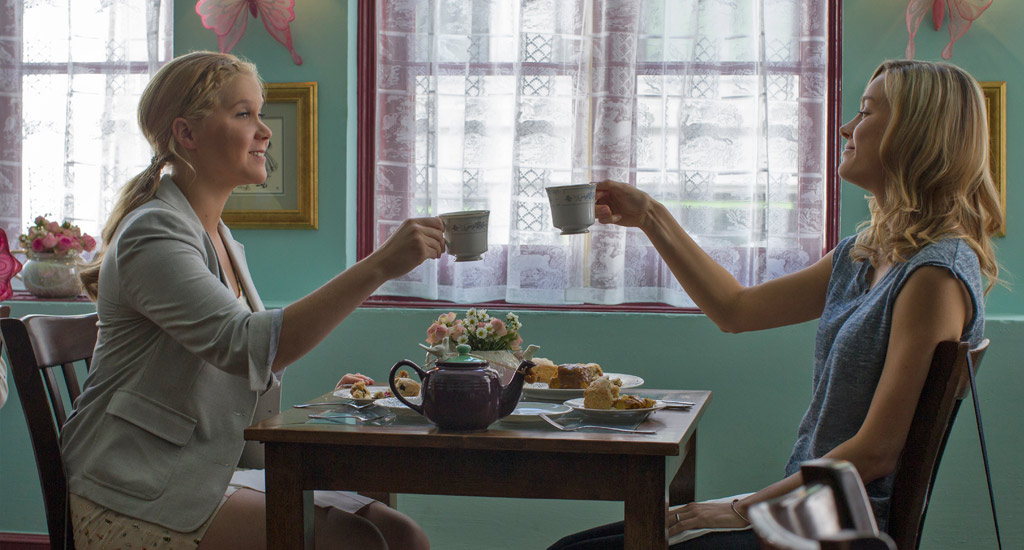 Anyone who has seen her throwing grenades on Comedy Central Roasts or offering hilarious social commentary on "Inside Amy Schumer" knows Schumer possesses a distinct comedic voice, highlighted by pointed observations and inventive pop culture references. By combining forces with the man who redefined the modern comedy and brought such stars as Seth Rogen, Jason Segel and Lena Dunham to the A-list, Schumer's risqué style comes to full bloom. The central preoccupation of a Judd Apatow production, most evident in "Funny People," is to show the pain behind the humor, and Schumer's struggles with monogamy and her father's illness make her an ideal Apatow lead. And when you consider that "Trainwreck" allows Apatow to further explore his other preoccupation – immaturity – from the female perspective, it's unsurprising that he finally signed on to direct a film he didn't write himself.
As the romantically challenged Amy, Schumer gives a devastatingly funny performance that instantly places her at the forefront of the top comediennes of her generation. However, as sidesplitting as she is, her dramatic talents are also on display, most notably in the final third when her father's health worsens and her relationship with Dr. Conners hits the skids. Following his dramatic turn in last year's "Skeleton Twins," Bill Hader continues along a promising post-SNL path, portraying Dr. Conners as a sweet but demanding romantic counterpart. Supporting players are particularly strong across the board, most evidently Colin Quinn as Schumer's prickly pops, John Cena as a sexually confused CrossFit trainer, and Lebron James as a hysterical, and hysterically cheap, version of himself.
"Trainwreck" might run a little long and hit a couple predictable beats, but there are more than enough laughs and drunken debauchery to make up for it. 
By Lucas Mirabella
Rated R for strong sexual content, nudity, language and some drug use. 
Running Time: 125 minutes