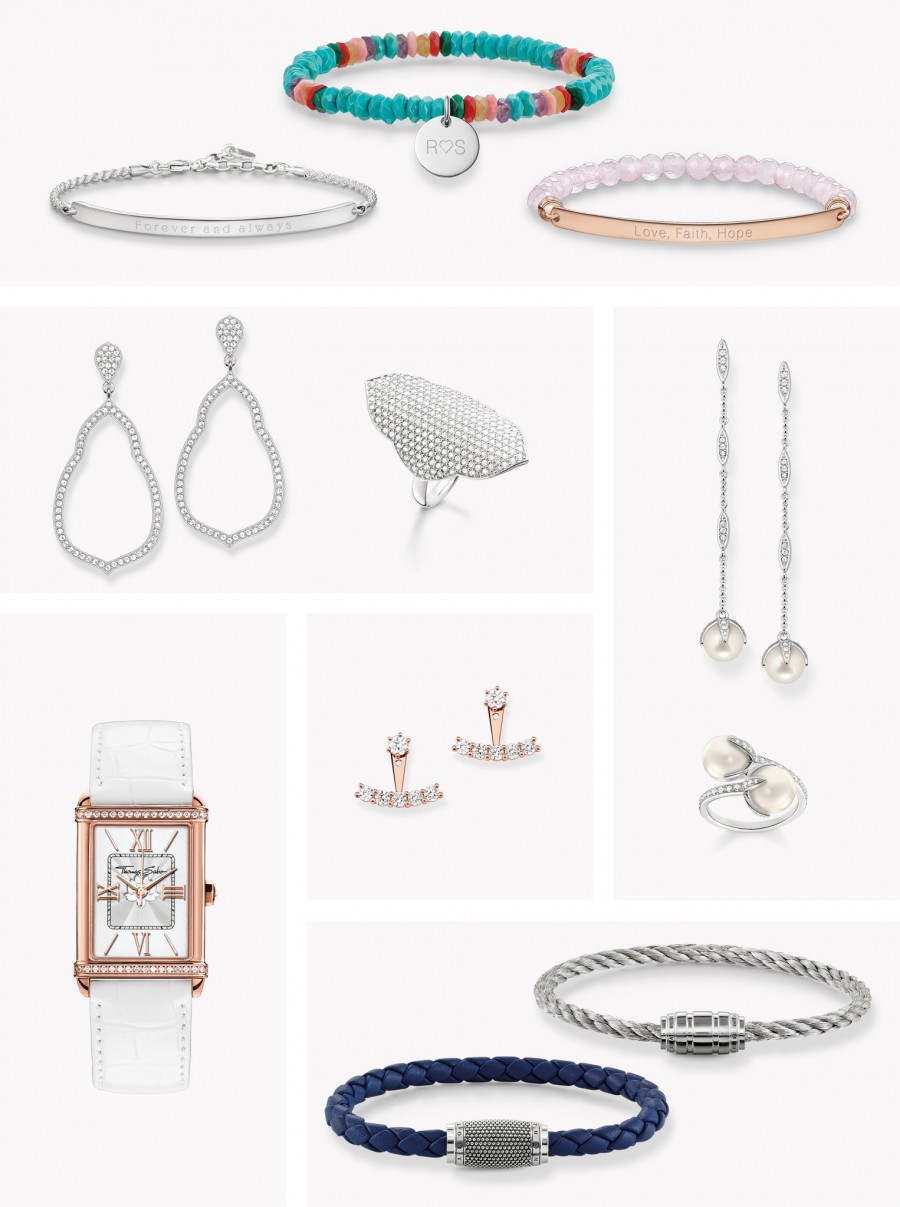 Nope, it's not Valentine's Day yet. THOMAS SABO has launched the new Love Bridge line.
The highlights of the Glam & Soul line radiate charm and elegance: Fatima's Garden seduces with cut-out designs inspired by Indian gardens, whilst classic pearl jewellery is reinterpreted with floral accents in the Pearls series. The must-haves of the season are ear jackets and midi rings: whether sparkling zirconia or skulls, urban stylishness is impacted by these designs.
The Karma Beads have grown to a total of over 160 with the infinity and animal motifs – the starting point for innumerable jewellery creations! The rectangular ladies' watches are also irresistibly feminine – the watch face with a lotus blossom underlines the subtle glamour.
In the men's area, the braided leather and stainless steel bracelets of the Unity series with their expressive clasps in the THOMAS SABO Rebel at heart design are a reinterpretation of the partner-look jewellery trend: they make a statement on the wrists of men and ladies alike. The men's watches in hip grey or brown tones with accents in rosé gold complete the look perfectly; leather wrist straps in racing style and lizard look perfect the masculine appearance.