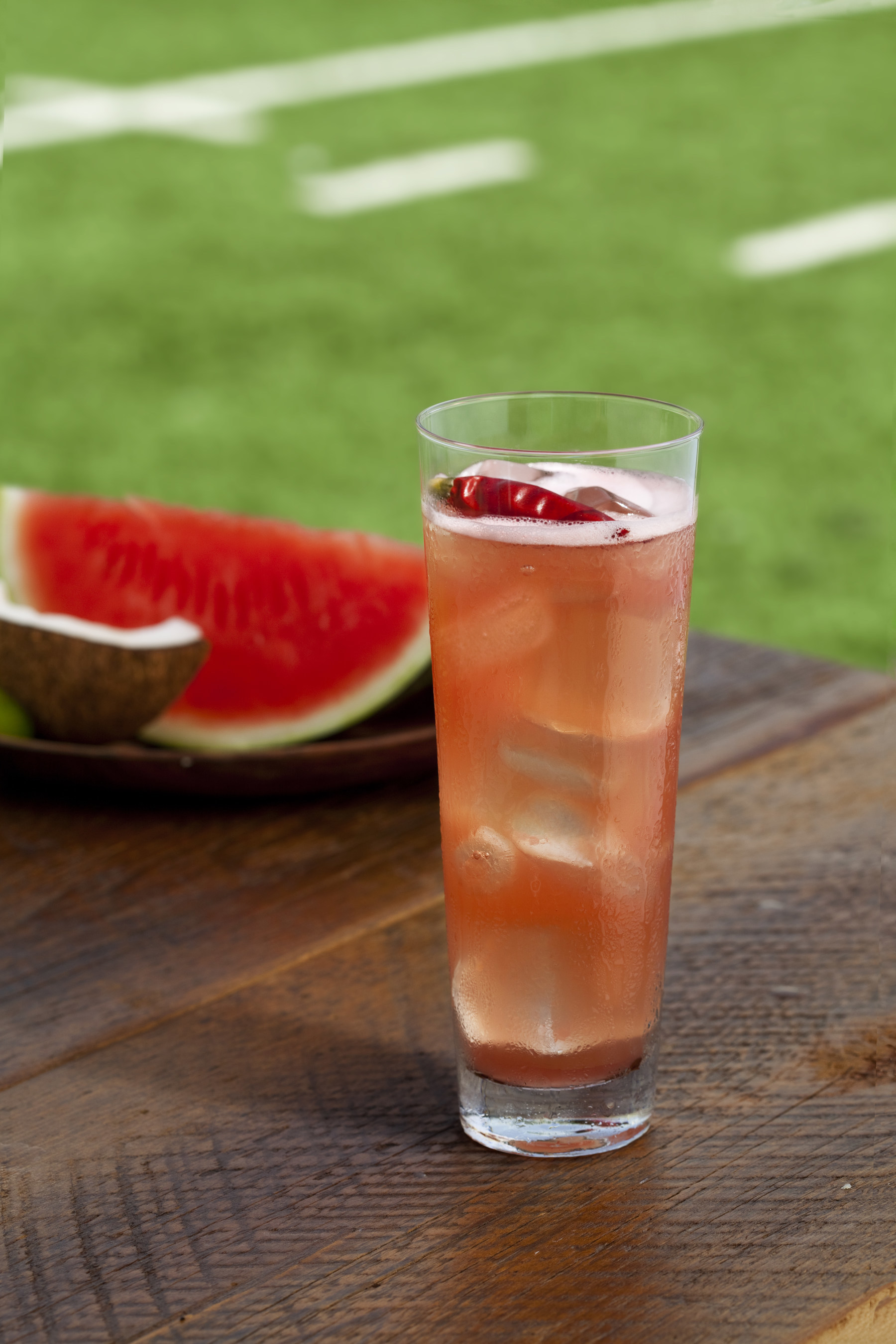 Grey Goose® will celebrate individuals who are being recognized for athletic achievement at the 23rd annual ESPYS Presented by Capital One. As a sponsor of The ESPYS for the second consecutive year, the vodka company will participate in a week of events. Guests in attendance of the ESPY events will enjoy cocktails including the signature serve, the GREY GOOSE High Five. The High Five cocktail is crafted with Grey Goose vodka and watermelon juice, coconut water, lime juice and a habanero pepper.
GREY GOOSE® HIGH FIVE
1½ oz Grey Goose vodka
1 oz Watermelon juice (cold press)
2 oz Coconut water (cracked open)
½ oz Fresh squeezed lime juice
½ oz Habanero pepper syrup
Glass: High ball glass
Garnish: Red-hot chilli pepper
Method: Combine all ingredients in a shaker and shake with ice and strain over fresh ice in a long glass and garnish.